VOLUME 5, ISSUE 5 | May 2018

Borrower favorites since the dawn of automated circulation:
an annual feature by Laura Blumhagen
What do Miller Library borrowers read? Each spring we look at the most popular items since our automated circulation system began in 2012, gaining insight into how our collections are used. As in past years, the majority of your favorite books are locally produced and about topics of special interest here in the Pacific Northwest. This year we see a greater range of special topics that are of global interest, including restoration, rain gardens, winter vegetable growing, and design, along with basics like propagation and pruning. Scholars will be especially interested to see a thesis featured as the third most popular resource this year. Here are our borrowers' top picks:



Visit the library to see how our collections can enrich your life.
American Horticultural Society 2018 Book Award Winners

Work in Progress: Student poster exhibit this month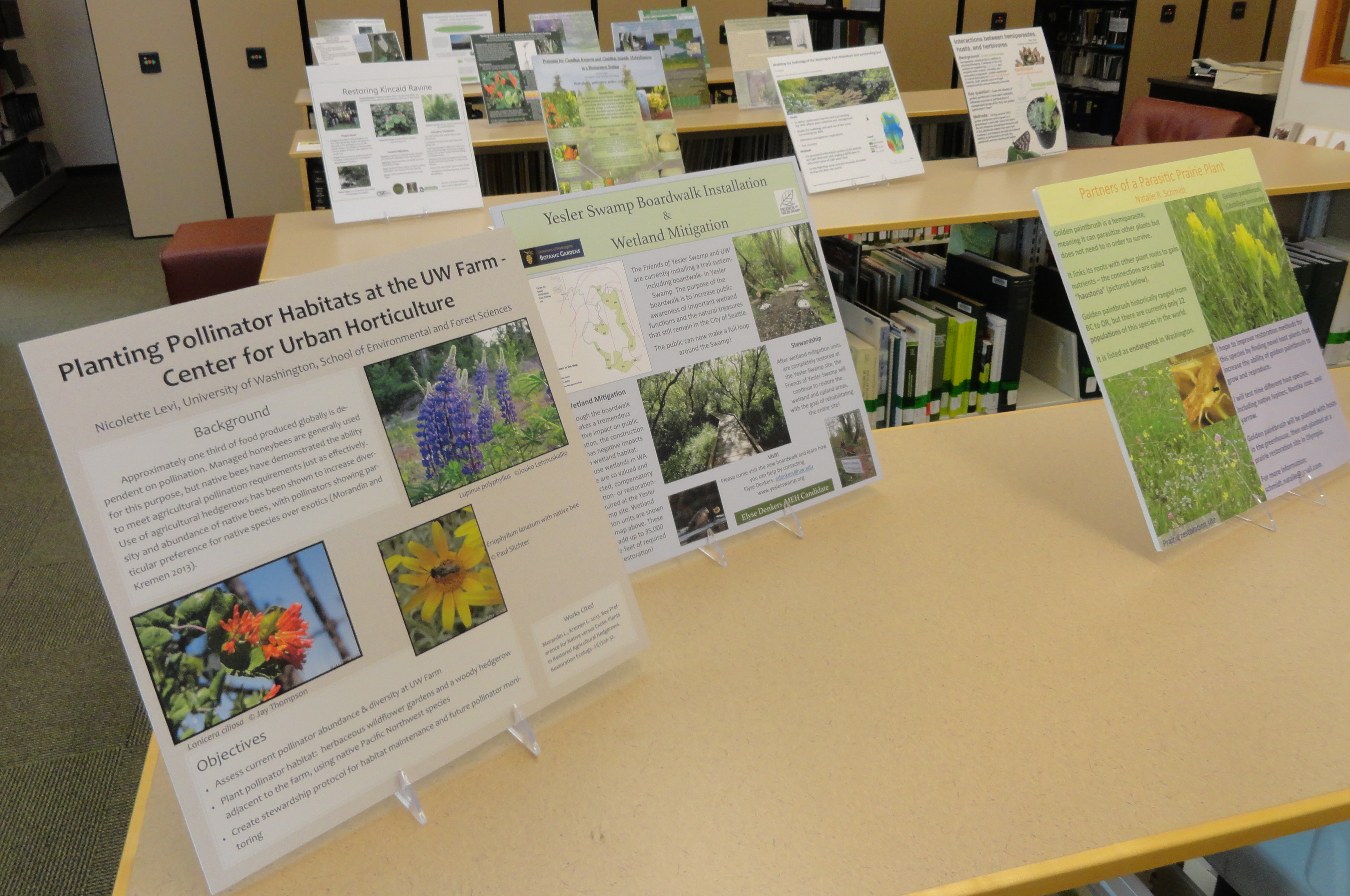 The library exhibit space is entirely for students for most of this month as we mount our annual poster exhibit of student work.
On view May 10 through May 31, these posters give students an opportunity to share their work with the broader community and hone their visual presentation skills. Meanwhile, library visitors from inside and outside the academic community can learn more about the varied, exciting scholarly work going on here.
The Miller Library maintains a collection of bound theses, as well as catalog
links
and UW Botanic Gardens
website
links to electronic versions of these important documents. Completing your thesis? Please bring us a print copy and an electronic copy. Questions?
hortlib@uw.edu
.
© 2018 University of Washington Botanic Gardens