Elisabeth C. Miller Library
Miller Memorial Lecture Sep. 7 with Anna Pavord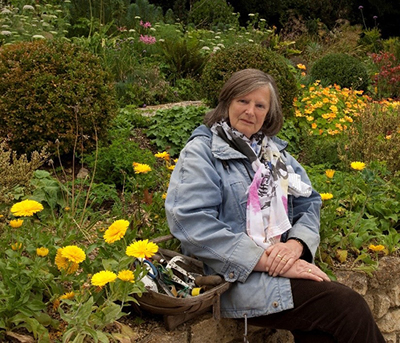 The Pendleton and Elisabeth C. Miller Charitable Foundation presents the 23rd Annual Elisabeth C. Miller Memorial Lecture with British author Anna Pavord. The free lecture is Thursday September 7th at Meany Hall on UW main campus. For tickets contact the Miller Garden at info@millergarden.org or by calling (206)362-8612. More info.
Upcoming Events
Monthly Email Newsletters

Leaflet has book reviews, events, and new books. Sign up.
April 2018: Priscilla Grundy reviews Saving Tarboo Creek.

Leaflet for Scholars is for students, faculty and professionals. Sign-up.
April 2018: Brian Thompson reviews Genealogy for Gardeners.
The Miller Library Thanks our Financial Supporters:
With over 15,000 books on garden design, technique, native floras from around the world, and 400 magazine titles, the Miller Library has the most extensive horticulture collection in the Pacific Northwest.