Registration:
On Campus Housing
Off Campus Housing
---
Location and travel:
Travelling to University of Washington

---
Abstracts/Program
---
---
Guides
---
Contact:
Prof. Gail Stygall
Department of English Language
and Literature
University of Washington
PO Box 354330
Seattle, WA 98195-4330
USA
Tel: +1 206 685 2703
Fax: +1 206 685 2673
Email: stygall@u.washington.edu


International Association
of Forensic Linguists

8th Biennial Conference on Forensic Linguistics/Language and Law

12th-15thJuly 2007
University of Washington
Seattle, Washington



Travel to the University of Washington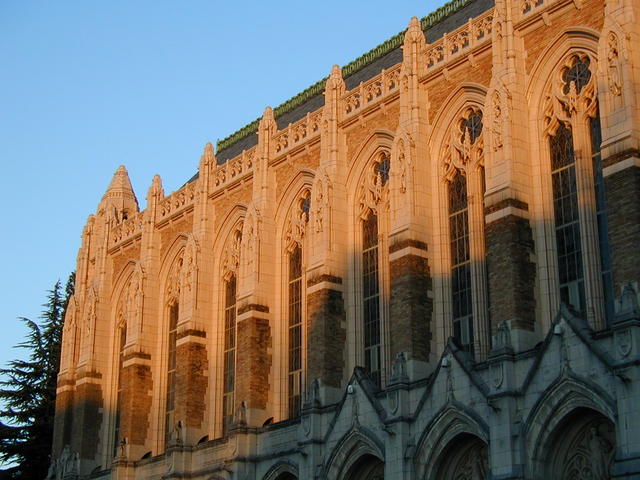 The University of Washington campus is 643 acres in north-central Seattle, bordering on Lake Washington. There are several ways to get to the UW campus from the airport. Many people use Shuttle Express, a van service that transports 5-9 people and may be scheduled in advance, online http://www.shuttleexpress.com/index.html. The current price (February 2007) is $21 per person to the University of Washington. Some travelers choose to take a taxi ($35-$45) or a limousine (also $35-$45). Both services are controlled by the airport authorities and may be reached as follows after arriving at SeaTac:
Cabs (STITA)
This service is available on the third floor of the Airport Parking Garage. Sedans, station wagons and large vans are available.
Call (206) 246-9999 in advance, or use the curbside phones on Baggage Claim Level, after arrival.
Limousine (STILA)
Stationed at the Airport, this service picks up passengers on the third floor of the Parking Garage.
To arrange for a limousine, call (206) 431-5904 in advance, or after arrival, use curbside phones, or go to the Ground Transportation Booth, on the third floor of the Parking Garage.

Rental Cars
Travelers may also want to rent a car, although if you plan to stay on campus, parking is a problem. Both conference hotels offer free parking, however.
There are nine rental car companies that have information counters in the Baggage Claim area, and five have car pick-up and drop-off at the airport on the first floor of the garage across from the Main Terminal. In addition, off-airport rental car companies provide courtesy van service to the airport. Rental car agencies at SeaTac include
On-site counter and cars
On-site counter, off-site cars
Off-site counter and cars
Transportation While At UW
UW and Seattle are served by an excellent bus system. Here is a link to the useful Trip Planner