Still cold, but an amazing four weeks.  I highly recommend rotating at the Alaska Native Medical Center in Anchorage!
Clinical rotation:
You will be given a choice of (1) outpatient clinic, (2) inpatient medicine, or (3) ICU.  You can pick 2 of 3 if you want to mix/match.  I chose a mix of outpatient clinic (and requested a GI focus) and inpatient medicine.
For outpatient clinic, you can work with a general internist and see everything, but you can also request to work with the specialists, assuming they are available.  There are two infectious disease docs, a gastroenterologist, a rheumatologist, a neurologist, a dermatologist, nephrology PA, pulmonary, etc.  Many of the specialists see patients in the clinic, but also perform inpatient consults.  You get more weekend time off.
For inpatient medicine, I was assigned to an Attending (who rotates weekly).  I carried about 5 patients of a 12-15 pt service.  Rounds are pretty informal and you have independence, but still have opportunity to discuss the plan with the Attending.  I admitted from the ED.  There is good support for PT/OT, social work, etc.
ICU is a busy service, generally.  Less weekend time off, but a lot of procedure opportunities.
Alaska Native Medical Center:
Beautiful facility.  Very modern.  The patients are also amazing, mostly Native and from villages hundreds of miles away requiring travel in by a bush plane.  I learned so much about Alaska geography and native culture throughout the month.  The patients are very warm and friendly.  I really enjoyed interacting with them.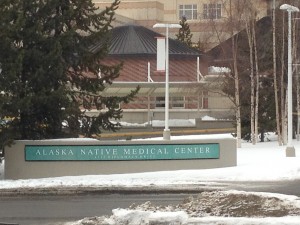 Anchorage:
A big city.  Plenty of supermarkets, coffee shops (Kaladi Bros!), restaurants, gyms, museums, etc.  Even in March, snow can be challenging and I would recommend considering upgrading to a slightly nicer car with all-wheel or 4-wheel drive, especially if you plan to take some road trips.
If you have time off, consider going to:
Anchorage museum
Drive 2.5 hrs south to meet up with the Soldotna resident and then continue on south to Homer, AK
Hatcher's Pass
Talkeetna
Seward (I never made it here)
Fairbanks is quite far and unless you have a lot of time, you would probably need to fly.  You can also take the Alaska Railroad
In winter, plenty of downhill skiing, cross-country, snowshoeing.  You can even organize dog-sledding/mushing, ice fishing, snowmobiling or a flight over Denali if you want.
If in March, try and see the start of the Iditarod (pretty amazing!) and the Northern Lights.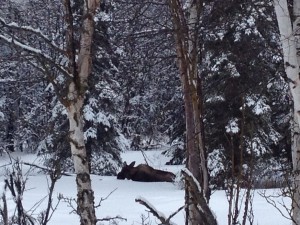 Steve Vindigni