Mission Statement
The goal of the University of Washington Institute for Protein Design is to design a new world of proteins to address 21st century challenges in medicine, energy and technology.
Strategy Goals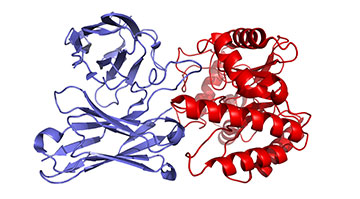 UW Medicine scientist David Baker, Ph.D., is the leading architect of protein design, recognized worldwide for his breakthroughs in understanding the workings of proteins and in manipulating them for new purposes. Already Dr. Baker and colleagues have designed a number of proteins with new functions, including HIV vaccine candidates and influenza virus inhibitors.
The University of Washington Institute for Protein Design will take the work to new levels. Under Dr. Baker's leadership, the institute will marshal deep institutional strengths — in biochemistry, genome sciences, biological structure, pharmacology, immunology, computational biology, and a host of other disciplines — to advance the potential of protein design.
The Institute for Protein Design will unify a multidisciplinary cadre of people — not only our own faculty, scientific staff, postdoctoral fellows and graduate students, but partners from collaborating institutions and from the computer and biotechnology industries — bringing extraordinary expertise to bear on a singular focus.
Above: Designed HIV vaccine (red) bound to a neutralizing anti-HIV antibody (purple)
About David Baker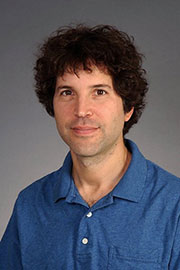 David Baker, Ph.D., leads the global effort to design new proteins. In addition to pioneering the design of new proteins, he and his team have developed a computational program, Rosetta, that is the world standard for researchers in academia and industry working to understand protein structure.
He holds faculty appointments in the UW departments of Biochemistry, Genome Sciences, Physics, Computer Science, Chemical Engineering and Bioengineering. He graduated with a bachelor's degree from Harvard in 1984 and a Ph.D. from the University of California, Berkeley, in 1989.
Among countless achievements and distinctions, Dr. Baker, is a Howard Hughes Medical Institute investigator and a member of the National Academy of Sciences and the American Academy of Sciences.
About the Staff
Lance Stewart, Ph.D. MBA
Sr. Director of Strategy
Barbara McLaughlin
Program Operations Specialist
Frank DiMaio, Ph.D.
Research Assistant Professor