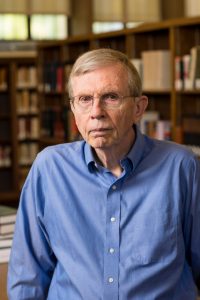 The new Kenneth B. Pyle Prize for Best Article in JJS honors the founding editor of the Journal of Japanese Studies.  The prize–accompanied by a $250 award–will be awarded annually for a JJS research article published in the previous year.
For the prize's first year, a selection committee has chosen "Imperial Portraiture and Popular Print Media in Early Twentieth-Century Japan" by Alice Y. Tseng as winner of the 2020 Pyle Prize.  The committee commended this study "for its innovative use of photographic material, whereby it sheds new light on its central subject—the Taisho emperor and the changing characteristics of imperial portraiture during his reign—in a context both local to Japan and also global, with comparison to the parallel uses of portraiture elsewhere in Asia (Siam and China) as well as Western Europe.  The article is exemplary in the way that it speaks to a readership that crosses disciplines within and beyond Japan studies."
Honorable Mention for 2020 goes to Seong Un Kim for "Performing Democracy: Audience Participation in Postwar Broadcasting."
Articles eligible for this prize are evaluated for their contribution to supporting the JJS mission of promoting the highest-quality scholarship through publication of empirical and interpretive work on Japan.  Consideration is given to efforts to contextualize specialized research findings in ways that articulate their importance for the wider field of Japan studies.
Kenneth B. Pyle and his Japan studies colleagues at the University of Washington established JJS in 1974 through the generosity of the Japanese government's million-dollar grant to the university.  The UW faculty sought an innovative and enduring testament to the importance of this grant for the study of Japan around the world.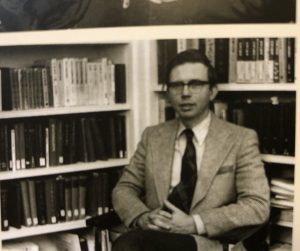 Ken served as Editor from 1974 to 1986 and subsequently in other positions with JJS, and he has been a regular contributor to JJS pages, most recently in 2020.  Ken's scholarship and teaching span more than 55 years, and his contributions to the study of Japan are profound.
Please consider a small contribution via this PayPal link to the Pyle Prize fund (PayPal account not required) or by check made payable to Journal of Japanese Studies and sent to the address at the bottom of this page.
Donors receive no goods or services from the Society for Japanese Studies for their contributions. Pursuant to RCW 109.09, the Society is registered as a charitable organization with the Secretary of State, State of Washington. Contributions or gifts to the Society for Japanese Studies [a nonprofit 501(c)(3) corporation] may be tax deductible as a charitable contribution.