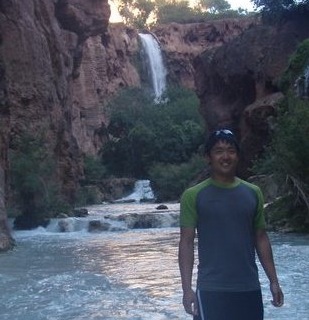 Loc Hua

Materials Science and Engineering, University of Washington
NASA Space Grant Scholar, Mary Gates Scholar, Research abroad at University of York

The goal of this project is to efficiently model the magnetization dynamics of nanoparticles in a medium including both Neel and Brownian relaxation mechanisms, with an emphasis on gaining predictive power in an effort to optimize imaging techniques and magnetic hyperthermia. Using analytical theory as well as Monte Carlo techniques, we are able to produce a model that effectively links theory and experiment. With the model, we can then use sophisticated fitting algorithms to probe material properties of particles, and, further, tailor materials to produce the desired behavior.

EMAIL

Undergraduate Researchers
Amanda Dang

Materials Science and Engineering, University of Washington


EMAIL


Hillary Kaufman


Biochemistry, University of Washington

Currently, I am working on coating iron-oxide nanoparticles in a uniform gold shell. Coating the nanoparticles with a gold shell will allow for greater biocompatibility of the nanoparticles without compromising the magnetization properties of iron-oxide. Therefore, still allowing for a high degree of specificity when targeting specific cells and tissues of the body. Once the particles are coated with the gold shell, I will then functionalize the nanoparticles with gold-binding peptides. The peptides will allow the nanoparticles to be targeted with even greater specificity than the gold/iron-oxide complex alone. Therefore, the completed nanoparticles could have several potential biomedical applications