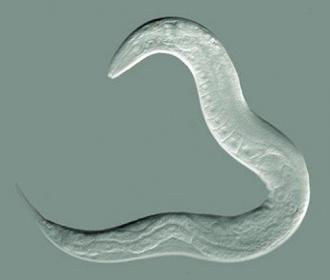 At the UW ADRC, we are busy finding ways to identify, treat, and prevent Alzheimer's disease. We tackle these challenges through the ongoing work of our cores, nationwide collaborative studies, and the five-year projects and one-year pilot projects listed below, each of which attempts to contribute to our understanding of Alzheimer's disease in new and innovative ways.
*Call for ADRC Pilot Project proposals! Full Application Deadline: 12/01/2017, 11:59 pm PT. See here for deadlines and more information.
ADRC Projects
Project 1
Title: Mechanisms Linking Normative Aging with Alzheimer's Disease
Project leader: Dr. Matt Kaeberlein, Professor, Department of Pathology, University of Washington
Age is the single greatest risk factor for Alzheimer's disease, yet the way in which normal aging processes differ from those processes that lead to Alzheimer's isn't entirely clear. This project seeks to understand the molecular processes that cause cells to become more susceptible to Alzheimer's by studying aging roundworms known as nematode Caenorhabditis elegans (C. elegans). Using the nematode model, we will determine the effects of toxic amyloid-beta on gene expression in the context of normal aging. Then, we will explore how two important signaling pathways, the hypoxic response and the mechanistic target of rapamycin (mTOR), modulate cellular resistance to amyloid-beta toxicity. Previously, the Kaeberlein Lab has shown that both of the pathways regulate normal aging and resistance to amyloid-beta in C. elegans. These studies are likely to provide novel insights into the relationship between normal aging and AD with the overall aim of developing therapies that will delay the onset and progression of Alzheimer's.
Project 2
Title: Rationally designed modulators of the amyloid-beta aggregation cascade
Project leader: Dr. David Baker, Professor, Department of Biochemistry, University of Washington, and Investigator, Howard Hughes Medical Institute
The accumulation of abnormally folded amyloid-beta proteins is widely accepted as the root cause of Alzheimer's disease, but researchers have had difficulty developing medications that counteract these misfolded proteins. In this Project, we will use advanced computing techniques to design proteins and peptides that can alter these harmful processes, preventing the toxic amyloid-beta proteins from abnormally folding and accumulating in the brain. These artificially created peptides and proteins will be useful for developing new AD treatment strategies.
Project 3
Title: Dynamic Functional Connectivity MRI in Preclinical AD
Project leader: Dr. Thomas Grabowski, Professor, Departments of Radiology and Neurology, University of Washington, and Director, Integrated Brain Imaging Center, University of Washington
Imaging studies have identified altered functional connectivity in what is known as the default mode network (DMN) as a marker of preclinical Alzheimer's disease. However, it is unclear how likely these changes are to predict Alzheimer's-related memory decline, particularly in contrast to the dementia caused by cerebral microvascular disease as indicated by autopsy. Indeed, the Adult Changes in Thought (ACT) study, a community-based study of brain aging and incident dementia in the Seattle area, has demonstrated in large autopsy studies that the population-attributable risk of dementia in ACT was 45% from AD and 33% from cerebral microvascular disease. Therefore, using a cohort of ACT participants that is part of the UW ADRC Clinical Core (ACT-Plus), we will evaluate the specificity of DMN functional connectivity changes in preclinical AD, as well as MRI measures of the impact of cerebral microvascular disease. When successfully completed, this Project will have determined the utility of novel fMRI approaches to brain aging and preclinical AD in a sample that more closely reflects the ultimate target population.
Pilot Research Awards -2018/2019
Call for Proposals! Full Application Deadline: 12/01/2017, 11:59 pm PT. See here for deadlines and more information.
The UW ADRC seeks proposals for pilot projects that use its resources to advance the understanding, diagnosis, and/or treatment of Alzheimer's disease.

The UW ADRC will fund at least two awards for junior researchers of up $30,000 each, and one award of up to $75,000, which is also open to established researchers new to the ADRC.

Funds will be awarded for a one year project period, 5/1/2018 through 4/30/2019. The proposed project must be feasible in this time frame.
2016-2017
Title: Multiplex assay for the quantification of antigens in paraffin-embedded tissue. 2017-2018 Project leader: Martin Darvas, PhD
Title: Probing the role of endocytic network in sporadic AD risk using human induced pluripotent stem cells 2017-2018 Project Leader: Jessica Young, PhD
Title: Alzheimer's disease research pilot for American Indians and Alaska natives. 2017-2018 Project Leader: Meghan Jernigan, MPH
Title: Dopaminergic influence on amyloid beta. 2016-2017 Project leader: Erica Melief, PhD
Title: Human and Non-Human Primate Synaptic Damage. 2016-2017 Project leader: Caitlin Latimer, MD, PhD
Previously Funded Pilot Projects
Title: The effects of natural variation on Alzheimer's pathology in Drosophila. Project Leader: Adrienne Wang, PhD.
Title: Novel Data and Tissue Resource to Study CTE and AD Neuropathology. Project Leader: Desiree Marshall, MD
Title: Epigenetics of APOE in Alzheimer's Disease Neurons. Project Leader: Jessica (Foraker) Tulloch, PhD
Title: Health Education, Aerobic and Resistance Training (HEART) in Prediabetic African Americans to compare the effects of exercise and health education on the thinking abilities, insulin sensitivity, and levels of Alzheimer's biomarkers in a group of African Americans with prediabetes. Project leader: Jeannine Skinner, PhD
Title: Quantification of A-beta and Tau in CSF by LC-MS/MS Project leader: Andrew Hoofnagle, MD, PhD
This project aimed to develop a new type of biomarker analysis to help translate already-known Alzheimer's biomarkers into practical, day-to-day diagnostic tests that could be reliably used in caring for people with Alzheimer's.
Title: Preclinical Study of D2 Antagonists for Neuroprotection Against Pathological Tau
Project leader: Brian Kraemer, MD, PhD
Dr. Kraemer's project studied a compound (D2 antagonists) to see whether it was able to lessen tau development and toxicity through an animal model of Alzheimer's disease.
Title: Neuroimaging Biomakers of Cognitive Resilience Among APOE-4 Carriers Project leader: Tara Madhyastha, PhD
The goal of this pilot study was to identify neuroimaging biomarkers associated with memory change in midlife that might represent a preclinical phase of Alzheimer's disease.
Title: Role of the R41H TREM2 variant in the pathogenesis of late onset AD. Project Leader Olena Korvatska, PhD
Title: Pilot study of potential Alzheimer's disease biomarkers in human saliva. Project Leader Min Shi, PhD
Title: Strong Heart Stroke Study for Urban Indians and Alaska Natives Americans. Project Leader: Lonnie Nelson, PhD
Seed Grant Projects
Title: Cell autonomous and cell non autonomous pathologies caused by expression of A-beta, Tau and alpha-synuclein in C. elegans. Project Leader: Alexander Mendenhall, PhD.
Title: Neuropathology Core resource for induced pluripotent stem cells. Project Leader: C. Dirk Keene