The UW Memory and Brain Wellness Center research activities comprise:
Current research projects within the UW Alzheimer's Research Center (ADRC) that focus on a precision medicine approach to Alzheimer's disease:
Project 1 Title: Mechanisms Linking Normative Aging with Alzheimer's Disease. Project leader: Dr. Matt Kaeberlein, Professor, Department of Pathology, University of Washington
Project 2 Title: Rationally designed modulators of the amyloid-beta aggregation cascade. Project leader: Dr. David Baker, Professor, Department of Biochemistry, University of Washington, and Investigator, Howard Hughes Medical Institute
Project 3 Title: Standardized Brain Imaging, Spinal Fluid Analysis, and Cognitive Data Collection in ACT Subjects
Project leader: Dr. Thomas Grabowski, Professor, Departments of Radiology and Neurology, University of Washington, and Director, Integrated Brain Imaging Center, University of Washington
A collaboration with the Pacific Northwest Udall Center (PANUC), which is based at Stanford University, to study the genetic risk factors for cognitive impairment in Parkinson disease. (Team Members)
The Adult Changes in Thought Study, a 30-year longitudinal study to identify lifestyle factors of risk and resilience in the development of memory loss and dementia. (Team Members)
The Therapeutic Pipeline Project, an effort made possible by a $6 million gift from the Ellison Foundation, aims to accelerate Alzheimer's disease treatment and improve genetic counseling in the exome sequencing era.
Clinical trials and studies geared towards symptom prevention, early diagnosis, and treatment of Alzheimer's disease. (Team Members)
Researchers, clinicians, and students interested in neurological conditions that lead to dementia may be interested in this curated list of resources. The UW Memory and Brain Wellness Center website aims to be of interest to all who investigate or treat age-related, genetic, or acquired neurodegenerative disorders; as well as related issues of brain health and dementia. To submit or provide updates on events and programs of interest in this research specialty at the UW, please email gwanucha@uw.edu
Conferences
All national and international research conferences related to Alzheimer's disease and frontotemporal degeneration (FTD)—AlzForum's Conference Calendar.
Comprehensive Conference Coverage from AlzForum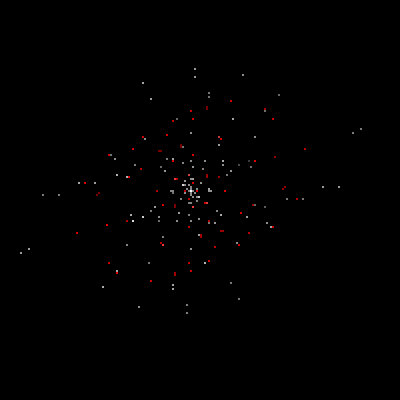 Resources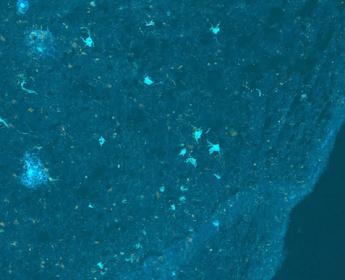 Aging, Dementia and TBI Study- A detailed neuropathologic, molecular and transcriptomic characterization of brains of control and TBI exposure cases from a unique aged population-based cohort from the Adult Changes in Thought (ACT) study. The open-access database was developed by a consortium consisting of the University of Washington, Kaiser Permanente Washington Health Research Institute (formerly the Group Health Research Institute), and the Allen Institute for Brain Science.
The AMP-AD Knowledge Portal is the distribution site for data, analysis results, analytical methodology and research tools generated through multiple National Institute of Aging supported programs. Currently this site supports the Accelerating Medicines Partnership-Alzheimer's Disease (AMP-AD), the Molecular Mechanisms of the Vascular Etiology of Alzheimer's Disease (M²OVE-AD) and the MODEL-AD Model Development and Evaluation for Late Onset AD programs. Data is available to investigators and is updated periodically based on rapid data release timelines. See the Updates page for data announcements. ADRC Affilate member Ben Logsdon leads the network working group for AMP-AD.
Peptide structures and publications - In accordance with the ADRC Data Sharing Plan, all of the peptide structures and publications will be made publicly available through the Protein Data Bank and Open Access publication. All of the protein design tools and algorithms being developed in this ADRC program are distributed freely via Rosetta Commons (https://www.rosettacommons.org), where all software is made publicly and freely available for academic use (including source code). From Dr. Bhardwaj and Dr. Mulligan's work (Bhardwaj et al. 2016), peptide structures have been deposited in the RCSB Protein Data Bank with accession codes 5JG9, 2ND2, 2ND3, 5JHI, 5JI4, 5KVN, 5KWO, 5KWP, 5KWX, 5KX2, 5KWZ, 5KX1 and 5KX0.
Academic Event Directory
UW Medicine Grand Rounds and video archive
UW Neurology Grand Rounds, webcasts, and video archive
UW Geriatric Grand Rounds and Geriatric Journal Club Calendar
UW Psychiatry Grand Rounds, webcasts, and video archive
UW Pathology Events, Lectures & Seminars
UW Neuroscience Seminar Series 2016
Videos of Paul G. Allen Alzheimer's Symposium Lectures -Seattle Allen Brain Institute
Lecture videos-Allen Distinguished Investigators
Events -Seattle Allen Brain Institute
Quarterly Speaker Series presented by the UW Nathan Shock Center of Excellence in the Basic Biology of Aging, the Genetic Approaches to Aging Training Grant, and the UW Healthy Aging and Longevity (HALo) Research Institute
UW's Science in Medicine Lectures
UW Medicine Neurosciences Institute YouTube
UW Medicine Health YouTube
For Students
Grey Matters Journal— An undergraduate neuroscience journal at the University of Washington. Join the staff members who publish a quarterly journal that is written, edited, illustrated, and produced entirely by undergraduate students. Aside from the journal, Grey Matters also hosts events such as our annual Evening with Neuroscience, an event dedicated to helping the public learn more about neuroscience from some of the most accomplished individuals in the field.
Highlighted Talks by UW Medicine Researchers + Visitors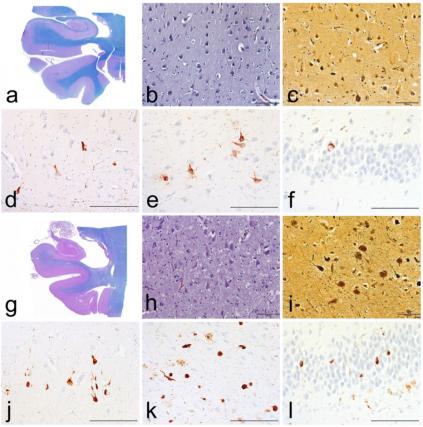 Huntington's Disease: An Update on the Most Curable Incurable Brain Disorder [Video]
Presented By: Jeff Carroll, Ph.D.
Date: 02/09/2017
Neuroinflammation in Alzheimer's Disease [Video]
Presented By: Anthony Lyons, Ph.D.
Date: 02/02/2017
Serendipity, Discovery and Neurology [Video]
Presented By: Bruce Ransom, M.D., Ph.D.
Date: 01/05/2017
Adaptive immunity in post-stroke dementia [Video]
Presented By: Marion Buckwalter, M.D., Ph.D.
Date: 12/08/2016
Lifetime Perspective on Adult Hydrocephalus [Video]
Presented By: Michael A. Williams, M.D.
Date: 10/27/2016
Feeding Tubes in Advanced Neurological Illness: Basic Care or Extraordinary Measure? [Video]
Presented By: Timothy E. Quill, M.D.
Date: 10/13/2016
Conducting Clinical Trials in Cognitive Loss and Dementia: Past Lessons & Futer Plan [Video]
Presented By: Mary Sano, Ph.D. (Mount Sinai - New York)
Date: 10/06/2016
Five New Things in Geriatrics [Video]
Presented By: Wayne McCormick, M.D.
Date: 07/21/2016
Blast-Related mTBI in Veterans: Complex Comorbidities and Clinical Outcomes [Video]
Presented By: Kathleen Pagulayan, Ph.D.
Date: 05/26/2016
Behavioral Interventions in Mild Cognitive Impairment (MCI) [Video]
Presented By: Vaishali Phatak, PhD, ABPP
Date: 01/21/2016
150 Years of Neurogenetics [Video]
Presented By: Thomas D. Bird, M.D.
Date: 11/19/2015
5 New Things in Neuro-Palliative Care [Video]
Presented By: Claire J. Creutzfeldt, M.D.
Date: 09/10/2015
5 New Things: Dementia [Video]
Presented By: Kimiko Domoto-Reilly, M.D.
Date: 08/27/2015
Targeting Function and Neuroprotection with Exercise in Neurodegenerative Disease [Video]
Presented By: Ellen McGough, PT, Ph.D.
Date: 04/03/2015
PEARLS: A Community Based Intervention for Depression Treatment in Older Adults [Video]
Presented By: Mark Snowden, M.D., M.P.H.
Date: 01/02/2015
Blast-induce mild traumatic brain injury: The consequences of more than a decade at war [Video]
Presented By: David G. Cook, Ph.D.
Date: 12/05/2014
Future Directions for Behavioral Interventions Research in the Era of the NIMH RDoC [Video]
Presented By: Patricia Arean, Ph.D.
Date: 10/24/2014