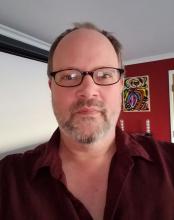 Todd Edwards, PhD, MA
toddce@u.washington.edu
Associate Professor, Health Services
Investigator, Seattle Quality of Life Group
Research Interests:
I am interested in developing and applying outcome measures for generating evidence regarding effectiveness of medical and psychosocial interventions. A focus of my work is quality of life outcomes for children and adolescents with stigmatizing chronic conditions and disabilities, including craniofacial malformations, deafness and hard of hearing, mobility disabilities and obesity.
---
What research projects are you working on?
I am currently co-leading a 5-year R01 study funded by the National Institute of Dental and Craniofacial Research (NIDCR) in which we are developing and validating caregiver-reported measures of signs of health and well-being for infants and young children with clefts of the lip and palate. I am also collaborating on a study with Seattle Children's Hospital in which we are developing an app for primary care providers to use in communicating with adolescents about health risk behaviors.

Todd took this photo of Lion's Head  mountain from Camps Bay during a recent trip to Capetown, South African.
How did you get involved in the maternal and child health (MCH) field?
Colleen Huebner, a colleague of mine in the Health Services Department invited me to join the MCH faculty because of my work with children and adolescents. It has been a great experience for me. I value the camaraderie with my MCH faculty colleagues and the opportunity to work with MCH students. I also enjoy teaching and facilitating the MCH Topics course in Fall quarter.
What advice would you give students beginning their career?
First, determine what issues and populations you are most passionate about. This is important because it will propel you forward. Second, visualize the type of work you want to do to address that passion. What is your style? Are you an action-oriented person, or are you more analytical? Finally, do the research and take the educational and networking steps necessary to land the job that pays you to work on the issues you care about most.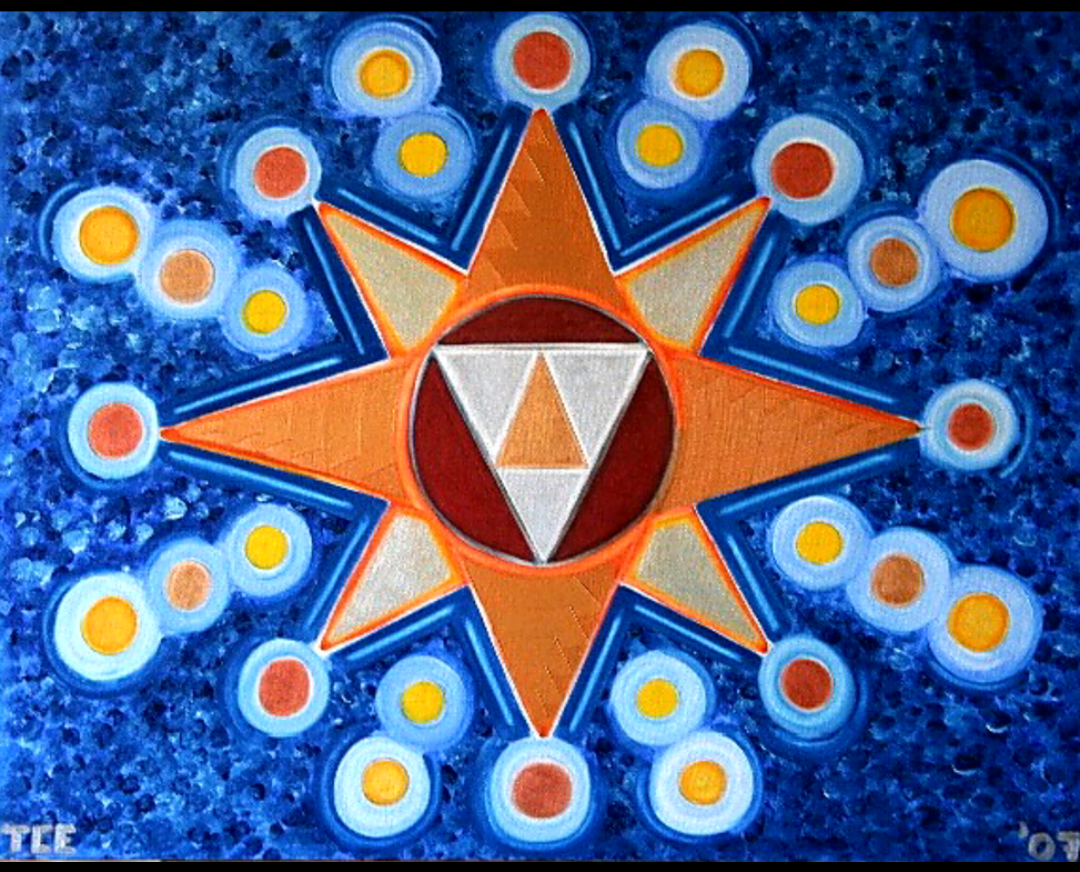 Todd spends his spare time painting, this piece is called "Solstice."
What unique perspective do you bring to the MCH program?
I bring the perspective of someone who has worked for 20 years to give voice to patients and their families in determining how interventions are helping or not.
What do you do in your free time?
I am a visual artist, and enjoy painting with oil and watercolor. I also enjoy taking photographs while hiking in the Cascades and traveling. I was in South Africa this past Spring, and captured some beautiful images there.