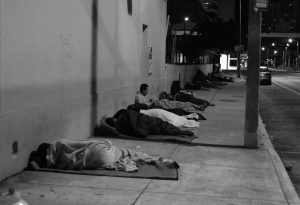 The 10-week class will meet for 2 hours each week starting on October 3rd. Different speakers—leaders in their respective fields—are scheduled for each hour, plus qualified outside speakers. Students will learn how to view homelessness from multiple professional and philosophical perspectives. They will know how to engage homeless clients and how to refer them to available resources.
Students can work directly with people experiencing homelessness through U-District Street Medicine (http://udstreetmedicine.wixsite.com/udsm) or through other projects we will discuss in class.
Who Can Participate
Qualified UW students from the different UW health science disciplines can participate in this 10-week course. MEDEX Course 580 is a 2-credit elective. UW Health Science students must contact the registrar for details on enrolling in the course.