For some, the idea of military service is one that comes along as the experiences of childhood give way to the expectations of adulthood. For others, military service is less a career idea than an inevitability, a given. It's just what you do.
This was the case for Robert Jackson, a member of the MEDEX Northwest's Spokane Class 20, and halfway through his first year of study to become a Physician Assistant. Jackson was born in Meridian, Mississippi to a military family and a military way of life. "Every generation of my family has served our nation in the military," he tells us. His father, a career Navy man; his two brothers, both Army soldiers who served in Vietnam.
"We lived primarily on Naval bases," Jackson reflects, "and grew up on some of the battlefields of World War II, places like Guam and Midway and my mentors were people who fought in that war. They were Guamanians and Filipinos. They were Americans. They were Japanese. My playgrounds were pillboxes, blown up tanks and of course, beaches."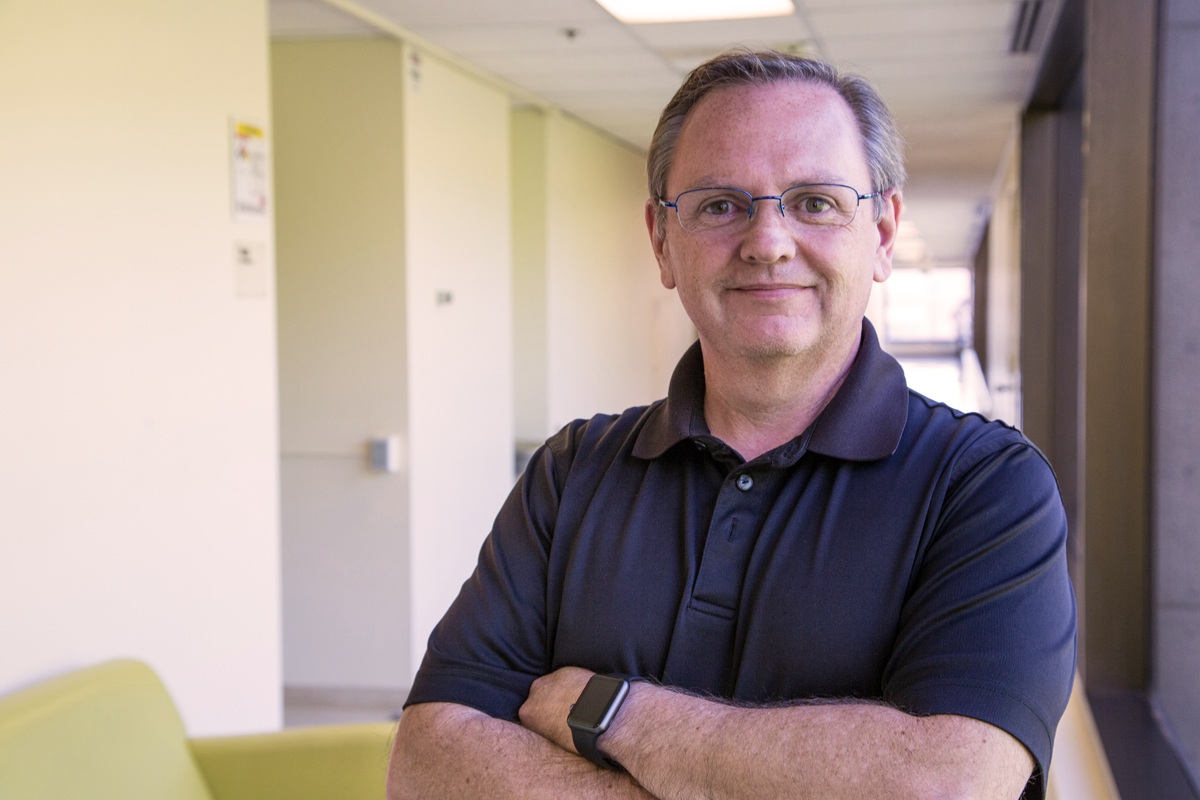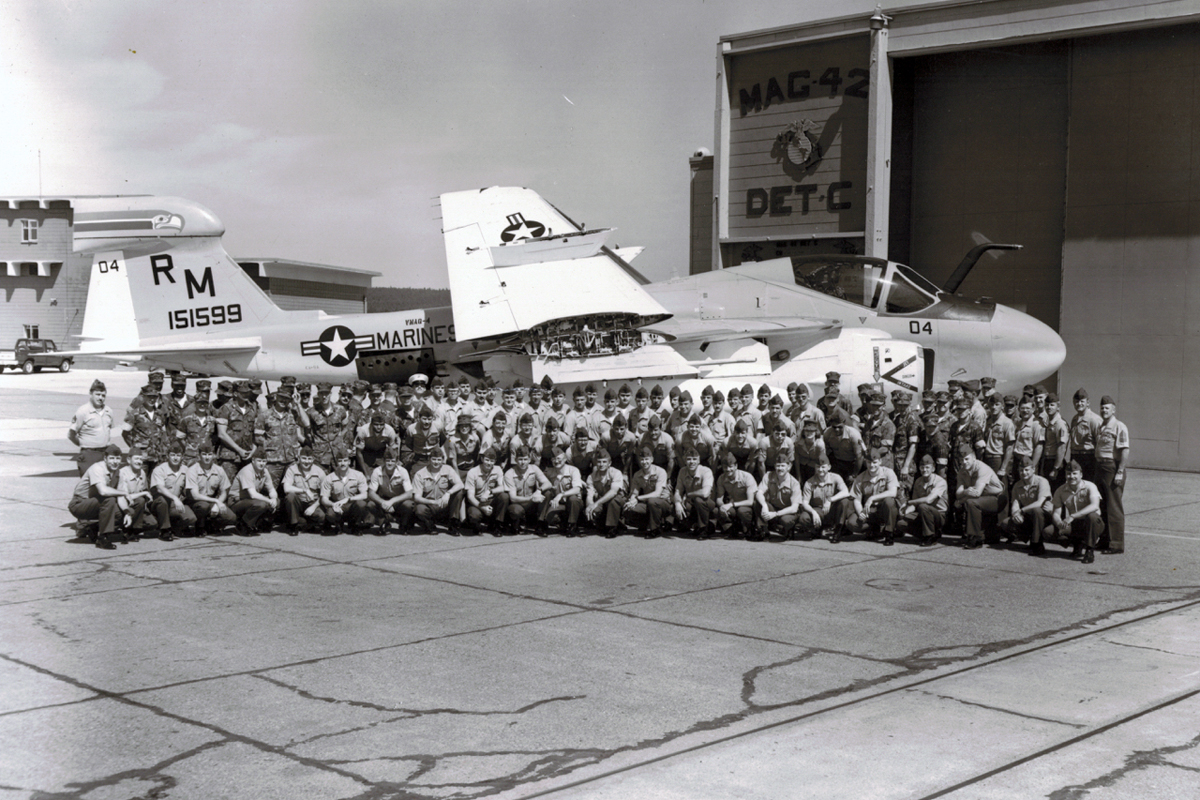 While serving in the Marines, Robert Jackson was stationed with an EA-6A squadron on an electronic warfare mission.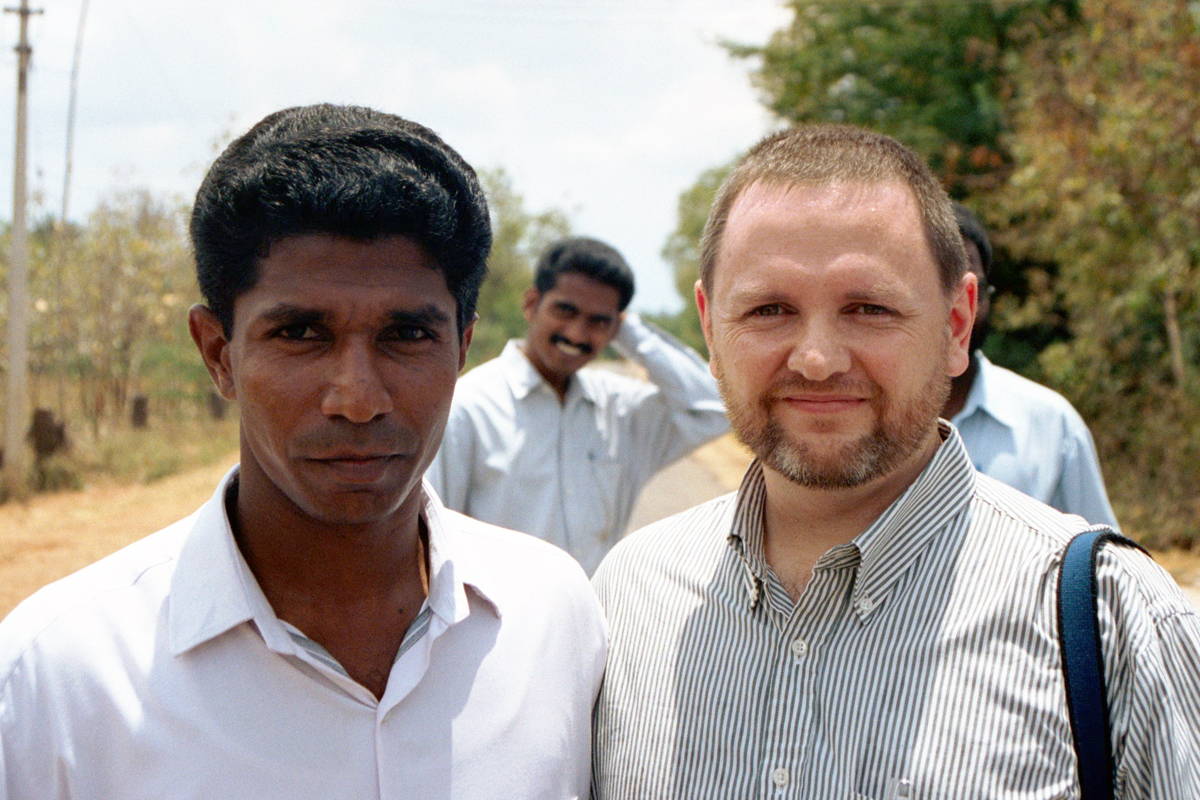 In the mid-2000's, Robert worked with a mission organization in India.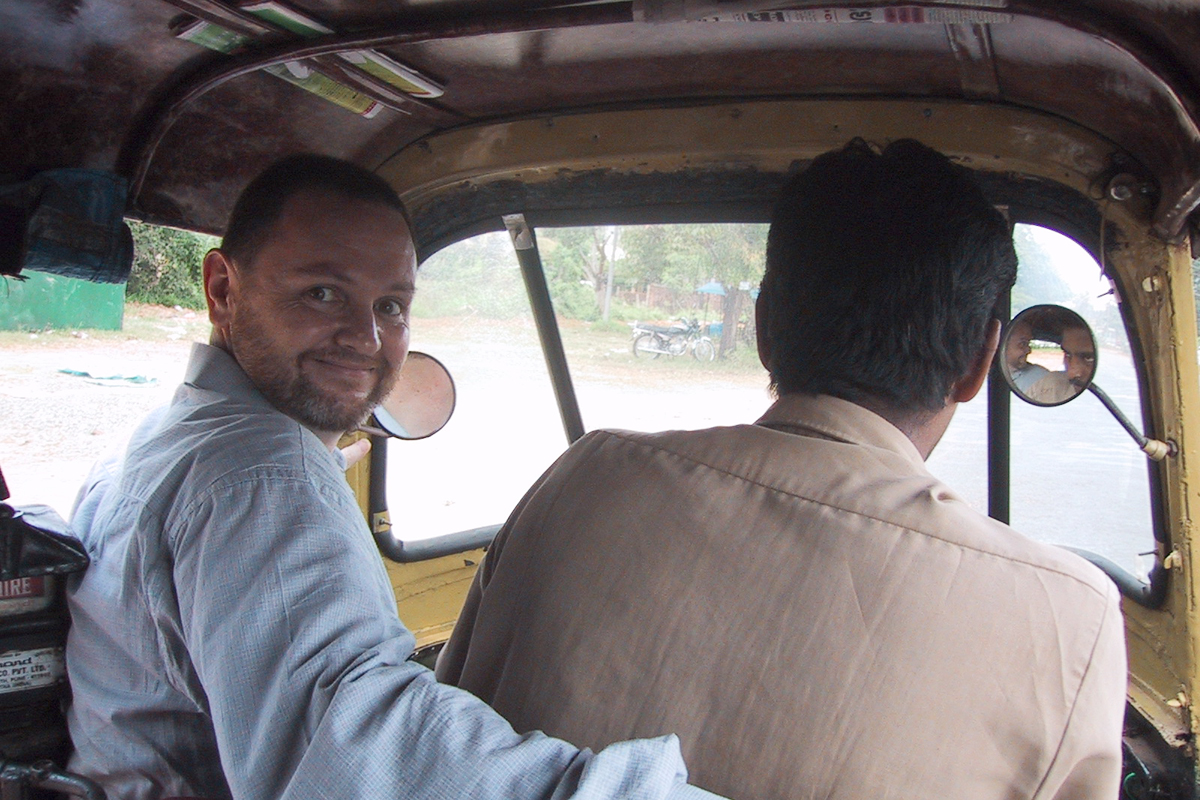 Robert Jackson during his time in India.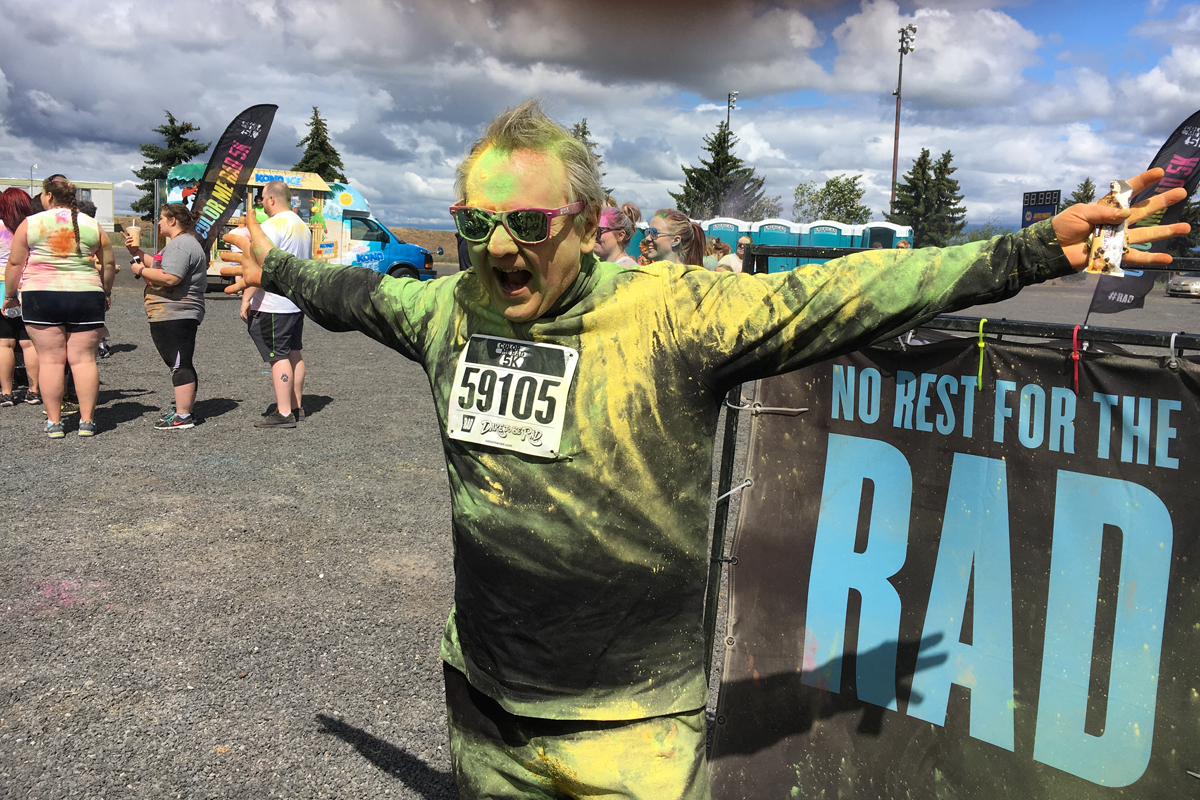 Robert gets pelted with colored corn starch at the Spokane Color Rad 5K Fun Run.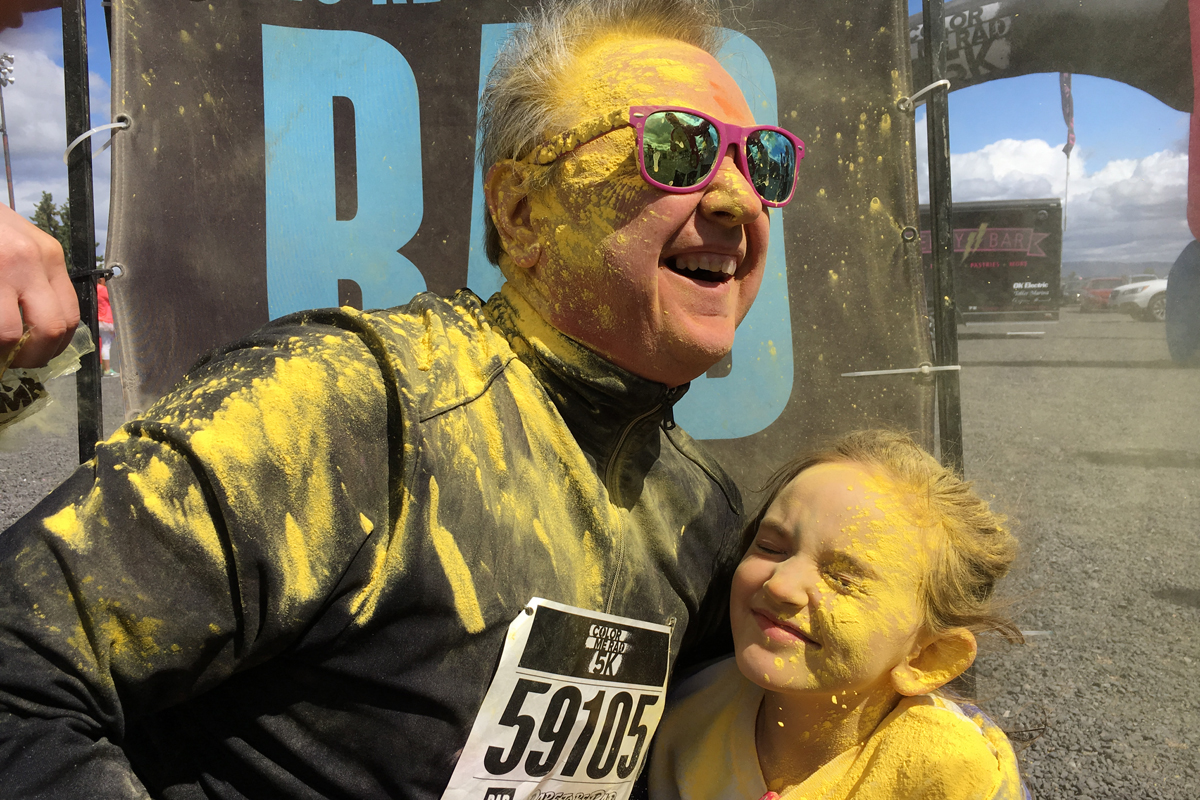 Robert with his granddaughter Rylee at the Spokane Color Rad 5K Fun Run.
"I learned very early in life what sacrifice means and that freedom is not free. It was bought and paid for by the blood of a lot of men and women on battlefields all over this world, and it is precious. As such, it is required of us to sacrifice as well. So duty is a big deal in my family, it is a big deal to me. I knew that I was going to serve, it was just a matter of how and where."
Jackson decided to join the Marines in 1979, rather than the Navy of his father or the Army of his brothers—a decision that did not come without some family resistance. "Oh yeah, I got all the jokes," he laughs. "Jarhead, Uncle Sam's Misguided Children (USMC) you name it, I got it."
So why did he join the Marines?
"The Navy was great. It provided us with a great life. But I knew that was not my path. For me, it was first to fight. The purpose of the Marines is first in. And I wanted to be a part of that, to be first in."
Of course, very few paths are followed without a few twists or turns along the way, even in military families, it seems. Case in point: before Robert Jackson, Proud Marine, came Robert Jackson, Surfer Hippy Dude.
"Yeah, I learned to surf on Mission Beach in San Diego," explains Jackson, "then [the family moved] to Guam, and other islands. So I was a beach rat. Eventually I ran a surf shop on a little island called Cocos Island, just off of Guam. I took this little boat from Merizo over to Cocos Island, and ran a surf shack for 75 cents an hour and all the Orange Crush I could drink! And of course, surfed as much as I could. Best job I ever had. I let my hair grow out and became a hippie of sorts. Psychedelic pants, the whole deal."
In high school, however, Robert had a change of heart. "I said, 'You know what? I'm going to join ROTC because I want to serve our country.' I watched how our veterans were treated coming back from overseas—my dad, my brothers from Vietnam. I said, 'This is not right, and I do not want to be identified with that group of people. I want to serve our country.'
His decision made, Robert headed down to the base barbershop, which he remembers as something like walking into an old Western saloon.
"I walked through the door, and everybody just stopped. The barbers stopped, the shears stopped, and all these guys who were lined up to get their hair cut just stared at me. And there I stood, this long-haired hippie. One of the barbers said, 'Can we help you, son?' I said, 'Well, I'd like to get a haircut.' So he said, 'Come on up here and have a seat.' 'No,' I said, 'I'll wait for these guys ahead of me.' But they're like, 'No, you go. We want to see this.' So the barber says, 'Son, what style would you like. A curl, maybe?' 'No,' I said, 'I'd like a Marine reg.' He says, 'Are you sure about that, son? Because we can't put it back on.' I said, 'Yes, absolutely.' So it took him, like, three seconds, and there it all went. They were all hootin' and hollerin'. I said, 'How much do I owe you?' and the barber said, 'Son, this one's on the house.' He got to shear a hippie!"
I said, 'I'd like a Marine reg.' He says, 'Are you sure about that, son? Because we can't put it back on.' I said, 'Yes, absolutely.' So it took him, like, three seconds, and there it all went. They were all hootin' and hollerin'. I said, 'How much do I owe you?' and the barber said, 'Son, this one's on the house.' He got to shear a hippie!
Robert's father was re-stationed to Naval Air Station Whidbey Island, and it's on Whidbey that Robert completed high school and joined the Marines. He was trained and assigned to a helicopter unit as a mechanic on the UH-1N "Huey" (Iroquois). "Ironically, I was assigned NAS Whidbey as my first duty station, and from there, we went everywhere. Our missions ranged from flying surveillance of Cuban naval operations to search and rescue when Mount St. Helens blew up on May 18, 1980.
As a consequence of the national force reduction underway at the time, Robert found himself trading periods of active duty with periods of being relieved of duty during his six years in the service. It was a "weird thing," he says, this on again/off again schedule, but it also allowed him to attend college at Eastern Washington University in Cheney, WA, where he earned a degree in Healthcare Administration, one of the first of such degrees granted. It was also there that Robert married his college sweetheart and was introduced to the PA profession, through the Cheney Medical Center, where he did a yearlong internship.
"I used to fight martial arts competitively at the university and would go to the clinic because I was always breaking something. Consequently, I got to know the staff really well and the guy who took care of me was a PA."
As it turns out, "the guy" was Bob Woodruff, a member of MEDEX Class One, and among the very first PAs in the country. Woodruff encouraged Robert to consider becoming a PA. Looking into what pre-requisites were necessary Robert hesitated, remembering the words of a high school counselor who advised him to avoid the sciences. "It wasn't that I couldn't do the sciences, at the time, I would just rather be in the water than in the books – lesson learned, be careful who you listen to." But Bob encouraged him to do it anyway. He said, 'No, you'd be great. You should really look at this."
Or at least not yet, as there were a good number of stops and turns along the path to becoming a PA still to come.
He got married. Began a family. Went into marketing and public relations, building and selling a number of businesses along the way. Then came his work with mission organizations in rural India.
"That was where the real change started to happen for me. I watched how medical people could make such a huge impact. I mean, marketing was great. It put food on our table, a roof over my kids' heads. But my heart was never in it. I wanted to take care of people. That was my heart. And from that point on, I knew that I was ruined for business and would never be the same. Now I had to decide, what I was going to do about it."
Soon afterwards came another moment that pushed Robert closer to the healthcare profession. Robert was in a hospital ICU, at his dying father's bedside, the room lit only by the glowing screens of the supporting medical equipment.
"I was standing there, probably about ten feet away and this doctor comes in and stands with his nurse at the end of the bed. He didn't see me. He said 'I don't know why we're taking up a bed with this man. He's obviously dead.' That had a huge impact on me. My response was, 'This man fought, and risked his life for this country. He deserves your honor and respect'."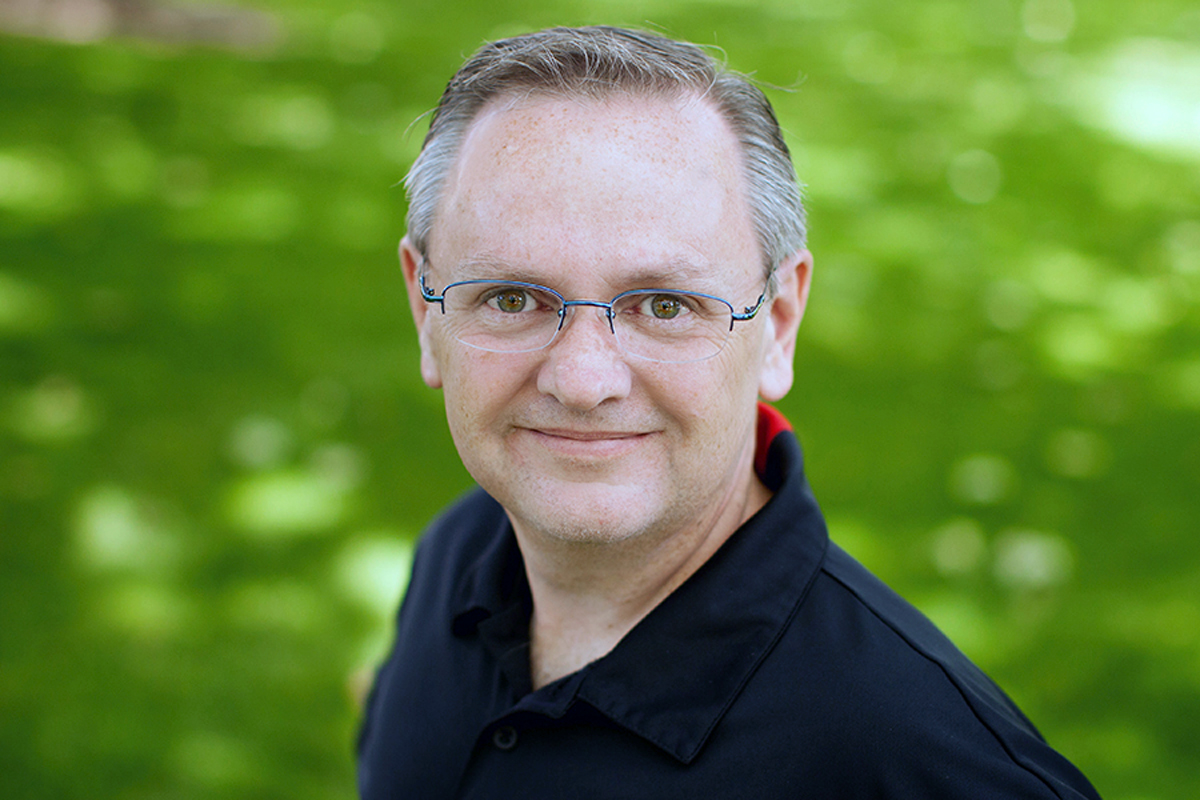 Robert Jackson at the time of his EWU graduation in 2015, 29 years after his EWU undergraduate degree.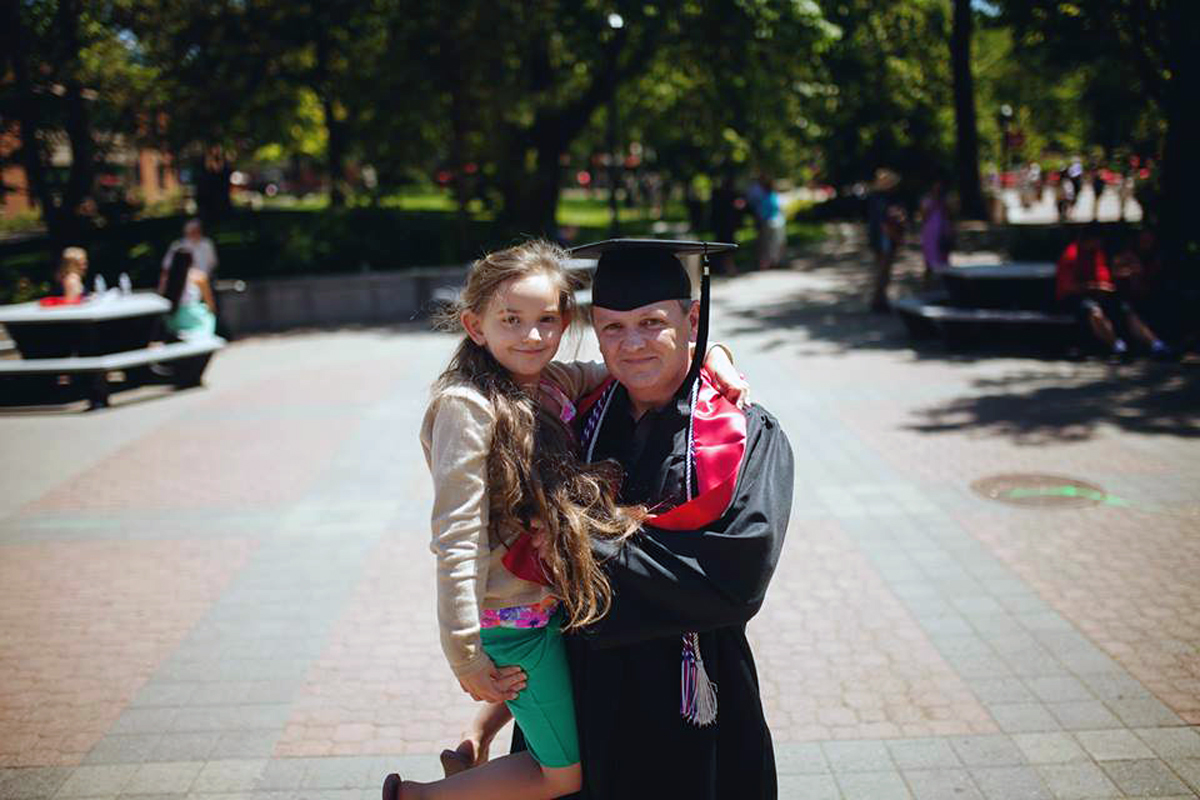 Robert Jackson with granddaughter Kylee in 2015 at graduation and his second degree in Exercise Science from EWU.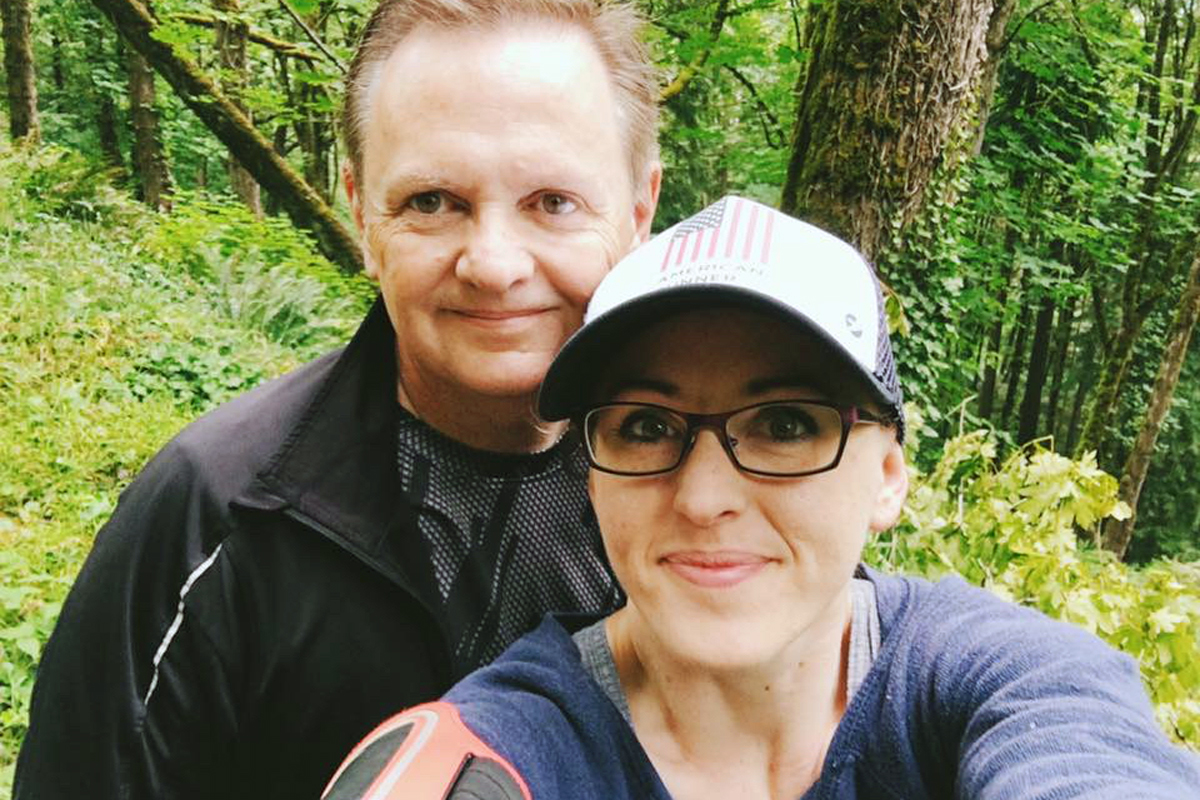 Bob and his daughter Bethany while out for a run.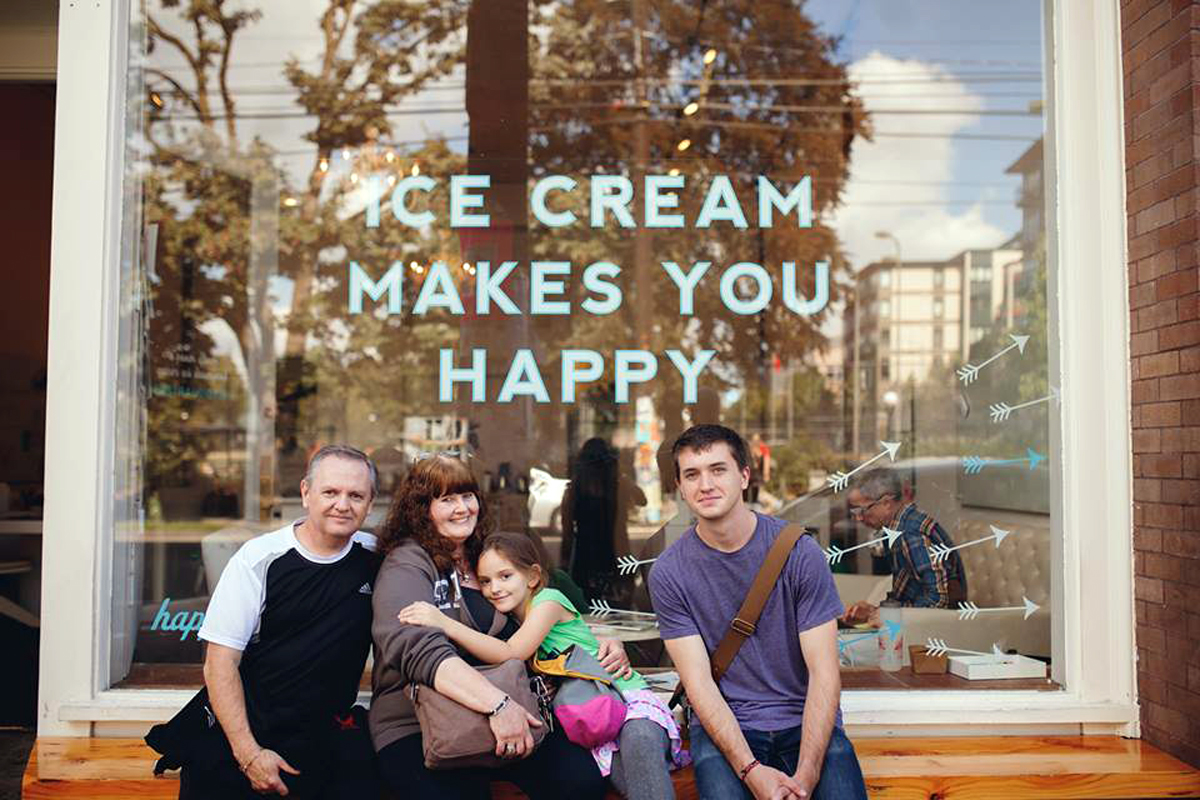 Robert with his wife Cindy, granddaughter Rylee and son Joshua.
"Then another doc comes into the room while making his rounds and I asked him what was going on. He explained to me that the machines were keeping my father's body alive, pumping the air in and out of it, but that neurologically, he was already gone. So I said, 'What you're telling me is that by turning the switch off, his lungs will collapse, and he'll go into cardiac arrest is that correct?' 'Yes, that's what will happen,' he said. 'Thank you,' I said.
"That second physician helped me to make the hardest decision of my life. I was the youngest of seven, and it was left to me to make the decision. So I made the decision to turn the machines off. The fact that he took that time to talk with me, and helped me make that decision … well, I knew that that's what I wanted to do. I wanted to walk that path with others."
Then came the "Great Recession" of 2008. Robert lost his business in the downturn, and found himself faced with starting all over. Robert said to his wife "If I am going to start all over, I want to do what I really want to do." He decided to return to Eastern Washington University to pursue a degree in Exercise Science. One of Robert's daughters was a student at EWU at the same time working on her prerequisites for nursing. "We took anatomy and physiology and other classes together. We were teaching assistants together. It was hilarious! Being able to do that together was really a wonderful experience."
Robert finished his degree with a focus on physical therapy and began working with returning veterans at the VA hospital. Though he enjoyed working with vets, he soon realized that physical therapy wasn't his path. As he began researching his next steps, it finally dawned on him to act on what Bob Woodruff had assured him he should do: become a PA!
"Everybody told me I was crazy. 'You're too old,' they said. 'Go back and do what you know.' But I knew that I had to do this. I don't want to be the grandpa that sits on the porch. I want to be the grandpa that shows my grandkids how to get it done."
Determined, Robert began to work at Christ Clinic, a Spokane family practice clinic rooted in service to the poor and homeless, to gain the experience needed to apply for many PA programs. "I was able to work alongside amazing physicians as well as retired Army major and PA, Larry Carpenter who took the time to pour themselves into me." Robert became a phlebotomist, medical assistant and scribe working in cardiology. He experienced the broad range of needs that existed in the underserved communities of Spokane.
While his hours of experience grew, Robert continued to research PA programs. "I spent a great deal of time going to schools, researching, talking to staff, and went to all of the open houses that were available because it had to be a good fit. I wanted to learn from those who have the same heart and shared values." Though he had opportunities to attend other programs, it was ultimately MEDEX Northwest that clicked for Robert. "What I appreciated most at MEDEX was the staff … they were warm, inviting and at the core still understood why, we were doing this."
"I was working at the clinic, getting ready to put a needle in a patient's arm, and received a call from an unknown Spokane number. When I answered the phone, the person said 'This is Don Coerver [Assistant Director at MEDEX's Spokane campus] at MEDEX Northwest and we would like to offer you a seat in the next class.' I'm like, is this a joke? At the selection conference we were told that we would receive a call by Wednesday if we were selected, it was now Thursday so I had resigned that I would be going to one of the other programs. I put Don on speakerphone and asked him to repeat what he said and everyone in the clinic started screaming. There are so many who have supported me along the way, far too many to number. This amazing staff have been such an integral part of this story and given to me more than I could ever repay."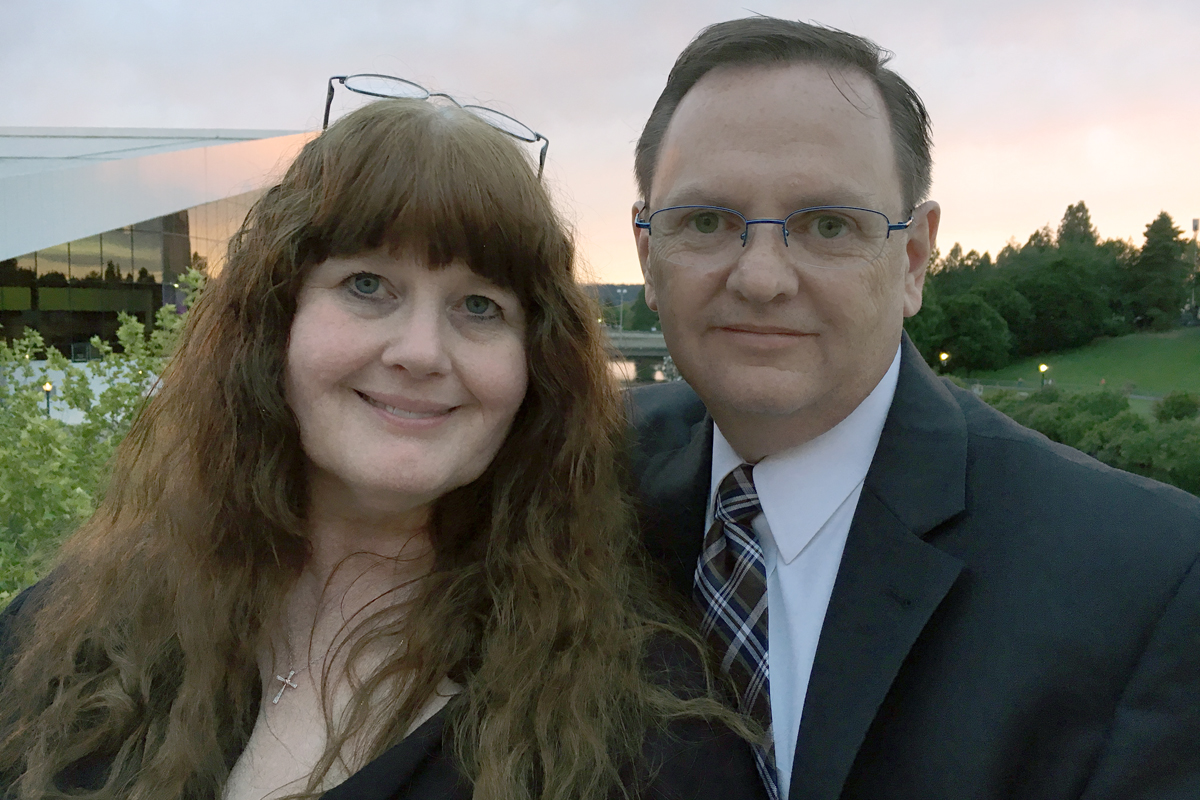 Cindy and Bob Jackson have been married for 33 years.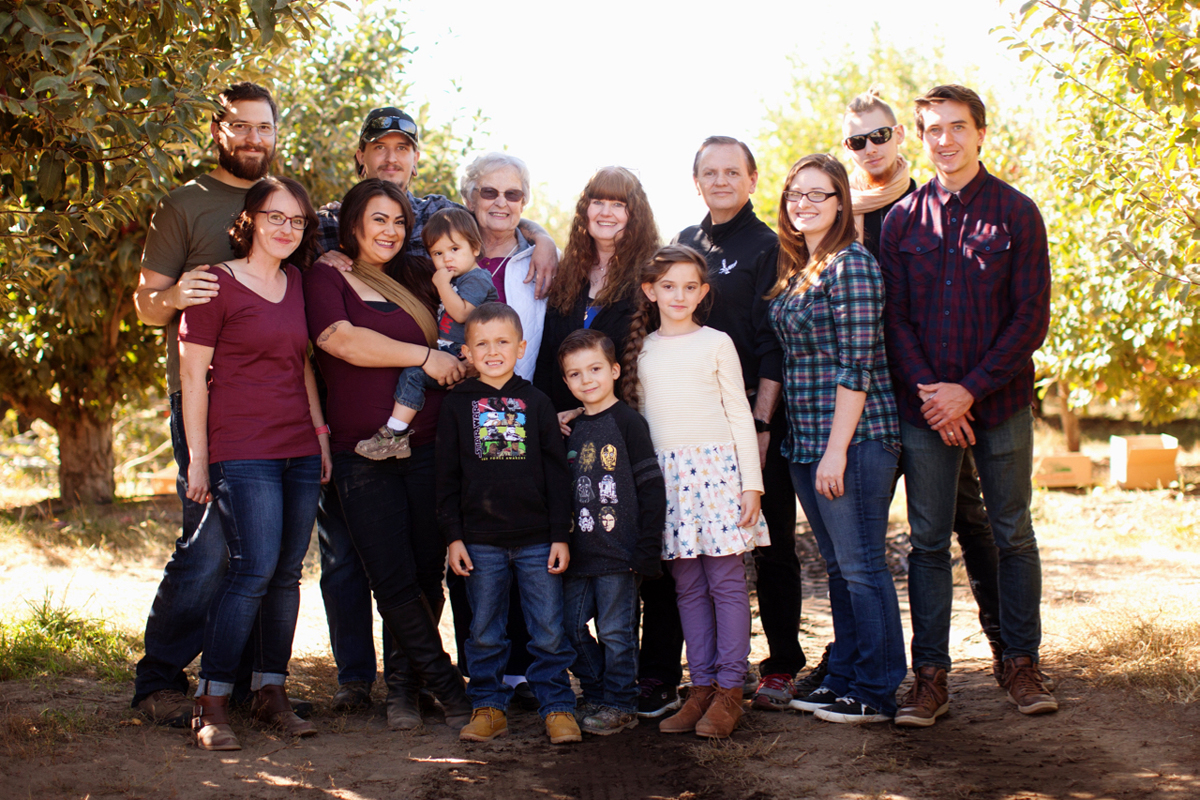 Robert Jackson (fourth from right) and his family.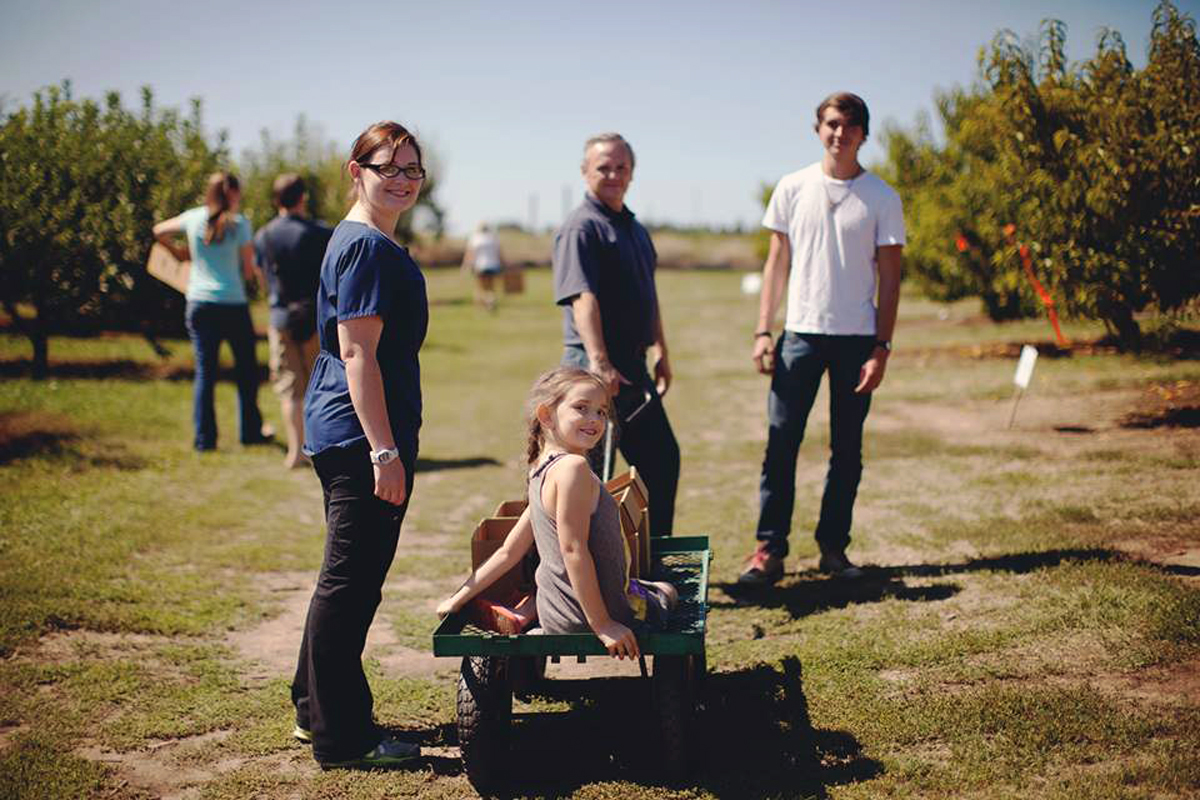 Members of the Jackson family on an outing.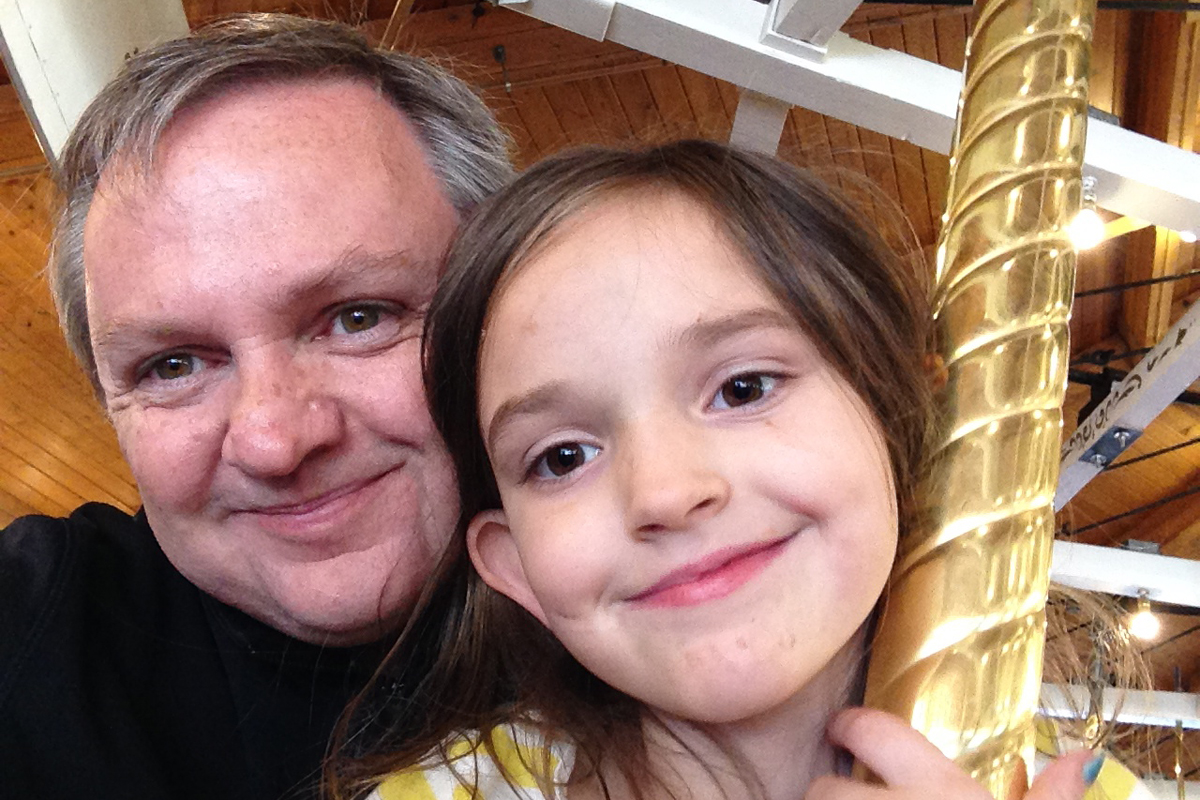 Robert Jackson with his 7-year-old granddaughter Rylee.
As Robert now works his way through the often-grueling first year of didactic study at MEDEX, his focus on what matters most to him remains fixed. "My heart is with rural under-served people. That is my heart. Lord willing, when I'm done with this, when I am out there practicing, I hope to be in a small community somewhere. I actually like primary care. I love getting to know patients and their families over time."
It is, as they say in these circles, a classic case of mission fit. For Robert Jackson, though, that mission reaches back to the where his story began. "The mission hasn't changed from when I was in the Marine Corps: it's about sacrifice. It's about giving of yourself. Some of us go into battle. Some of us lift the arms up of those who are on the front lines. But the mission hasn't changed. It's still serving. It's still caring. It's still laying down our lives for others."
*     *   *
Not long after sharing his story with MEDEX Magazine, Robert Jackson was awarded one of the few National Health Service Corps Scholarships. NHSC Scholarships are awarded to students pursuing degrees in primary heath care disciplines – physicians, dentists, nurse practitioners, certified nurse-midwifes and physician assistants. Students receive full-ride funding for their education in exchange for practicing in rural, urban, and frontier communities with limited access to care, upon graduation and licensure. It is a 1-year service commitment per scholarship year, with a 2-year minimum and a 4-year maximum. Also, at the completion of his MEDEX training, he and his wife Cindy, will celebrate their 35th wedding anniversary.
Congratulations, Robert.