Olga Pavlova-Rios wants you to know that Dr. Philip Smith changed the course of her life.
The story dates back to about five years ago when Olga, her husband and two children moved to the Lake Stevens, Washington area. Looking for a local physician, she Googled providers in her area and chose Dr. Smith randomly.
"I just wanted an experienced provider," she tells us.
Olga brought her child to their first appointment with Dr. Smith at Marysville Family Medicine with Western Washington Medical Group. And what was her initial impression?
"He was the first doctor in America who actually asked me as a parent about being a parent," she says. "He asked about my entire social history. He so impressed me with his kindness and care. Normally, I wouldn't tell anyone that I graduated from medical school because I was currently working as a pharmacy tech at Providence Hospital. I just didn't see the point in telling people that."
Originally from Russia, Olga entered the North-Western State Medical University named after I.I. Mechnikov at age 16 and graduated at 22. That's six years in medical school plus postgraduate work in clinical pharmacology.
That background detail did not escape Dr. Smith while conducting his new patient intake exam. Impressed, he told her, "I'm sure you can do more with your life. You need to find your place here in America as well."
Dr. Smith told Olga about the MEDEX Northwest physician assistant program at the University of Washington. "It's very hard to get into, but I'm sure you can try," he said, and left it at that.
That same evening, Dr. Smith called Olga at home.
"Listen, I'm going to give you the phone number of my PA friend," Smith told her. "You need to go ahead and contact him."
That friend turned out to be Al Ellsworth, a longtime MEDEX faculty lecturer and the first PharmD to go through the MEDEX PA program. Smith and Ellsworth were old mountaineering buddies. Ellsworth further advised Olga on applying to the MEDEX program.
"So, that's how I came to know Dr. Smith," Olga concludes. "Compassion is one of his biggest traits."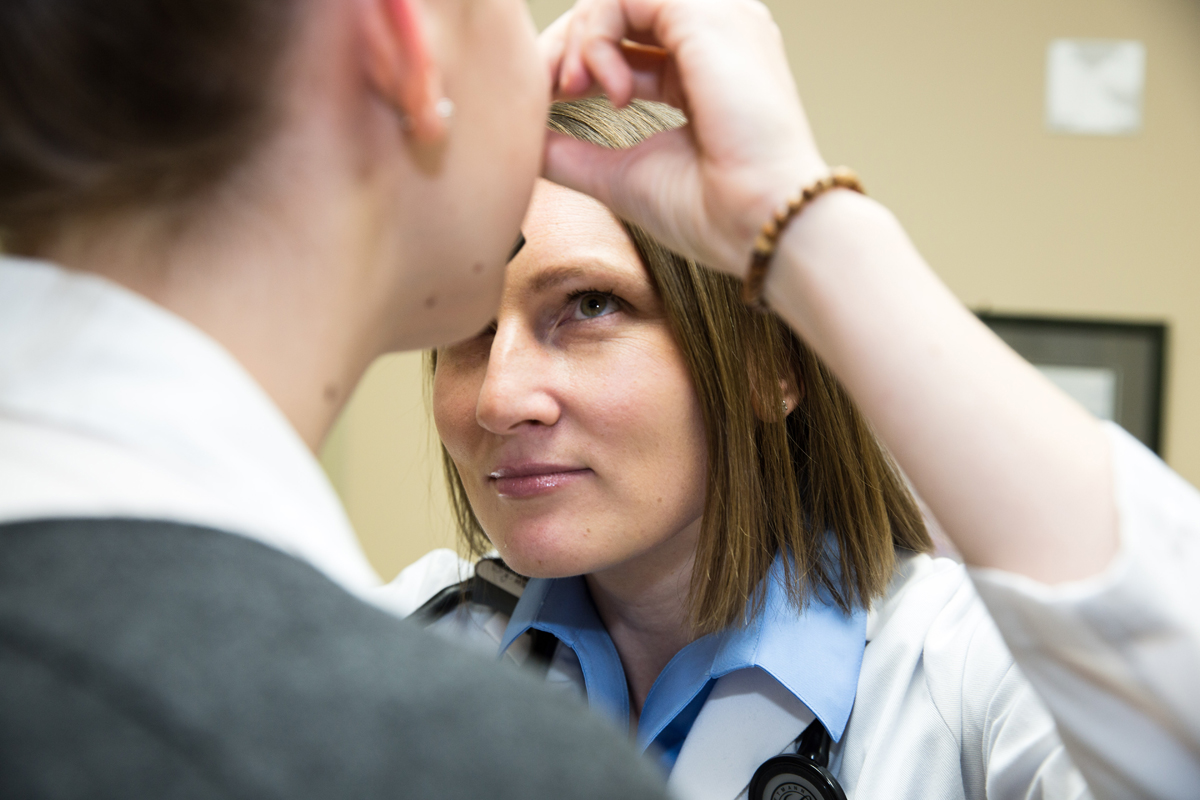 Olga Pavlova-Rios performs a HEENT exam- head, ears, eyes, nose, throat- on a patient at Marysville Family Medicine .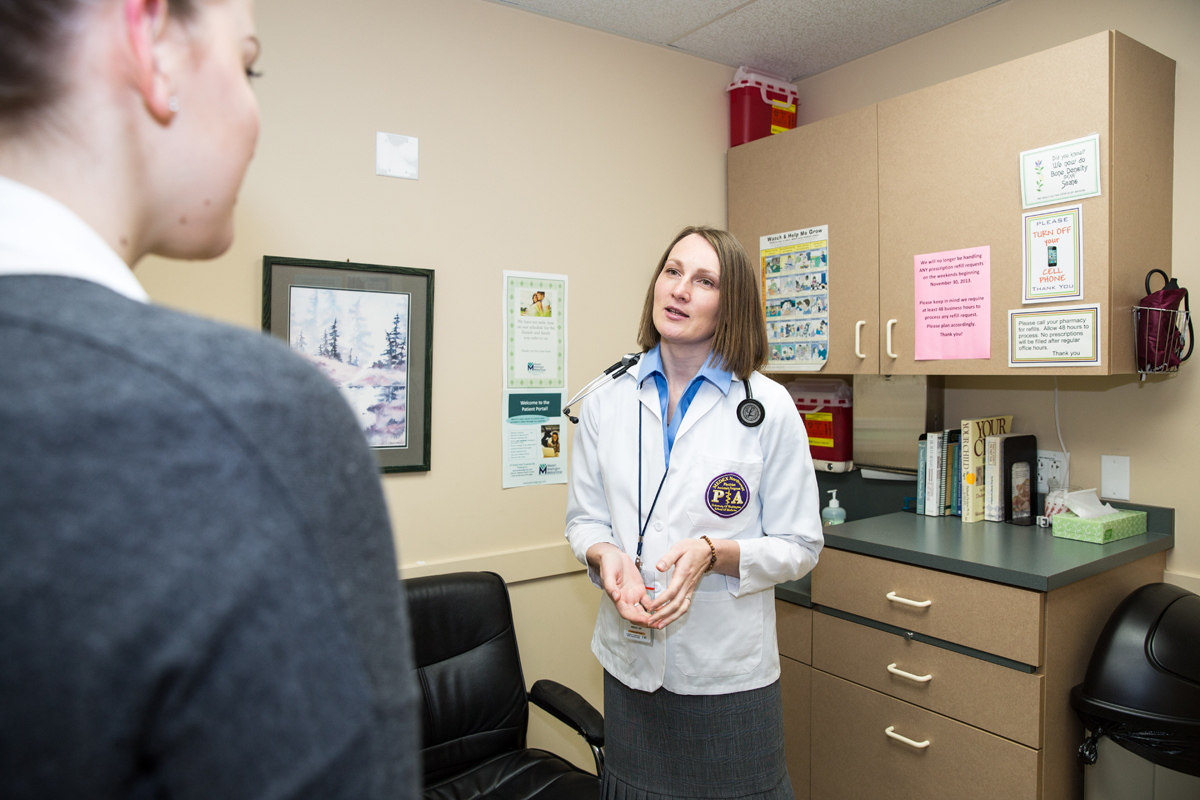 To begin, Olga listens to the patient's physical complaints.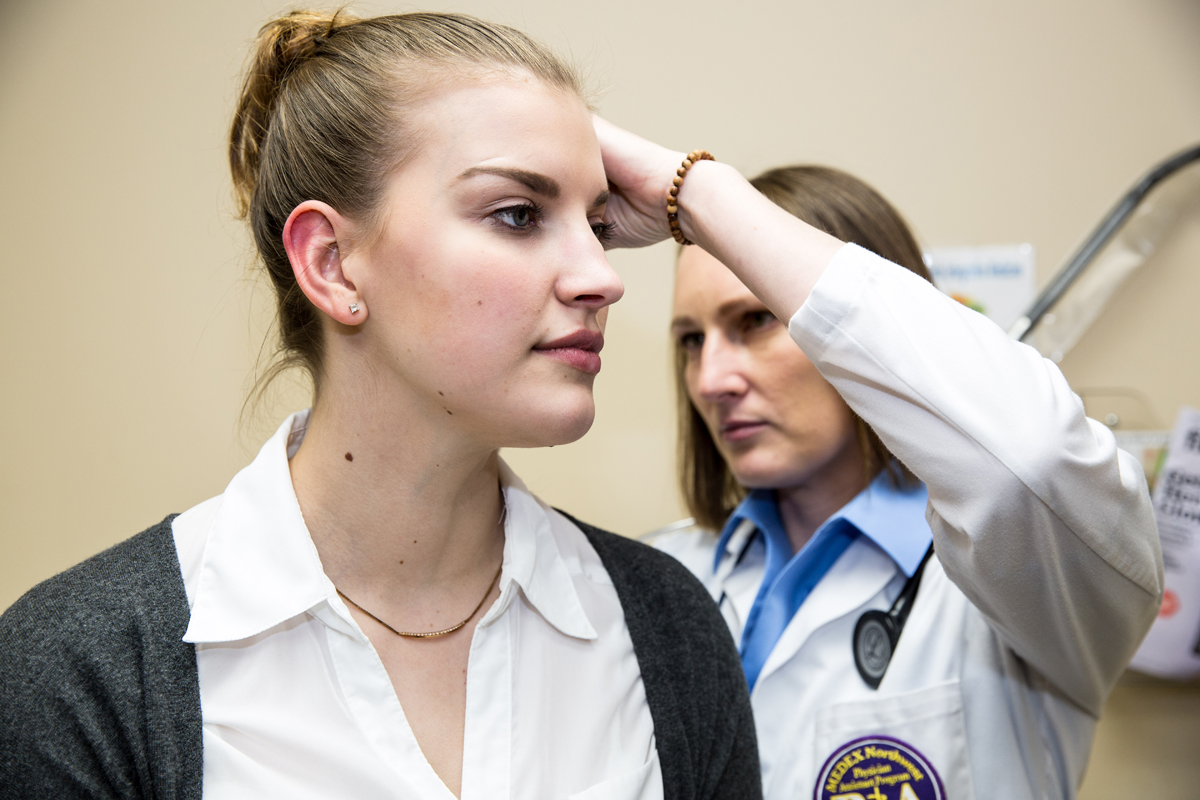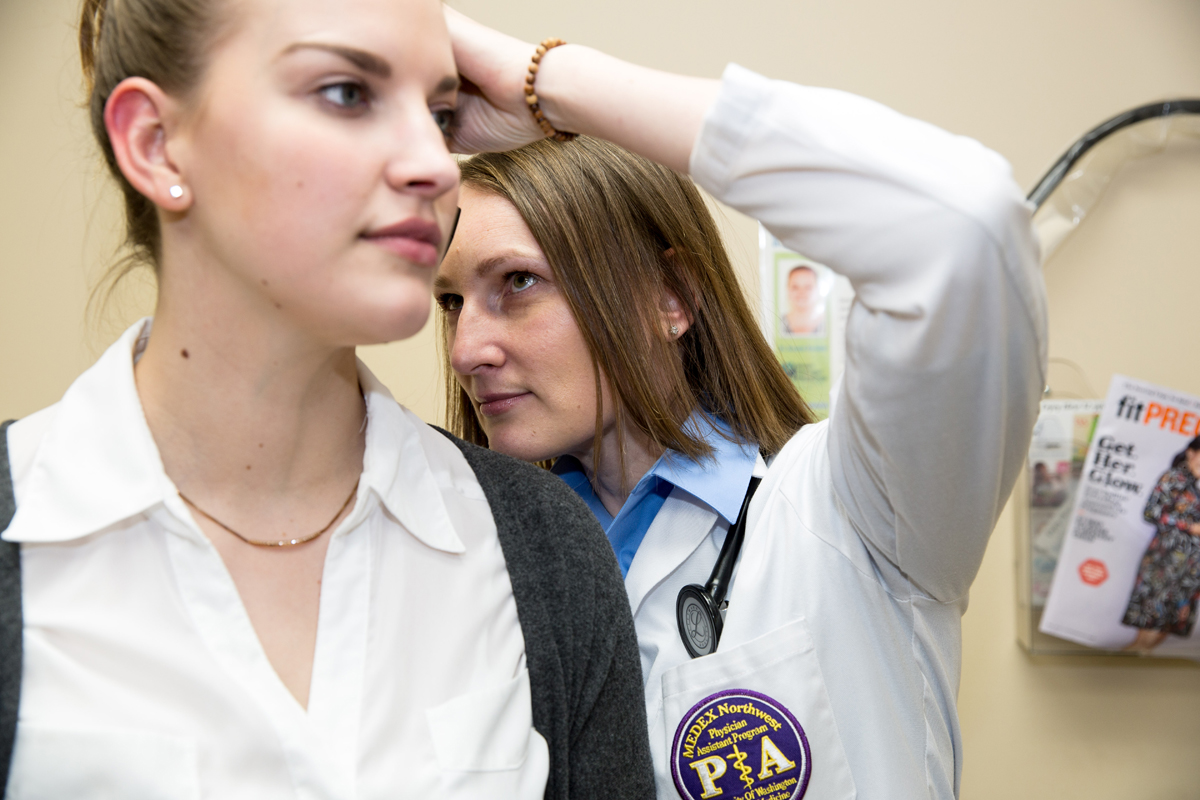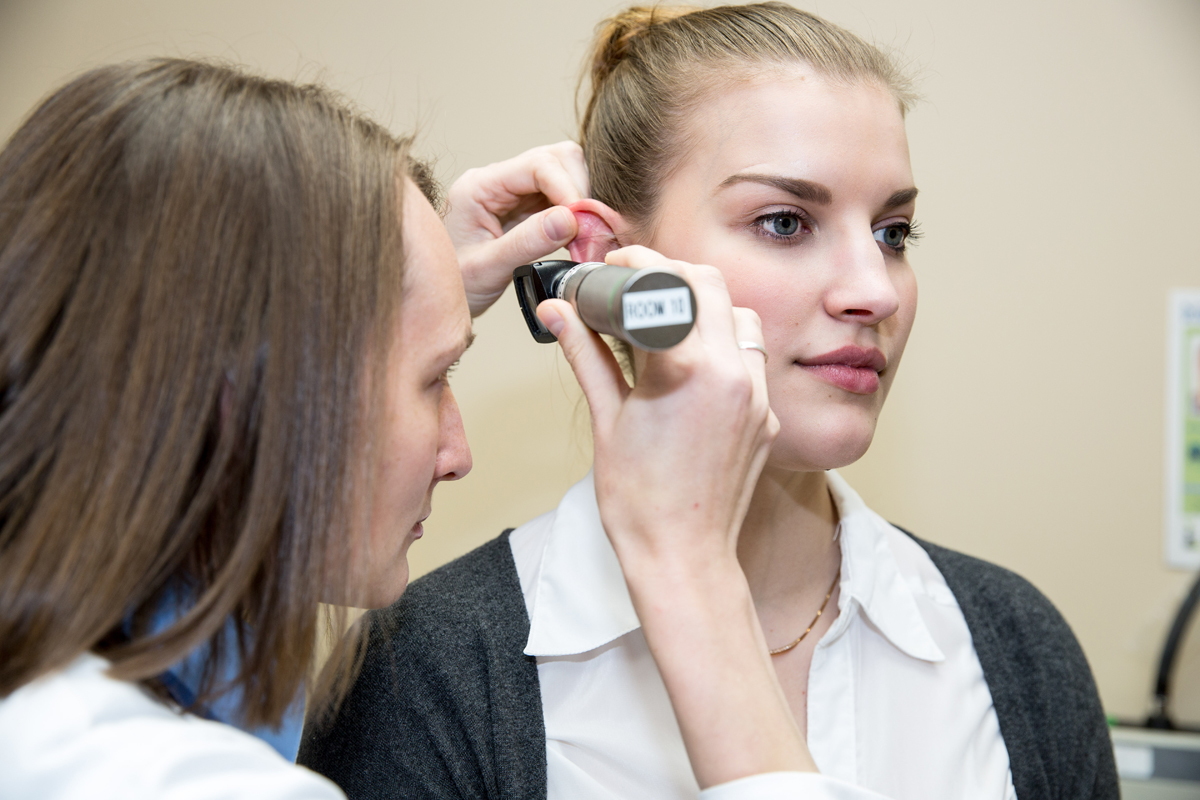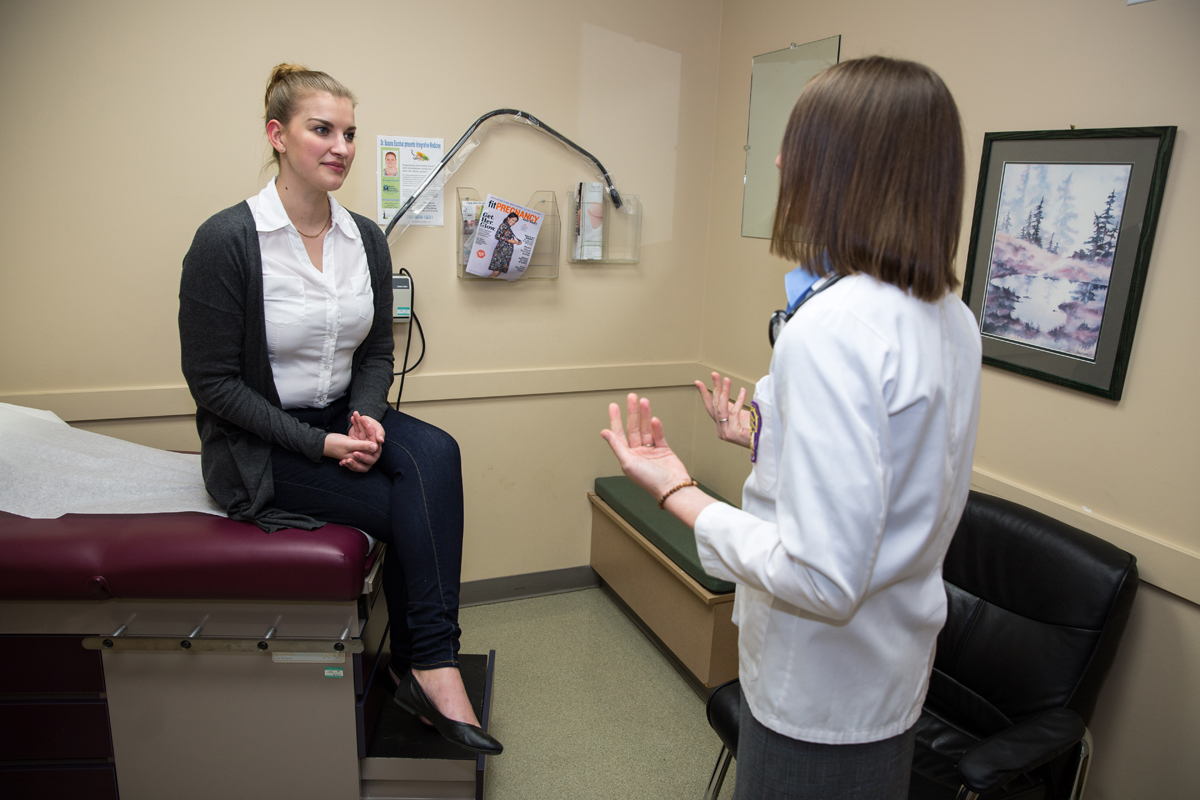 Olga discusses her findings with the patient.
Fast forward five years and Olga is now precepting under Dr. Philip Smith at Marysville Family Medicine as a MEDEX Northwest clinical year PA student. We followed her as she performed a medical exam on a patient under Dr. Smith's supervision.
The irony is that, despite six years of medical education in her native Russian, Olga never got to practice as a medical provider.
She grew up with her mother and grandmother in Penza, outside Moscow. Both of Olga's parents were doctors, so she was familiar with the medical environment.
"Penza is not a very big city, and everyone knew my mom," Olga says. "If she needed anything, there was always a person that she knows. When the holidays came, thankful patients would bring presents. That was normal for me. And in Russia, during the holiday times, oh my goodness. My mom would always bring something home from work. That's what I remember as a child."
With the dissolution of the Soviet Union at the end of 1991, hard times visited Russia. Food was scarce. "It was a really hard transition for the country," Olga says. "I don't remember that much, but Russia right now is not like that anymore."
Then came the time for family discussions about choosing the university path for Olga, and the ideas were contrasting. Her mother had some connections that might come into play. But it was her father, divorced and living in St. Petersburg, who appeared with the strongest opinions.
"He said that in our family everyone was a doctor for generations. There was always a doctor. My sister didn't choose this path, so he wanted me to be the doctor."
And what did Olga want?
"I just wanted to have a dad," she quickly replies. "That was my only thing. As a child, you don't understand divorce. Now as an adult, I can understand that sometimes relationships don't work out. But as a child, I just wanted to have a dad."
This necessitated a move from Penza to St. Petersburg, the equivalent of a move from Marysville to New York City. "I don't know how my mom let me go, but I went off to St. Petersburg. I was 16."
Previously, Olga imagined that she would follow her sister into economics school. But when the call came from her father in May, he had scheduled her for an entrance exam with North-Western State Medical University in July.
"I was in no way ready," Olga reports. But once accepted into the University, from the very first moment, she loved medicine.
"It was like I'd fallen in love," she says.
Olga didn't take any days off. "I was studying all the time. People were partying and I just didn't want to do that. I just fell in love with the learning and with medicine. We had great professors, professors that were participants in World War II. You know, 80-year-olds that had so much to offer besides medicine. I have such great memories of that university. I think it was the best time of my life."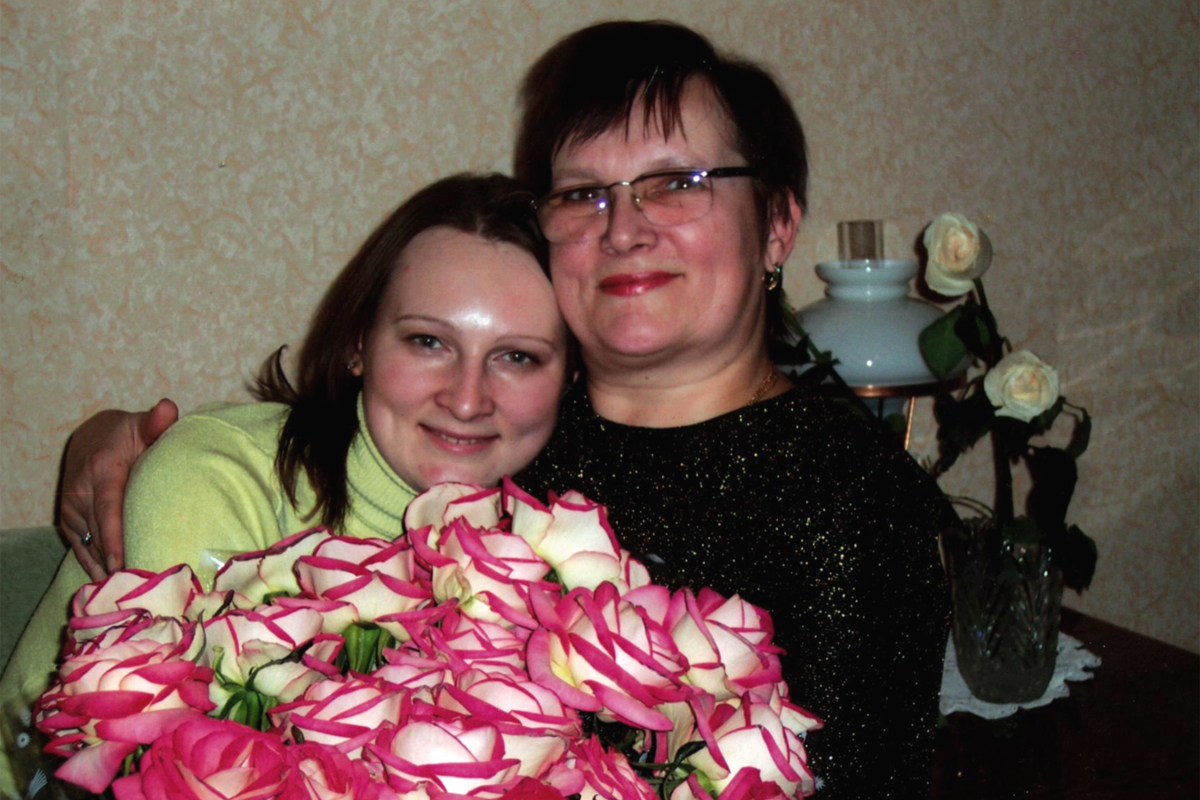 Olga Pavlova at age 16 with her mother in Russia.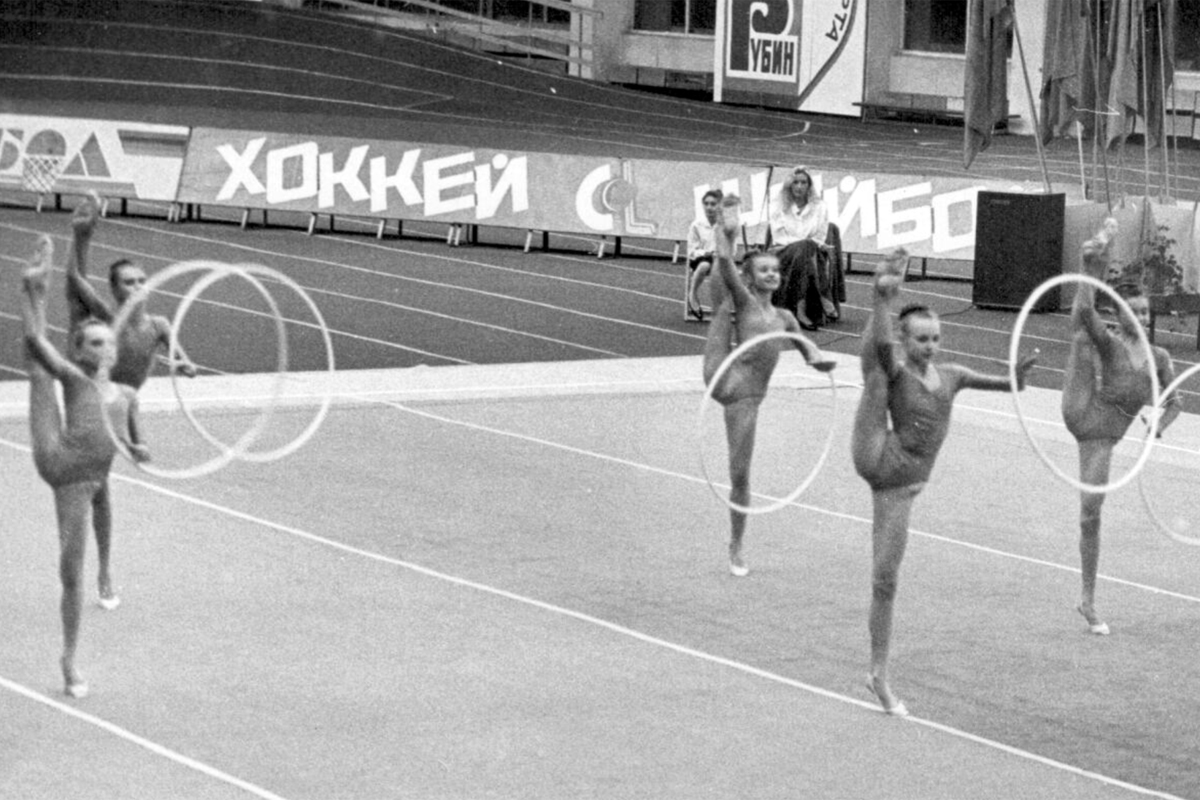 At age 11 in 1993, Olga competed on a Russian nationals rhythmic gymnastics team.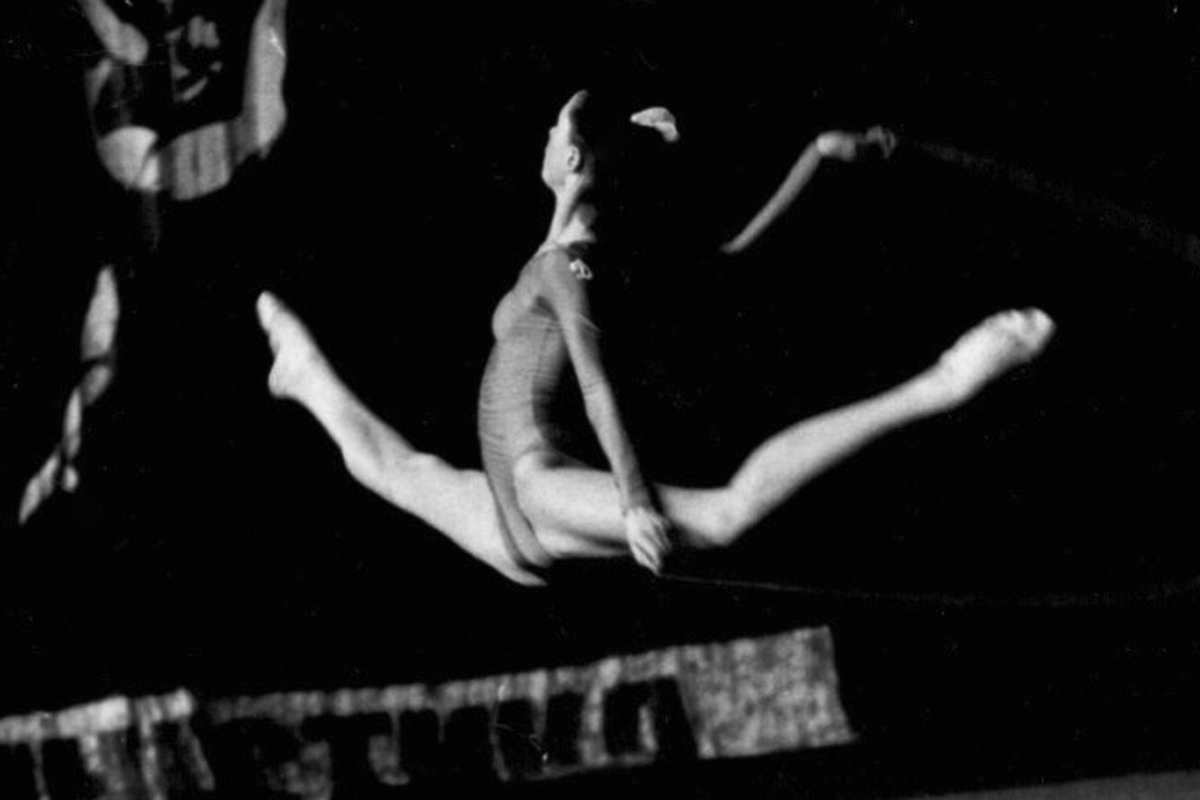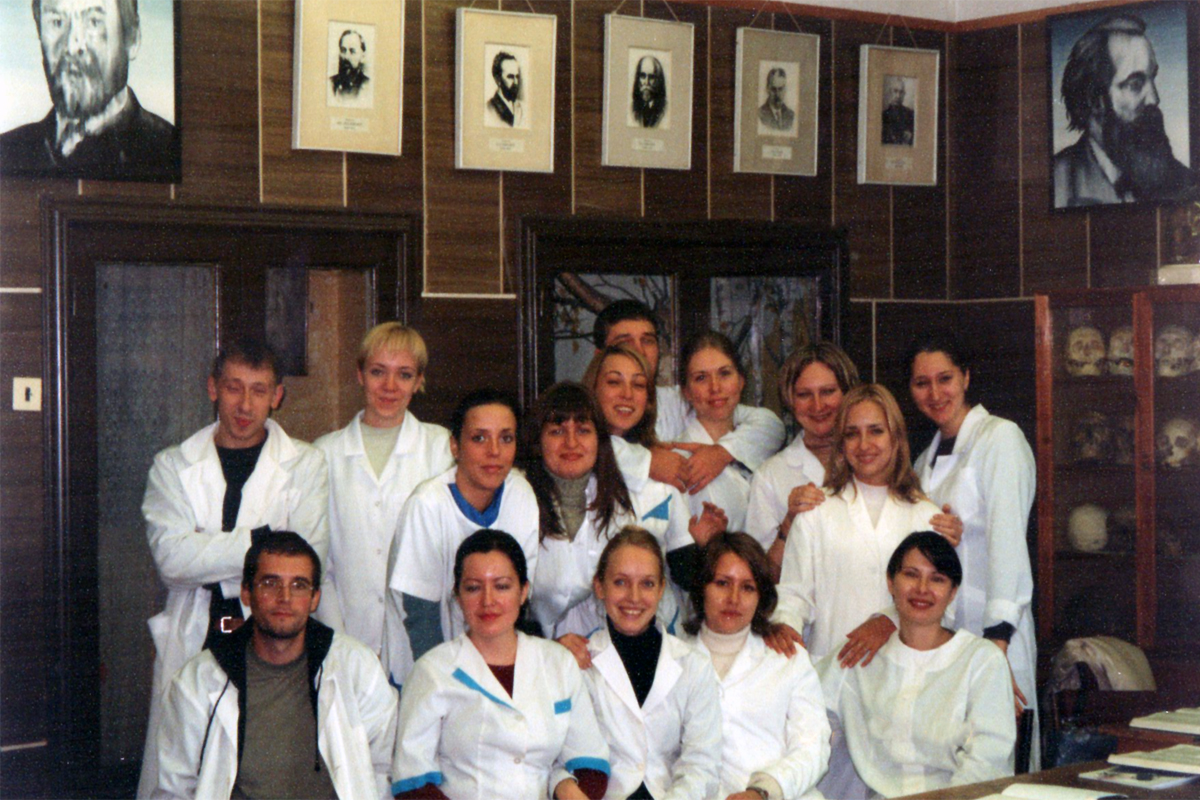 Olga (top row, third from the right) in forensics class, 5th year of medical school in Russia.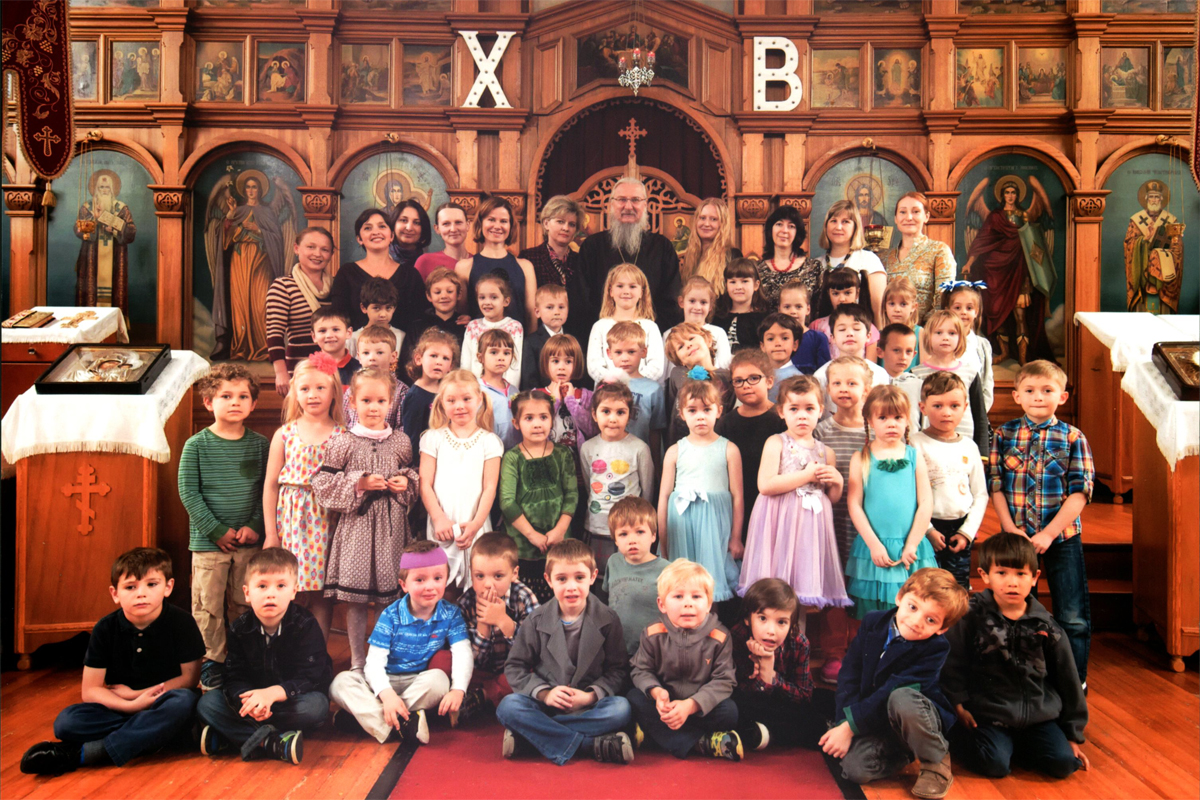 Olga (top row, 4th from the left) at St. Nicholas Russian Cathedral with students of St. John of Shanghai and San Francisco Parochial School.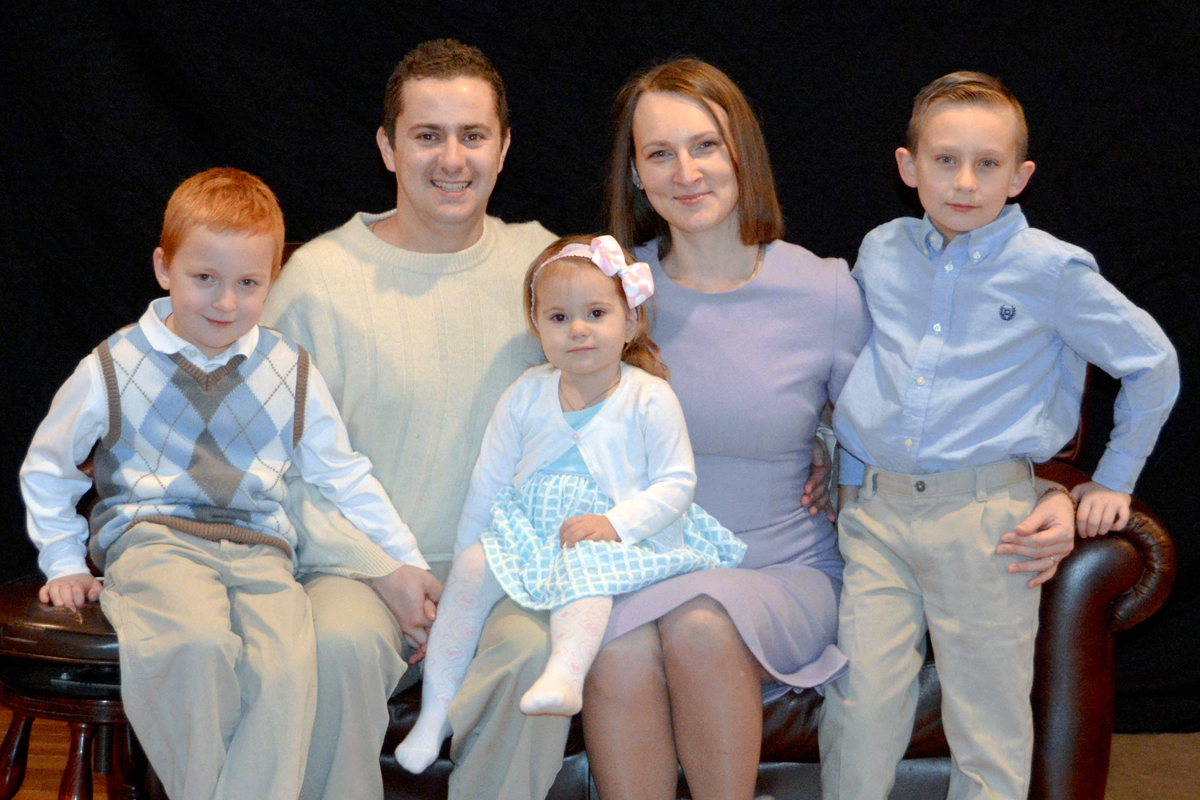 Olga, her husband Paul, with Nicholas-6, Lizzy-2 and son Alexander-8.
After six years of study she graduated at age 22 and went on to do a postgraduate course in pharmacology.
"I just wanted to learn more about medicine, and I always loved pharmacology," she says.
That's when she met and fell in love with her American husband.
"I never met a man like my husband, who shared the same beliefs and was ready to be forever together. And at that point I thought, if I lose him, I will regret it my whole life. I always wanted to have a normal family without divorce."
Olga's husband-to-be, Paul Rios, had left the US at age 16 to play soccer in Brazil on a youth professional team. He then tried his sports career in Italy, before deciding on a more stable career direction back in America.
Of course, immigration to the US had a big impact on Olga's career credentials.
In Russia, Olga was in the midst of her postgraduate pharmacological course. "I did all the research for my dissertation, but I did not complete it in a sense of going through all committees, or writing it out fully," she explains. She was teaching students pharmacology and more, but there came to a point where she had to decide.
"You know, I'm 24, I meet my husband, fall in love, and think, 'I've done it here, I can do my career anywhere,' you know. Everyone warned me. No one back home agreed with what I was doing. But my mom didn't say anything against us. She's always very liberal, and said, 'You're happy, I'm happy'. But every other person told me not to do it, that I'm making a big mistake, and would never be able to achieve anything like this overseas. Which was true."
Olga and Paul got married in Italy, stayed there for a while, and then moved to be close to his parents in Oregon so he might begin studies at the Oregon Institute of Technology as a renewable energy engineer.
Once in the US, Olga worked at improving her English language skills and finding a job. She passed an exam for a pharmacy tech certificate, worked at a retail pharmacy for one year, then a weekend job at an in-patient pharmacy at a local hospital. She decided to go back to school and start again, from ground zero. At that point, Olga was thinking about pharmacist school, and started covering her prerequisites, mostly online. She took steps to transfer her Russian medical diploma, which was the full equivalent to MD.
Now living with her young family in the Marysville, Washington area, we pick up on Olga's story with her initial meeting with Dr. Phillip Smith.
"He is the one who actually directed me," she says. "I could attribute my career direction in America to him."
The first time Olga applied to MEDEX Northwest, it was the final day of the application period in 2016. "Well, I guess it was in June that I decided to apply and I had to pass all those tests and GRE and foreign proficiency test, TOEFL. So, I was waiting on my results."
She did not get a call for an interview from MEDEX.
Olga decided to apply again for the next incoming class cycle. "I was pregnant when then I got scheduled for the interview right on my due date. I had to reschedule it for the next interview session which was two weeks after I gave birth. It was really hard for me to leave my baby for the whole day. But I was so motivated that after that third day, post-delivery, I was ready. I was just ready to go and do it."
We often hear from current students how stressful the MEDEX group interview process was, and it was no different for Olga.
"I never thought that I would be selected," she says. "I was so sleep-deprived and tired, and all the candidates were so outstanding, I thought it just won't happen to me. I will never get in in this program."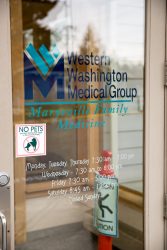 The interview was on a Thursday, and Olga came in to see Dr. Smith on the following Monday for a two-week checkup of the baby. That's when she received her acceptance call from the MEDEX office. "I had turned my phone off, and then came out to see the Seattle MEDEX number. I couldn't even believe it. And then I got a call back while I was driving home."
Olga had to stop her car for fear of having an accident. She wept.
"I had told everyone in my family that I would never get into this program, that you have to do something so extraordinary to get in."
We ask Olga why she believes that she was selected for MEDEX Seattle Class 50.
"I'm not sure," she replies. "I still don't know. I've heard there are lots of foreign medical graduates that are applying. In fact, they could fill the whole class with international medical graduates alone. I think that MEDEX really looks for diversity, and that is one of the points because I'm Russian."
We wonder how Olga manages PA school and a family that includes three children.
"A strong support system," she says without hesitation. "My mom retired from Russia and she babysits with the kids. She does everything at home, and we home-school the kids as well. We use the HomeLink program so we choose some classes." The family also attends a Russian school on Saturdays where Olga teaches as well. Family members on her husbands side are very supportive as well, and do what they can to help.
As a medical student back in Russia, Olga could devote 100% of her time to school. Right now, with her family, she's just aiming for balance.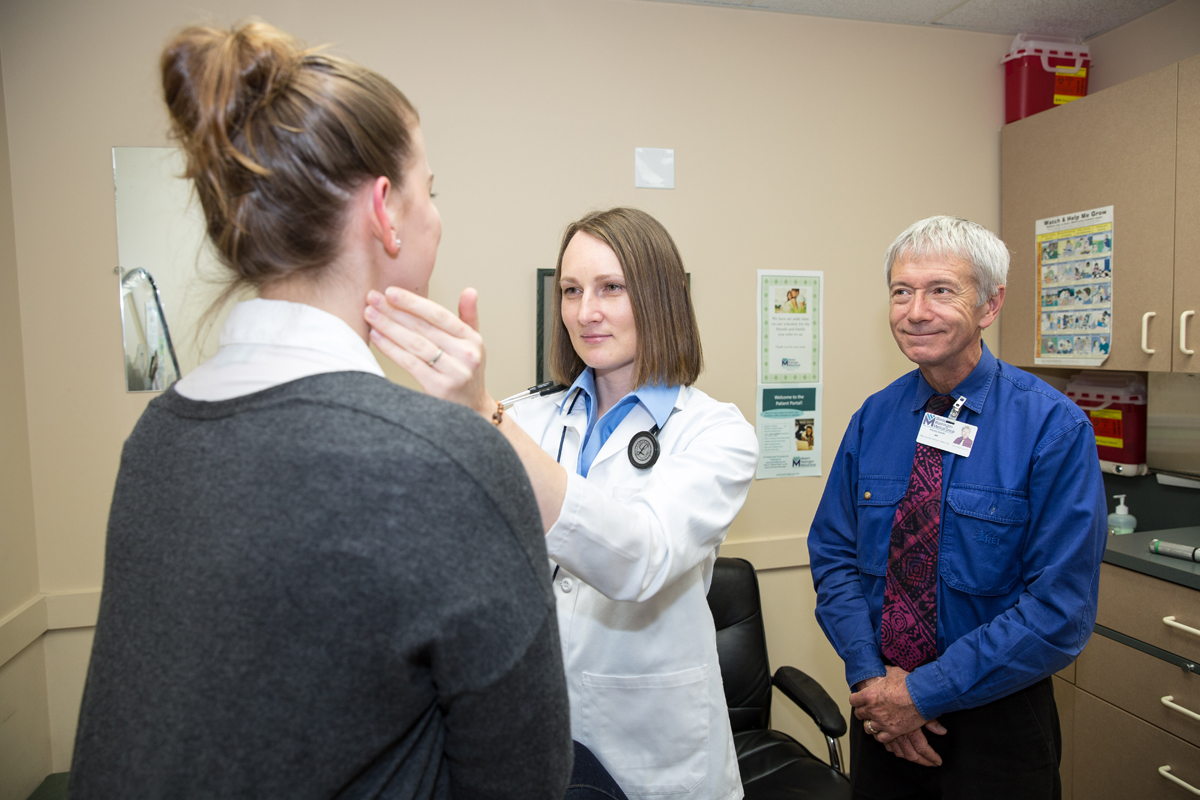 Olga brings Dr. Philip Smith in on the consult.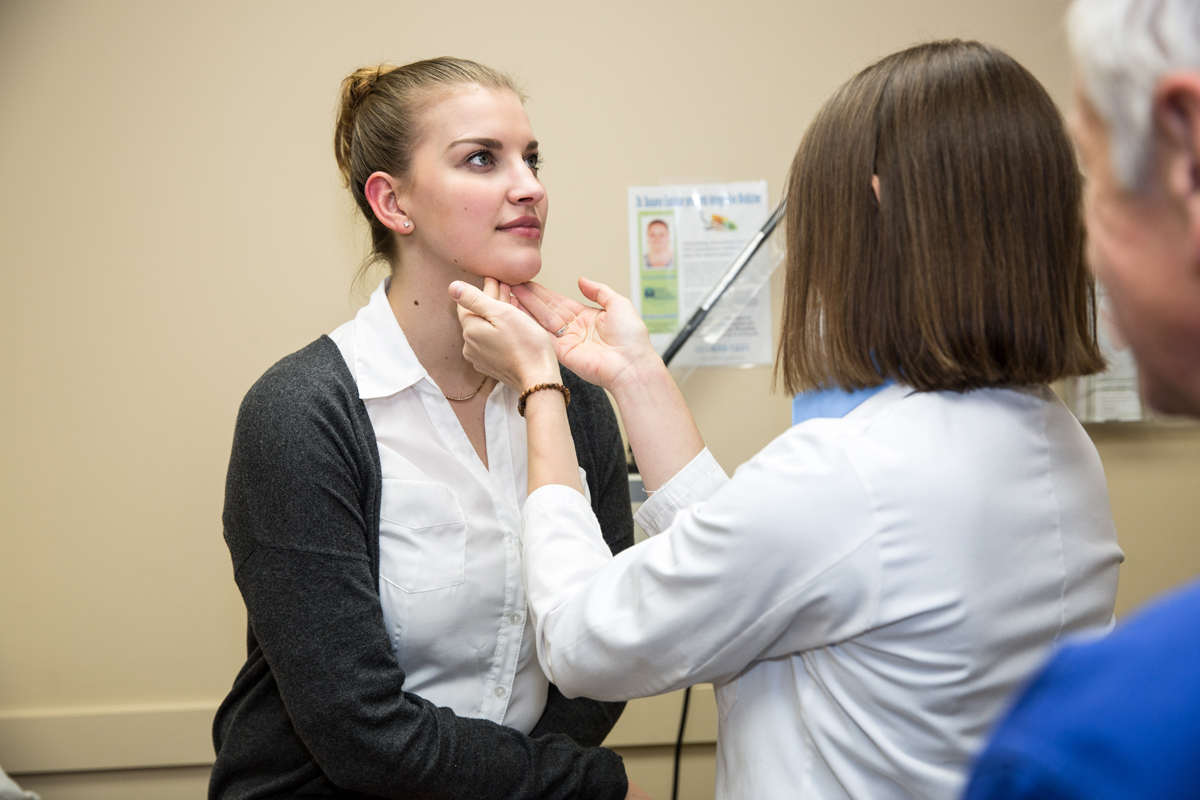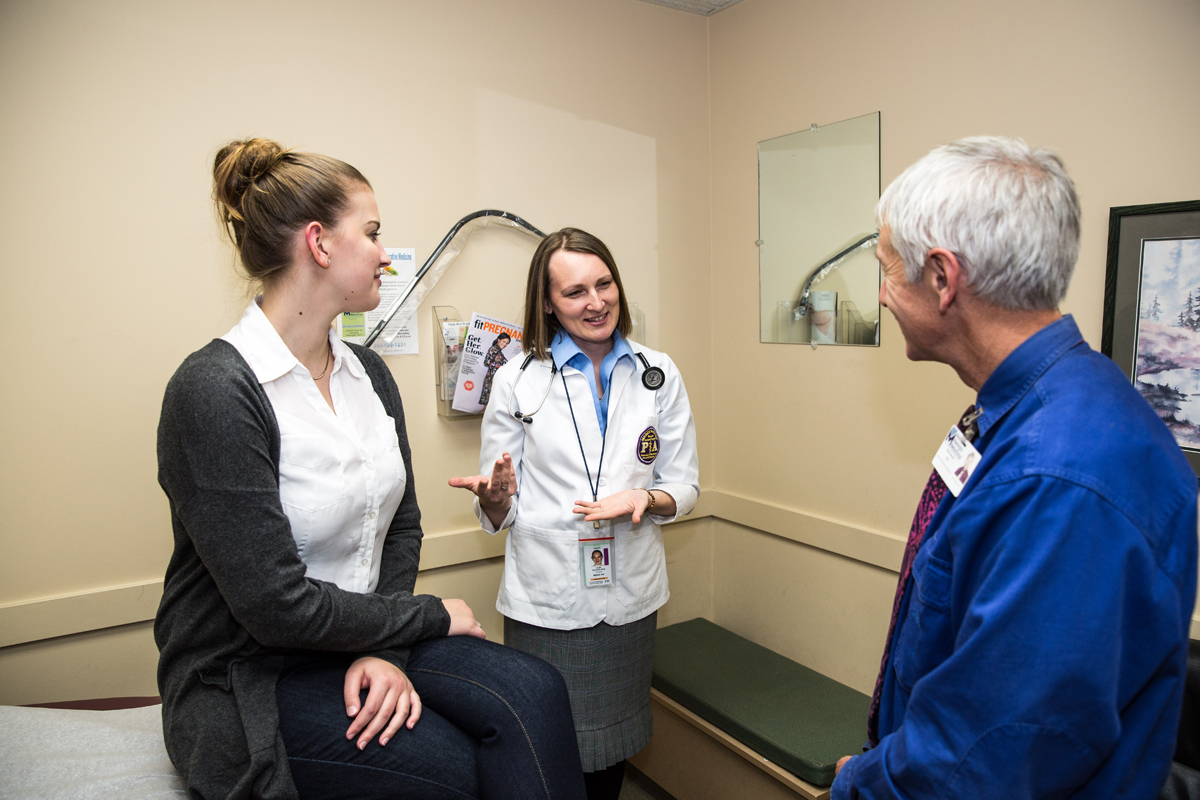 Olga reports her initial findings to Dr. Smith.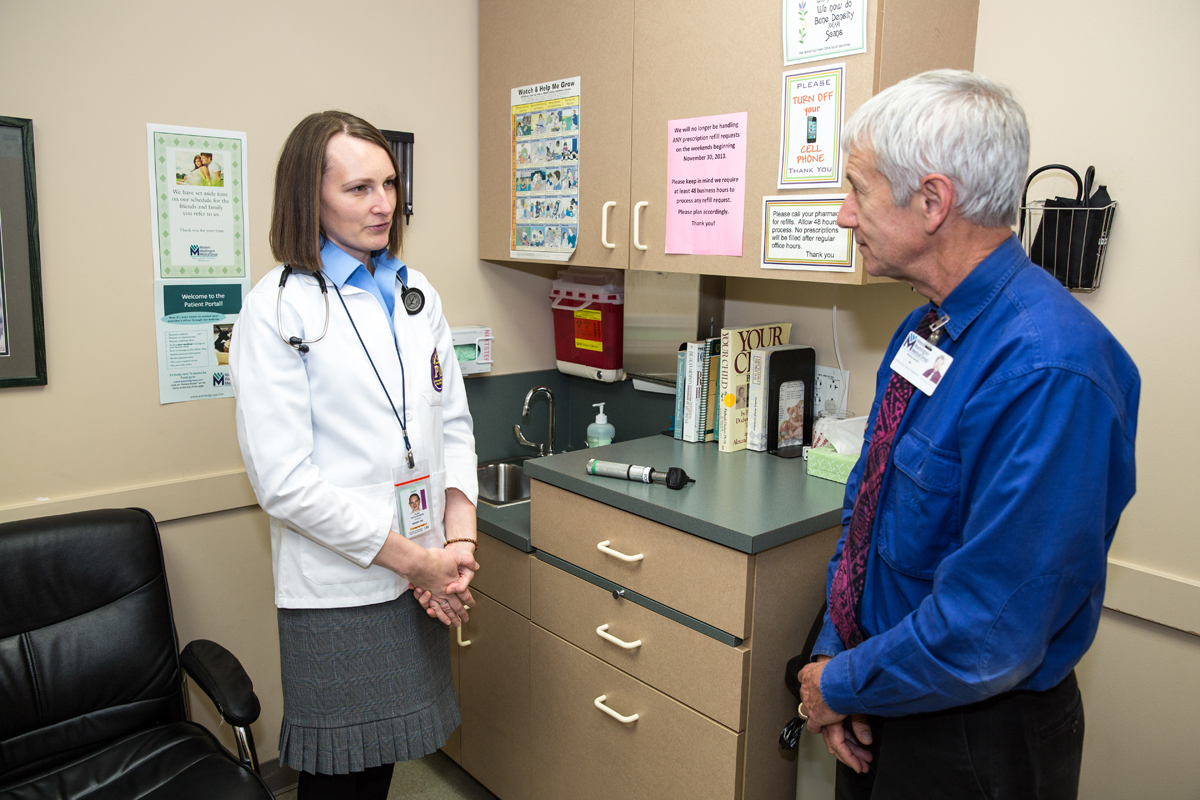 Privately, Olga and Dr. Smith discuss the patient's condition and determine the best course of treatment.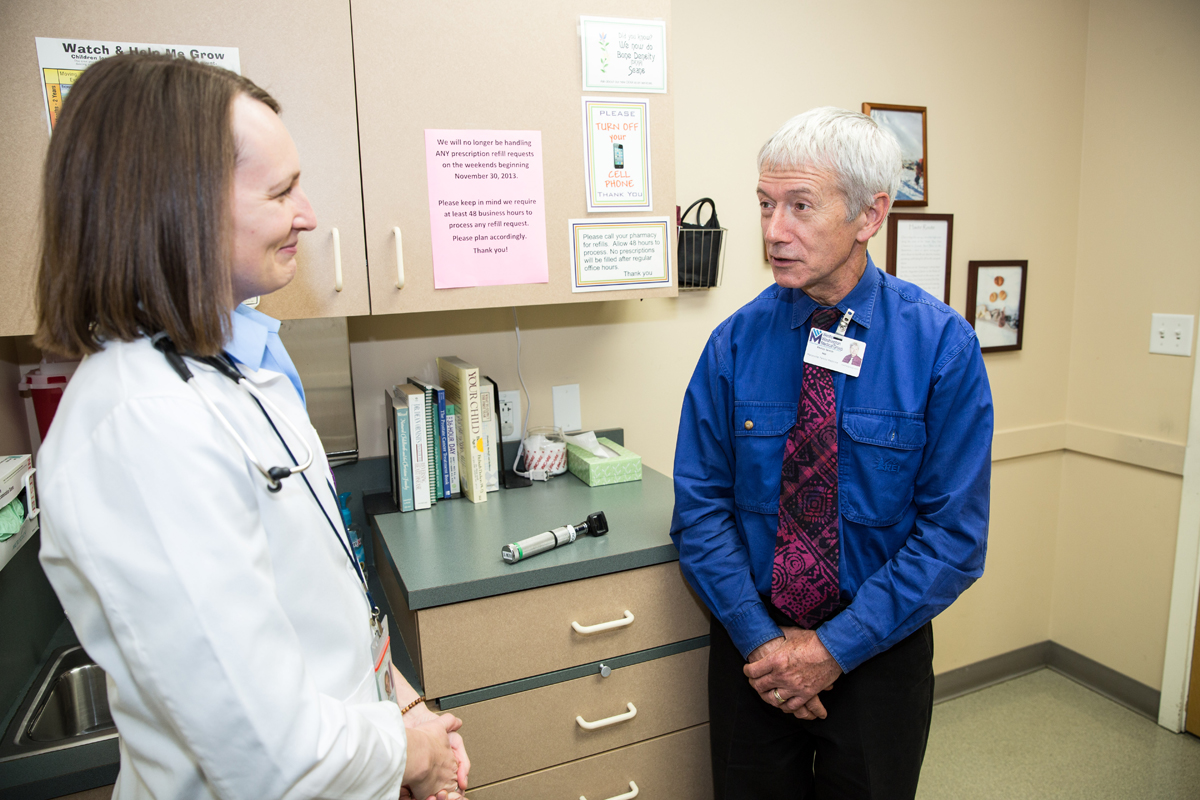 It was Dr. Philip Smith that recommended Olga to PA school.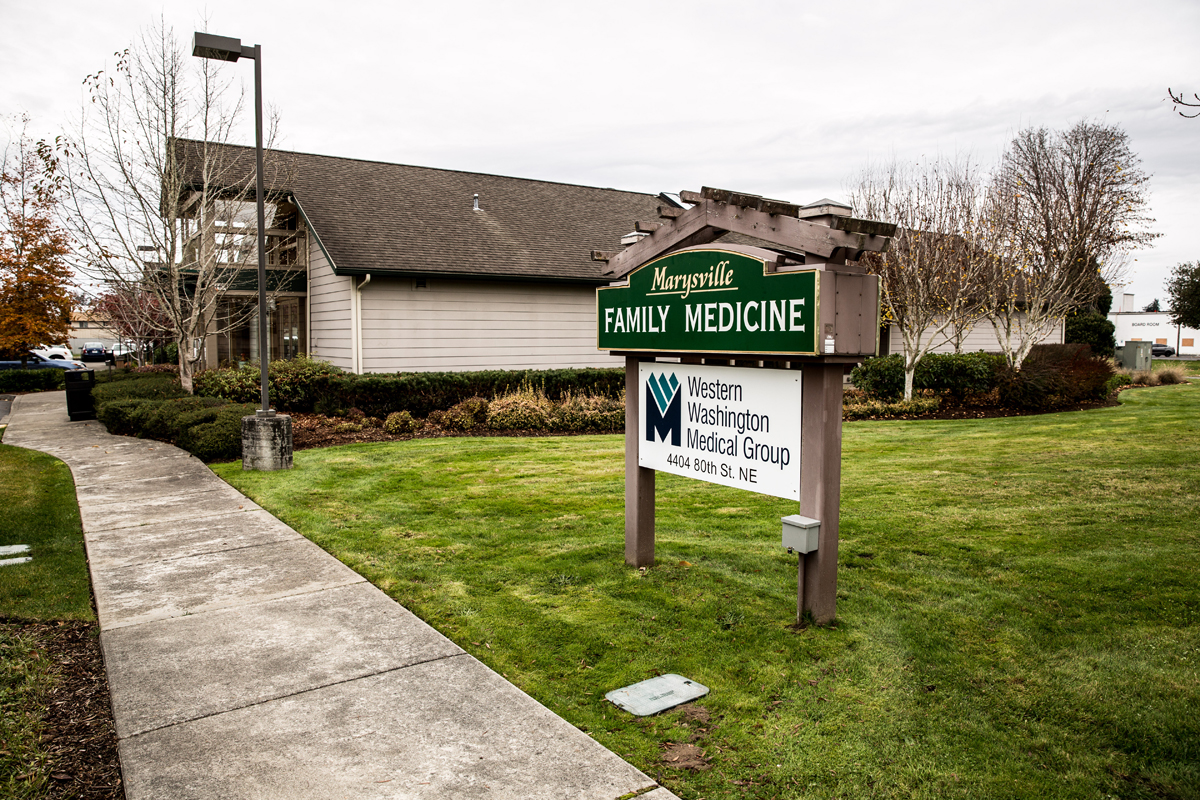 Now in her second and final year at MEDEX, Olga has cultivated lasting friendships within her cohort of class 50. "I think everyone in our class is a really great person, and everyone has their own story", she says. "We get along really well. People are really positive, which is great to be around. I'm really excited to see how everyone is going to do in the future."
At the time we caught up with Olga Pavlova-Rios, she was in her 4-month family medicine preceptorship at Marysville Family Medicine with Western Washington Medical Group. Ahead were six one-month rotations that would expose her to a range of specialties. Graduation is scheduled for August of 2018.
"This is only my first rotation so I'm really open to see what's out there, to go through all the rotations and find the best fit for me," Olga says. "That's the advice that we were given—be really careful with the first job, find a really good supervising physician, not to burn out in the profession, and learn as much as we can."
Olga remains indebted to Dr. Smith for all his efforts on her behalf. "He actually offered to have me on a rotation with him, which I gladly accepted because he is the best. As my preceptor, I understand how big of a burden it is on him because he spends a lot of time with me trying to explain everything. Like during every single lunch break, and at the end of the day, he always asks, 'Is there anything else we need to discuss? Do you have any other questions?' He spends a lot of time with me."
Like Dr. Smith, we believe it's time well spent.