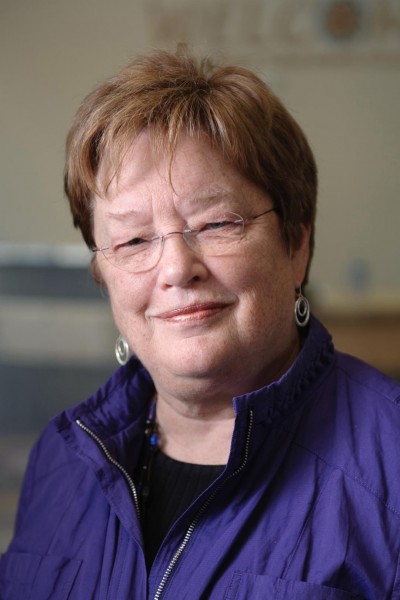 Greetings—This is an informal announcement to let you know about some upcoming changes in my career/life. After 29 years as the leader of the MEDEX Program, I've decided to "step down" as of May 1, 2014. As you can imagine, this is a huge, "difficult", but also "positive" decision.
I will remain on at MEDEX– in the Department of Family Medicine– as "Professor and Senior Advisor on Advocacy, Health Care Policy and Global Development." In the past six months I've been talking with Dr. Tom Norris, the Department Chair about my "next steps." His advice has been that we should change my job so that I am doing, as he says, "what only you can do in the world." My decision comes largely out of these conversations. My family is also looking forward to having more time to spend with me since I'll be released from the high stress job of managing the program, budgets and people.
My new role will include advocacy for the PA profession at the local, national and international level. I plan to spend a significant amount of time writing about PA educational issues/concerns and PA history. I will continue to be available to PA programs and PA educators as a mentor, lecturer and consultant. I will remain active within the UW School of Medicine and its regional WWAMI Medical Education Program to promote health care access in our five state region. I will also continue to work with the NCCPA as their Director of International Relations, and will also continue to serve—along with Reggie Carter—as Historian for the PA History Society. As always, I am very interested in issues and opportunities for collaboration across PA programs.
With respect to all of you—as MEDEX graduates—I will continue to be available to you to advise on employment and professional issues. I will also be available to provide references and recommendations. Most of all I look forward to continue to hear from each of you about your lives and your families. The best way to reach me will be by email at rballweg@uw.edu
There will be a national search for a replacement. While I obviously won't be a part of this search, it's reasonable to assume that the Search Committee, led by Dr. Mark Beard, the Director of the Family Medicine will be looking for an experienced PA educator, with a national reputation as a visionary leader in education, policy and scholarly work. A strong fit with the MEDEX Mission will be critical.
In the meantime, Dr. Linda Vorvick—a Family Physician who is one of the MEDEX Medical Directors—will serve as interim Section Chief and Leader of the MEDEX Section in the Department of Family Medicine. Terry Scott will continue as the Program Director.
Overall, I want you to know how much I value the relationships and friendships that I have with so many of you. I look forward to continuing these and building others.
There has always been so much that I've been interested in and haven't had time to do. It will be fun to see what happens.
Thank you all for your support and encouragement.