| Campus | Degree | Students |
| --- | --- | --- |
| Seattle | MCHS | 40-50 |
| Spokane | B/MCHS | 25-35 |
| Anchorage | BCHS | 20-25 |
| Tacoma | BCHS | 25-30 |
MEDEX Northwest currently operates four classroom sites as a strategy to better serve potential students throughout the five-state northwest service region, and ultimately, to best serve the patients in our communities. Clinical-phase training takes place throughout the service region.
Classroom (didactic) sites that offer the undergraduate option are Tacoma, WA, Anchorage, AK, and Spokane, WA. Students may earn a bachelor's degree at the completion of PA training in these locations. Sites that offer the graduate option are Seattle, WA and Spokane, WA. Students enter with a bachelor's degree, and earn a master's degree at the completion of PA training. Please see Degrees Offered for further explanation.
The Seattle location, housed in the University of Washington School of Medicine, is the home base of MEDEX Northwest. Please explore the different site options below.

Seattle is the founding site for MEDEX Northwest. Along with Spokane, it is one of two campuses offering the master's option. As part of the University of Washington School of Medicine, we share classroom facilities with other teaching schools within UW Medicine. Seattle is a city of water and hills, which accounts for the panoramic views of freshwater lakes, the saltwater Puget Sound and two neighboring mountain ranges. Seattle has a reputation for rainfall, but actually receives less annual rain than New York or Boston. At the core, it is an active and artistic town with residents having easy access to running trails, bicycle paths and verdant city parks in addition to great food, live music, museums, and events celebrating the arts. Seattle is a great place to balance your studies with recreation and social activities.
Seattle Is
Metropolitan

the greater Seattle area is the 15th largest metropolis in the nation

Diverse

sizable communities of people from all over the world live, work and play side by side

A cultural hub for art, music, theater and food

award-winning fine dining to food trucks
performing acts and concerts from around the world
the largest theater-going population in the nation supports a lively regional theater community

Active

close to skiing, hiking, biking, sailing, boating

A technology hub for the nation

home of Microsoft and Amazon

Highly-educated

more than half of Seattleites over the age of 25 hold a bachelor's degree or higher
ranks high among the most well-read cities in the US

Made up of distinct small neighborhoods that contribute to a small town feel
Pedestrian and bicycle friendly

Seattle has miles of walking trails and a 450-mile bikeway network
Seattle Has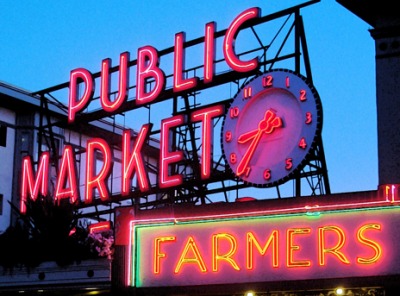 Mild climate: rarely below freezing in the winter or humid in the summer (four full seasons stay within a comfortable range)
Water everywhere: Puget Sound, Lake Washington, Lake Union and waterways border and cut through and across the city
Mountains everywhere: Mt. Rainier graces the horizon, Cascades to the east, Olympics to the west
Vibrant downtown waterfront offering recreation, restaurants, an aquarium and the historic Pike Place Market
Outstanding parks and green spaces
Public celebrations such as Fremont Solstice Parade (June), 4th of July fireworks (July), SeaFair (August) and Bumbershoot Arts Festival (September)
Lots of public art
Outstanding public transportation services: bus, light rail, train, the country's largest ferry system
Coffee shops on nearly every corner
Several professional sports teams including baseball, football, soccer, women's basketball
Wide variety of live music, arts shows, theatre, literary events
Seattle Is Close To
Tacoma (34 miles)
Snoqualmie Pass Ski area (52 miles)
Bellingham, WA, and Western Washington University (90 miles)
Ellensburg (107 miles)
Mount Rainier (116 miles)
Yakima (142 miles)
Olympic National Park (83 miles)
Vancouver, BC, Canada (141 miles)
Mount Baker National Forest (105 miles)
Portland, OR (174 miles)
Mount St. Helens (185 miles)
About Seattle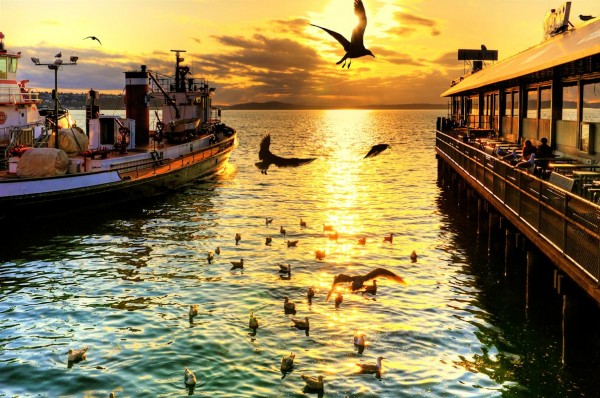 Seattle is the founding site of MEDEX and the home of MEDEX operations.
Seattle hosts the largest MEDEX class with 40 to 50 seats accepted annually.
UW Medicine ranks as the #1 Public Academic Medical Center in the US.
UW Medicine is rated as #1 in family medicine specifically and #2 in primary care in general.
MEDEX students share the same classroom building with other UW health professions and research.
Seattle hosts a sizable network of neighborhood health clinics.

Opportunities exist for working with an underserved urban population.
The Spokane site for MEDEX Northwest is one of two campuses in Washington offering the master's option. As of 2013, Spokane is now a hybrid site, and also offers the bachelor's degree option.
It is co-located on the Riverpoint Campus with Washington State University, Eastern Washington University and the WWAMI Medical-Dental student program.  Developed in the mid-1980s, the campus is the center for biomedical education and research for the region including eastern Washington and northern Idaho, and has more than a dozen health professions programs represented, providing a rich environment for interprofessional opportunities.
Spokane Is
Family friendly

many choices for childcare, child activities and fun neighborhoods

Hub of the surrounding region

Spokane is the shopping, banking, commercial center for the "Inland Empire"

eastern WA, north Idaho, western MT and the lower part of British Columbia and Alberta, Canada

The 2nd-largest city in Washington State

Spokane's population is over 200,000
the county's population is 475,600

Sunny skies more than 300 days per year

MUCH less rainy than Seattle!

Active nightlife

many breweries, vineyards and tasting rooms, live music, outdoor dining, with First Friday events every month

Vibrant art community

big and small theaters, the Northwest Museum of Arts and Culture, Best of Broadway series

Host to many independent restaurants
Spokane is an outdoor enthusiast's dream

boating, skiing, camping, canoeing, kayaking, white-water rafting, hiking, trail walks, and lots more
Spokane Is Not
Spokane is different than Seattle, and offers a more affordable lifestyle
Spokane–Coeur d'Alene is not a rural setting but we are close to remote areas
Spokane is less congested, with 15 minute "rush hour" traffic
Spokane Has
A beautiful downtown along the Spokane River
Lots of restaurants, arts and music events, shopping, unique shops, activities
Big events like Bloomsday and Hoopfest; participate in the competitions or become one of the medical volunteers!
University District that includes WSU, EWU, Gonzaga University, Whitworth University and the UW WWAMI and MEDEX program
Incredible number of lakes and rivers for boating, fishing, swimming
Multiple on-off trail opportunities for running, biking, hiking

Trail runs around Riverside State Park
Miles of trails around Bowl and Pitcher Park
Iller Creek Conservation Area with a hilly 6 mile loop
Centennial trail from Idaho, through Spokane to Nine Mile Falls
Spokane Is Close To
Five mountain ski resorts (50 to 100 miles)
Coeur d'Alene, Idaho and one of the most beautiful lakes in the region (30 miles)
Canada (126 miles)
Yakima (203 miles)
Ellensburg (172 miles)
NE Oregon (170 miles)
Seattle (280 miles)
About Spokane
This is a great learning environment.
We have affordable housing and parking.
The Spokane campus was initiated in 1997.
We have a smaller classroom size (average size 25), encouraging close interaction with faculty.
Classes are held on the Riverpoint Campus.
Campus provides students with many opportunities for interaction with medical, pharmacy, dental and other allied health professions students.
We have three full-time faculty and one support person.
Many community faculty participate during the year in teaching and precepting.
MEDEX students are active in multiple interdisciplinary and community activities: volunteering at House of Charity Clinic, Bloomsday Road Race medical teams, patient simulation workshops, etc.
The MEDEX Anchorage site opened in 2009.  The new state-of-the-art Health Sciences Building at the University of Alaska Anchorage is home to a range of health science education including PAs, the WWAMI medical school program and the UAA School of Nursing.  Anchorage is proud of its frontier heritage, and also boasts the range of cultural venues expected in a major urban setting.  Outside the Anchorage area, Alaska consists of many small villages not connected by roads. "Bush" Alaska is made up of cultures and environments that vary greatly across the state, from seaside fishing communities in Southeast Alaska to villages on the magnificent tundra of the Arctic Slope and Yukon-Kuskokwim Valley.  Our village communities are in some of the most remote locations in the world, and access may only be available by small aircraft, boats, or snowmobiles.
Anchorage Is
Full of contrasts

Alaska is the largest state in the nation, but has one of the smallest populations of any state.
Alaska has frozen desert tundra and also is part of the rain forest.

Diverse

About half of the population of Alaska lives in Anchorage, a modern, culturally diverse city with differing lifestyles and independent spirits.
We have seven indigenous tribes speaking 19 languages and smaller ethnic groups such as the Russian Old Believers, Somali, Hmong and others.

Creative

Anchorage is home to artists, musicians and adventurers.
Anchorage has world-class museums, a symphony orchestra and outstanding native cultural heritage exhibitions.  (People may wear Carharts to the symphony.)
Anchoragites eat out; if you're not at the restaurant by 6, you'll have to wait.

Long winter nights and longer summer days

The Anchorage winter solstice night on December 22 lasts 18 hours and 33 minutes.
The summer solstice day provides 22 hours of functional daylight.
Anchorage Is Not
Rushed

People are accustomed to "Alaska time", where everything moves at a leisurely pace.

Inexpensive

Living in Anchorage is expensive because everything must be shipped in.
Anchorage Has
Two universities: the University of Alaska Anchorage and Alaska Pacific University
A military community: Joint Base Elmendorf-Richardson (JBER), adjacent to Anchorage
Water and mountains

Anchorage is nestled between the Pacific Ocean and the foothills of the Chugach Mountain Range.

Recreational activities

The beautiful wilderness offers hunting and fishing, hiking, skiing, kayaking and more, although we have to share this space with the moose.
During winter, more than 100 miles of groomed ski trails in the municipality allow in-town cross country skiing.

Four distinct seasons—summer, fall, winter and breakup.

Breakup occurs as winter ends, when the ice melts, allowing river transportation to some remote areas.
In the summer you can drive the 980 miles from Seward in the south to Prudhoe Bay in the north.

A good road system

Despite winter snow, it's easy to get around by car because Anchorage is flat.
Anchorage has a reliable public transportation system.

Anchorage is home to 3 large hospitals, including the 150-bed Alaska Native Medical Center

ANMC provides free medical services to anyone of Native Alaskan heritage.
The hospital operates the innovative Traditional Healing Clinic within a western medical facility.

Northern Lights

The colorful Aurora Borealis is in effect all year, but is most visible in March and September, with clear skies and mild weather.
Anchorage Is Close To
Chugach State Park (just outside the city limits)
Denali National Park and Mount McKinley (7 ½ hours by train)
Fairbanks (360 miles)
Whitehorse in the Canadian Yukon (700 miles)
Russia (700 miles)
Juneau (850 miles)
Prudhoe Bay (980 miles)
Vancouver BC (2,200 miles)
Seattle WA (1,218 nautical miles)
Honolulu HI (2,800 air miles)
About Anchorage
Several Anchorage faculty members attended MEDEX for PA training.
The faculty have lived and worked in various parts of Alaska including bush, city and villages.
Anchorage students begin their training in Seattle, where they join the rest of their cohort from all sites for the opening summer session. Then it's off to Anchorage.
Second-year students may be assigned to remote sites for their clinical rotations.
The Anchorage site seeks to train PAs who will serve the communities of Alaska.
Tacoma is the blue-collar contrast to Seattle's white collar, high tech image.  As the old polluting industries that made up Tacoma's former economic base have faded or cleaned up their operations, what has emerged is a very livable, medium-sized city on Puget Sound with many of the same attractions that make Seattle so desirable – minus the traffic congestion and the high cost of housing.  Tacoma has hills, water and mountain views, a revitalized downtown, lots of diversity, a thriving cultural scene, and proximity to outdoor activities.  If you prefer an urban lifestyle, are willing to put up with the rainy winters in return for the gorgeous summers, and think it would be cool to take a streetcar to class on a campus full of remodeled early 20th-century brick warehouses … Tacoma is for you!
Tacoma Is
Friendly

People will speak to you warmly.

Patriotic

Military bases are an essential part of the Tacoma community, with a substantial veteran population.
Military bases are open to the general public on July 4th, including an air show.

Outdoor activity friendly

Visit Point Defiance Park for hiking trails, running trails, indoor go-carts.
Visit the Ruston Way waterfront for walking, biking, roller-skating.

Family-friendly

Progressive school district that has built innovative relations with local businesses within the metropolitan Tacoma community

Tacoma has great food:

3 farmers markets throughout Tacoma during the summer months
Multi-ethnic restaurants lining Pacific Avenue, 38th St., and S. Tacoma Way
Friendly nightclubs, taverns and bars featuring music and dancing

Tacoma has unique venues:

Wine bars, art shops and piano bars along 6th Avenue
Restaurants, coffee shops, high-end markets and upscale specialty stores
Tacoma Is Not
Rushed

Tacoma residents walk to their destinations, do not race.
It's a more relaxed population than neighboring Seattle.

Crowded

Congestion is not a regular part of Tacoma living.

Expensive

The general cost of living in Tacoma is more affordable than neighboring Seattle.
Tacoma Has
Tacoma and the surrounding metropolitan area has over 200,000 in population, but feels manageable— neither too big nor too small.
Natural beauty:

Outstanding views of Mount Rainier and the Olympic Peninsula mountain range

Public transportation

Take the Tacoma Link Light Rail to the UWT Campus.

Identity

Tacoma has preserved many notable historic buildings.

Four museums:

The Museum of Glass, The Tacoma Art Museum, The Washington State History Museum, LeMay Car Museum housing over 350 historic vehicles

Lots of parks and entertainment centers:

Point Defiance Park with its Zoo and Aquarium
A lively Waterfront Park with nearby restaurants and taverns
Tacoma Dome for major concerts and sporting events
Historic Pantages Theater with live theatrical and cultural events

Family-oriented activities

Boys & Girls Clubs with great afterschool programs
Lots of places of worship across all faith communities
Tacoma Is Close To
Mount Rainier National Park (60 miles)
Seattle (34 miles)
The Olympic Peninsula & National Park (106 miles)
Columbia River Gorge (200 miles)
Vancouver, British Columbia, Canada (175 miles)
About Tacoma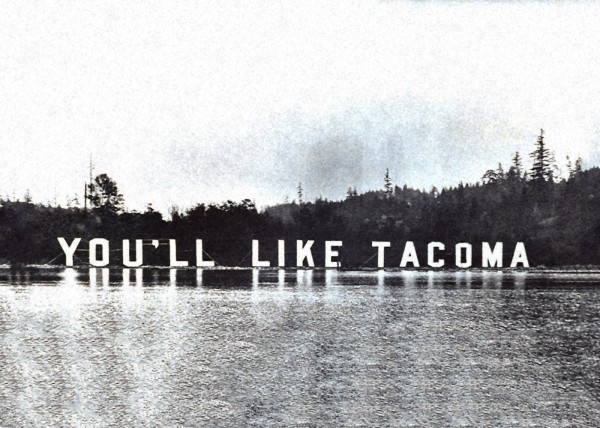 Your smaller class size will make the faculty more accessible.
MEDEX Tacoma makes an active effort to reach out to active duty military and veterans.
More than half of the first Tacoma class beginning study in 2013 have military experience.
The Tacoma site is led by the MEDEX faculty member with the longest history at the MEDEX program.
The UW Tacoma campus feels like a small and vibrant college community, with all the resources at hand to help you in your success in PA school.