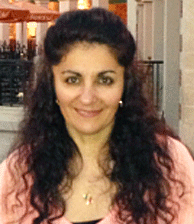 Researcher, Mitochondria and Metabolism Center
Assistant Professor, Anesthesiology and Pain Medicine
Research Interests
G Protein-Coupled Receptors (GPCRs) and functional studies of alpha1-adrenergic receptors (α1AR) and their genetic variants.
My research interests and expertise are in molecular and cellular mechanisms and signal transduction pathways controlling regulation of cellular function in health and various pathological conditions including hypertension and heart failure. For the last several years we study naturally occurring human SNPs in α1aAR in normal individuals and hypertensive patients and discovered unique signaling pathways triggered by a representative α1aAR SNPs located in the 3rd loop of the receptor. Discovery of previously unknown phenotypic transition of cardiomyoblasts to fibroblast-like cells may represent potentially novel mechanism underlying development of some forms of resistant hypertension, myocardial fibrosis, and arrhythmias in heart failure disorders. It is the combined effect of the alpha1a-adrenergic receptor genetic variant expression in various cardiovascular cell types including cardiomyocytes, fibroblasts and smooth muscle cells that appears to induce the aberrant phenotype. We elucidated mechanistic step-by-step signal transduction pathways, identified novel molecular interactions triggering development of these pathologic phenotypes and sought to identify several small molecules capable of blocking these aberrant interactions. Currently my lab is working on development of a novel human cellular model for functional studies of the α1aAR and its genetic variants in vitro and in vivo using innovative and powerful approach that combines the advantages of recently developed cutting edge human induced pluripotent stem cell (hiPSC) and CRISPR/Cas9 gene editing technologies to generate hiPSC-derived cardiomyocytes and smooth muscle cells with endogenously expressed α1aAR and its genetic variants. This unique cellular model is well suited for functional studies of human ARs and their genetic variants in vitro and in vivo for elucidation of their roles in health and development of cardiovascular disorders.
Molecular mechanisms triggered by stress hormone receptors (α1aAR) in health and disease
Functional studies of human α1aAR genetic variants in cardiovascular disorders
G-protein-coupled receptor (GPCR) signaling and extracellular matrix proteins
Gene editing, cell reprogramming and stem cell models of human cardiovascular diseases
Honors and Awards
1993 George Soros Foundation Prize for Outstanding Results in Basic Sciences
1999-2001National Research Scholarship Award (NRSA), NIH
2010 National Science Foundation Merit Grant
American Heart Association
American Society for Biochemistry and Molecular Biology
American Society of Matrix Biology
National Institutes of Health, R37 HL049103, (Sub-contract) "Subcellular distribution and regulation of alpha1a-adrenoceptors"
Selected Publications
Gradinaru I, Babaeva E, Schwinn DA, Oganesian A. Alpha1a-Adrenoceptor Genetic Variant Triggers Vascular Smooth Muscle Cell Hyperproliferation and Increased Contractility via EGFR Transactivation Pathway. PLoS One, 10(11):e0142787,2015.
Kleine-Brueggeney M, Gradinarua I, Babaeva E, Schwinn DA, Oganesian A. Alpha1a-adrenoceptor genetic variant induces cardiomyoblast-to-fibroblast-like cell transition via distinct signaling pathways. Cell Signalling, 26:1985-1997, 2014.
Schwinn DA, Kleine-Bruggeney M, Oganesian A. Genomic Medicine: Why Do "Similar" Patients Have Different Outcomes? http://www.iars.org/assets/1/7/2013_IARS_Review_Course_Lectures.pdf 33-37, 2013.
Oganesian A, Yarov-Yarovoy V, Parks W, Schwinn DA. Constitutive coupling of a naturally occurring human alpha1a-adrenergic receptor genetic variant to EGFR transactivation pathway.  Proc Natl Acad Sci108:19796-19801, 2011.
Caromile LA, Oganesian A, Coats SA, Seifert RA, Bowen-Pope DF. The neurosecretory vesicle protein phogrin functions as a phosphatidylinositol phosphatase to regulate insulin secretion. J Biol Chem 285:10487-10496, 2010.
Oganesian A, Armstrong LC, Migliorini MM, Strickland DK, Bornstein P. Thrombospondins use the VLDL receptor and a non-apoptotic pathway to inhibit cell division in microvascular endothelial cells. Mol Biol Cell18:563-71, 2008.
Oganesian A, Au S, Horst JA, Holzhausen LC, Macy AJ, Pace JM, Bornstein P. The NH2-terminal propeptide of type I procollagen acts intracellularly to modulate cell function.  J Biol Chem281:38507-18, 2008.
Oganesian A, Poot M, Daum G, Coats SA, Wright MB, Seifert RA, Bowen-Pope DF. Protein tyrosine phosphatase RQ is a phosphatidylinositol phosphatase that can regulate cell survival and proliferation. Proc Natl Acad Sci U S A100:7563-68, 2003.
Contact Information
Mitochondria and Metabolism Center
850 Republican St, Room N121
Seattle, WA  98109-8057
Phone: 206-685-7520
Fax: 206-616-4819
Email: anush@u.washington.edu