Cassie is originally from New York and received a B.S. in both Environmental Engineering and Applied Mathematics and Statistics from Clarkson University in Potsdam, NY. Prior to UW, Cassie participated in a project that supported sustainable management of the Great Lakes. This experience exposed Cassie to field work in hydrology and motivated her to continue research in environmental protection and management. Cassie spent a year with the U.S. Army Corps of Engineers at the Cold Regions Research and Engineering Laboratory (CRREL) in New Hampshire where she learned about careers in snow science and knew it was for her.
Deciding to study snow for her graduate studies, Cassie joined the Mountain Hydrology Research Group in 2018. Her research focuses on observing and modeling forest-snow processes. Cassie completed her M.S. in Civil Engineering with the research group in 2020 where she contributed to a citizen science project called Snow Spotter with over 8,000 volunteers. She is now working towards her Ph.D.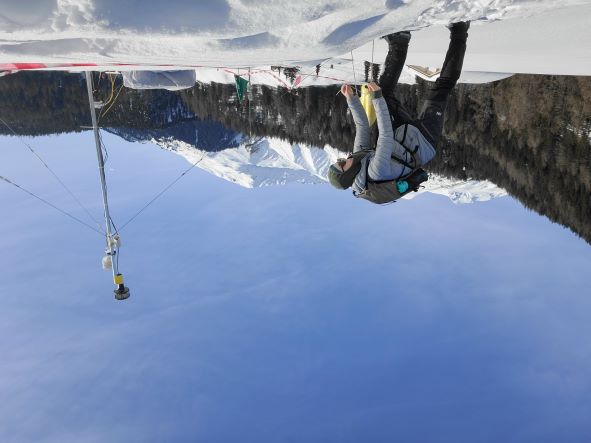 Cassie was awarded the Valle Scandinavian Exchange Fellowship where she will continue her forest-snow interception research at the University of Oslo (UiO) for 1 year before she returns to the states to complete her Ph.D. Cassie was awarded a NCALM Seed Grant to have the first ever snow-on lidar flown over the Eastern Cascades in Washington. She plans to use this data to help improve our understanding of how forest management practices impact snow retention.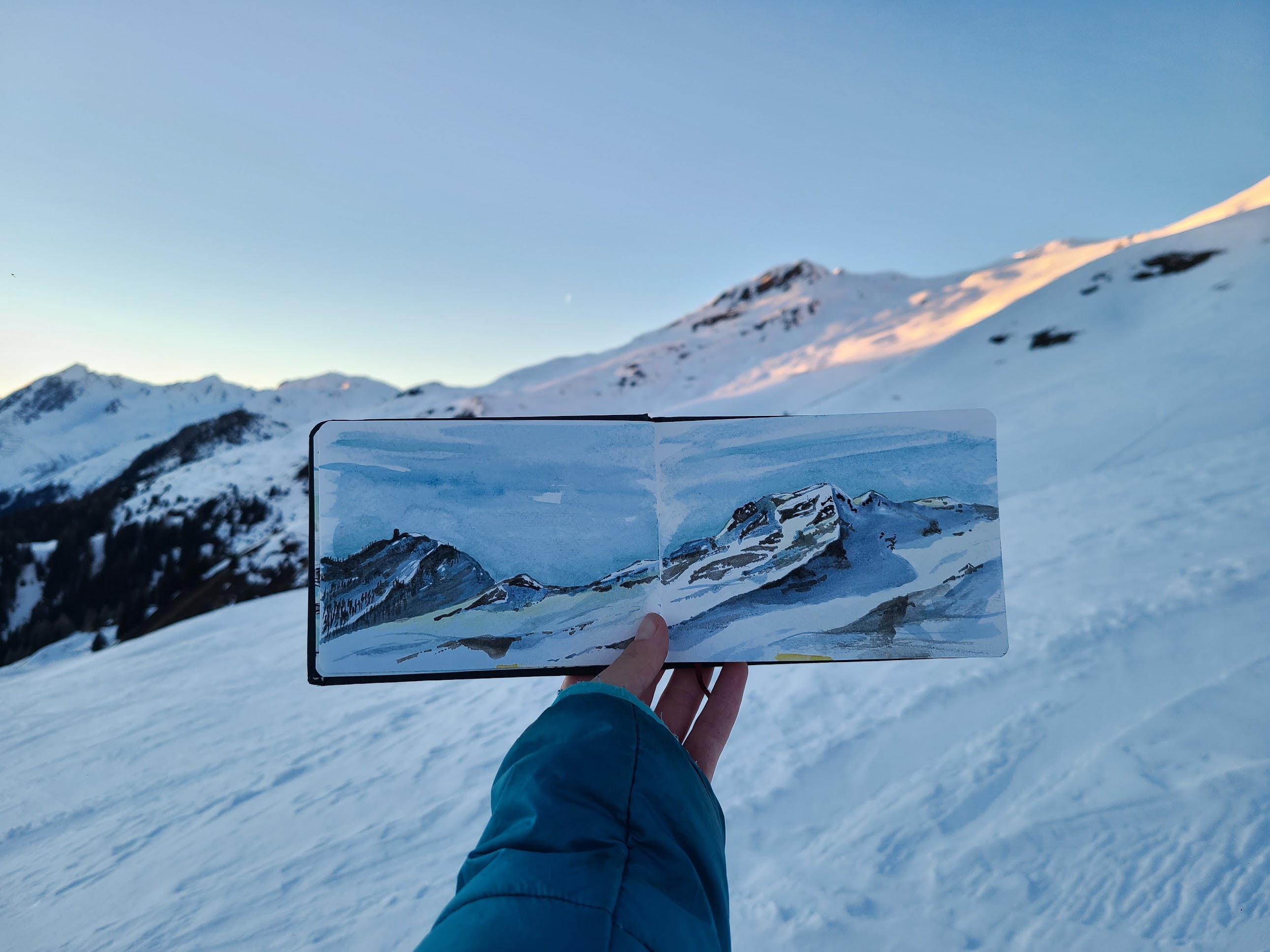 When she's not studying snow, you can find Cassie walking barefoot on moss, swimming in cold water, and petting other people's dogs. Cassie is a watercolor artist who enjoys plein-air painting snowy landscapes. She loves the challenge and creative freedom that painting outdoors provides, and finds peace in artistic exploration through mindful observation.