Andrej Arsovski, Visiting Scientist
arsovski at uw.edu
206 543 4845

Andrej did his doctoral work at McGill University in Montreal with Tamar a Western, identifying novel genes involved in the synthesis and modification of cell wall components using cells in the Arabidopsis seed coat. In his postdoctoral studies, he investigated regulatory DNA in Arabidopsis, the evolution of gene regulatory networks, engineering approaches to improving the Pawpaw fruit, and virus resistance in peach and soybean. Currently, he is spearheading the Nemhauser Lab's effort to understand the molecular mechanisms underlying resource allocation in Brassica rapa. Outside of the lab, Andrej enjoys playing with his kids, skiing, playing hockey, and watching as many movies as possible.
Román Ramos Baez, Graduate Student
rramosb at uw.edu
206 543 4845

Román is a graduate student in the Biology program. He received his B.S. in genetics and plant biology from UC Berkeley where they worked in the PBS3 node of the salicylic acid innate immune response. His curiosity surrounding phytohormone-induced complex traits has led them to his current project, which centers on the evolution of auxin receptors. In his free time, he enjoys cooking for friends, watching gaming content on Youtube, and creating drag costumes and makeup looks.
Hardik Gala, Postdoctoral Fellow
hpgala at uw.edu
206 543 4845

Hardik joined the lab in March 2017 and is interested in understanding signaling events that confer cellular competency during developmental processes. For his doctoral work, he studied RNApol2 pausing mechanisms that control cellular quiescent cells in mouse skeletal muscle system (with Prof. Jyotsna Dhawan at CSIR-Centre for Cellular and Molecular Biology in India). He then pursued a short postdoc with Prof. Imran Siddiqi (also at CCMB), analyzing expression and DNA binding studies of meiotic-specific genes to gain insight into meiotic transition. Other than enjoying science, he likes traveling, playing board games and leisure cooking.
Morgan Hamm, Volunteer
morganohamm at gmail.com
206 543 4845

Morgan received a BS in mechanical engineering from UW in 2012 and has been working in the medical device industry. He has come back to UW to explore interests in biology as well as data science, and is contributing to software tools used to analyze natural variation in the Arabidopsis genome. In his free time he enjoys reading, hiking, and a variety of hobbies from flying RC planes to making coffee tables.
Lauren Houston, Undergraduate Intern
lahoust at uw.edu
206 543 4845

Lauren is pursuing bachelor's degrees in General Biology and Japanese. In the Nemhauser lab she is helping to characterize molecular mechanisms of resource allocation and seed development in Brassica rapa. Her favorite protein is Phytochrome B. Outside of lab the lab, Lauren can be found studying, practicing taekwondo, playing D&D with friends, and encouraging her long-suffering garden along.
Arjun Khakhar, Graduate Student
arjunkhakhar at gmail.com
206 543 4845

Arjun is an honorary member of the Nemhauser Lab. He is a graduate student in the Bioengineering department at the University of Washington, jointly advised by Prof. Eric Klavins and Prof. Georg Seelig. He has a background in microbial synthetic biology with previous experience in metabolic engineering, protein engineering using directed evolution and synthetic signal transduction systems. He is currently working on engineering organism level behaviors, specifically how plants interpret and respond to internal and external signals, with the end goal of designing more productive crops.
Amy Lanctot, Graduate Student
alanctot at uw.edu
206 543 4845

Amy is a graduate student in the Molecular and Cellular Biology Program. Before coming to UW, she graduated from Stanford with a B.S. in developmental and cellular biology. As an undergraduate, Amy worked on stomatal differentiation pathways. She continues to be fascinated by mechanisms of cell fate specification, and her project centers on the influence of auxin in shaping cell fate. Originally from the Bay Area, she enjoys exploring the beautiful trails and mountains around Seattle. In her free time, she enjoys reading, traveling with friends, and marathoning TV shows on Netflix.
Orlando de Lange, Postdoctoral Fellow
odl at uw.edu
206 543 4845

Orlando is an honorary member of the Nemhauser Lab. His primary appointment is with Prof. Eric Klavins, UW Electrical Engineering. Orlando arrived in Seattle in February 2016 after completing his PhD with Thomas Lahaye at the University of Tuebingen in Germany. During his PhD, he worked on TAL-effector-like DNA binding proteins and their potential roles in crop diseases. He is interested in the role of immune-system transcription networks in cellular decision making, as well as how these networks can be engineered to develop pathogen resistant crops. When in the lab or out of it Orlando is likely singing to himself.
Andrew Lemmex, Technician
alemmex at uw.edu
206 543 4845

Andrew is pursuing a bachelor's degree in molecular biology. In the Nemhauser Lab, he is characterizing synthetic transcription factors that are degradable in the presence of different plant hormones. The end goal is to develop new tools to control plant development. In his free time you can find Andrew reading, taking his dog for a walk, or swimming.
Alexander Leydon, Postdoctoral Fellow
aleydon at uw.edu
206 543 4845

Alex joined the lab in February 2017 after finishing his Ph.D on the transcriptional network that controls pollen tube differentiation and sperm release with Mark Johnson at Brown University. Alex is interested in using synthetic biology to understand plant development, cellular differentiation and hormone signaling. In his free time, he enjoys running, hiking, and exploring the Northwest.
Jennifer Nemhauser, Professor
jn7 at uw.edu
office: 206 543 0753, lab: 206 543 4845

Jennifer has been studying plant hormones, signaling networks and development for a long time. Before coming to Seattle in 2006, Jennifer did her doctoral work on auxin and flower development at Berkeley with Pat Zambryski, followed by postdoctoral work on hormone interactions during seedling development at the Salk Institute with Joanne Chory. When not in the lab, Jennifer loves to see great art (music, dance, visual art), eat great food, drink lots of tea and forage in secondhand bookstores.
Manraj Sahota, Undergraduate Intern
manraj34 at uw.edu
206 543 4845

Manraj is working towards her Bachelor's degree in Molecular, Cellular, & Developmental Biology. What she loves most about working in the Nemhauser Lab is learning something new every day. When not in the lab or busy studying, Manraj is likely enjoying a good movie with ice cream or visiting home up in Bellingham and spending time with her family and friends.
Mrunmayee Shete, Undergraduate Intern
mrun2217 at uw.edu
206 543 4845

Mrunmayee is pursuing a BS in Molecular, Cellular and Developmental Biology. She is interested in the field of synthetic biology, especially modulation of plant response using engineered transcription factors. She enjoys learning more about various research techniques to solve biological problems, reading scientific literature, and hearing about research projects of other lab members. In her free time, Mrunmayee enjoys traveling, dancing, swimming and cooking new recipes.
Mallorie Taylor-Teeples, Postdoctoral Fellow
mmtt at uw.edu
206 543 4845

Mallorie joined the lab in June 2015 after completing a PhD on the transcriptional network surrounding Arabidopsis root xylem development in Siobhan Brady's lab at University of California, Davis. Mallorie is interested in studying how biological networks and signaling pathways can be changed or "tweaked" to lead to new developmental patterns. When not in lab, Mallorie enjoys drinking tea, meditating, playing board games, and sewing Victorian and steampunk-inspired costumes.
Clay Wright, Postdoctoral Fellow
wrightrc at uw.edu
206 543 4845
website

Clay joined the lab in April 2014 after finishing his Ph.D. on the directed evolution of cancer therapeutic switchable enzymes with Marc Ostermeier at Johns Hopkins University. Clay is interested in using directed evolution and synthetic biology to study the evolution of plant hormone receptors. In his free time he enjoys cooking, running, fermenting and exploring the Pacific Northwest.
Mollye Zahler, Undergraduate Intern
mzahler at uw.edu
206 543 4845

Mollye is pursuing a B.S. in biology. She is currently studying receptor and repressor proteins involved in the auxin response pathway. She is excited about exploring the different avenues of biology research and taking classes in her major. In her free time, she enjoys exploring Seattle on her bike, spending time outdoors, and making art.
Joey Zemke, Undergraduate Intern
jzemke at uw.edu
206 543 4845

Joey is pursuing a B.S. in Microbiology. He is interested in phototropism in plants, as well as exploring the ideas and mechanisms behind cellular communication across biological systems. He is excited to learn more about the research process as a whole as well as learning more about Nemhauser Lab's integration of art and science. When he is not working in lab or studying, Joey is most likely spending time with family and friends, taking pictures, or exploring his new hometown of Seattle.
Lab Alumni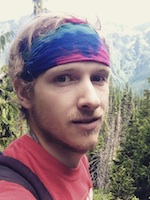 Benjamin Haagen
undergraduate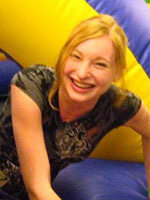 Stacey Lowman
technician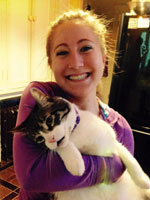 Josephine D'Angelo
undergraduate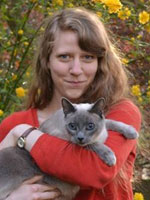 Amber Hageman
technician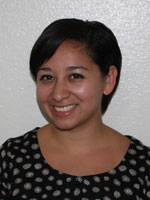 Edith Pierre-Jerome
graduate student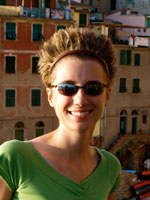 Britney Moss
post-doc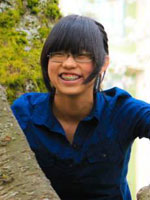 Maia Sebek
undergraduate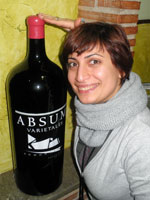 Anahit Galstyan
post-doc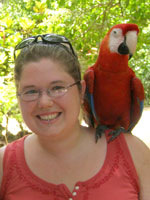 Jessica Gusema
graduate student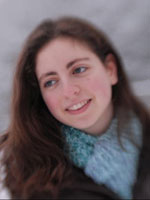 Tamar Feldman
undergraduate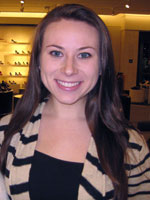 Julia Weisbrod
undergraduate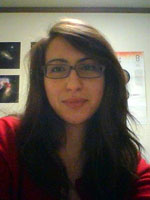 Anisa Noorassa
undergraduate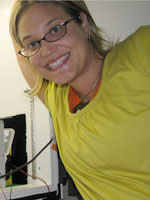 Jodi Stewart Lilley
graduate student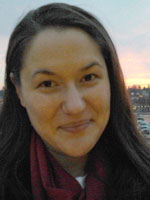 Autumn
undergraduate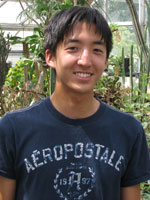 Chris Gee
technician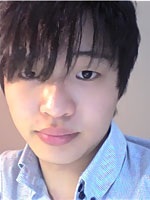 Danny Keng-Min Liang
undergraduate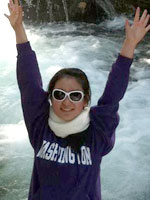 Yingying Li
undergraduate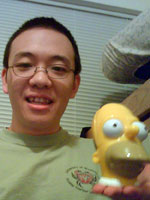 Vincent Wei Liu
undergraduate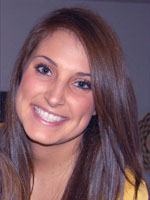 Morgan Matz
undergraduate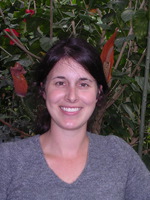 Cristy Walcher
graduate student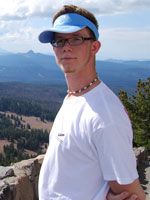 Zachary Mccauley
undergraduate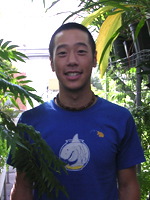 Andy Chen
technician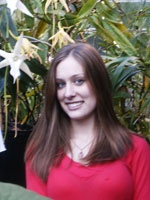 Rachel Denney
undergraduate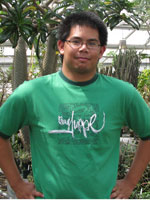 Edison Calaunan
undergraduate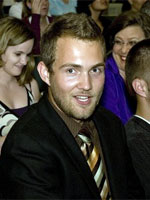 Alec Nielsen
undergraduate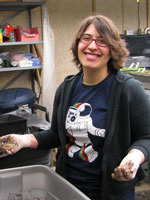 Selma Alkafeef
undergraduate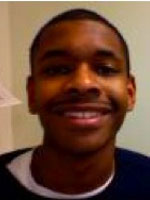 Cameron Gomez
undergraduate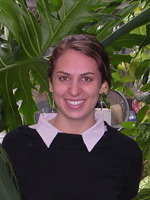 Liz Hulphers
undergraduate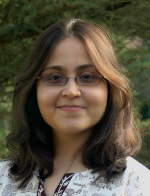 Kavitha Kuppusamy
post-doc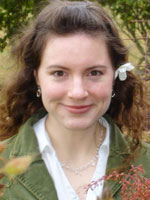 Kris Lawerence
undergraduate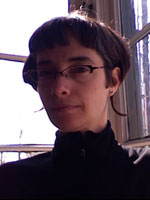 Karen Regan
technician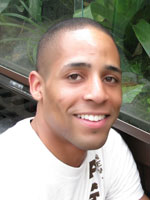 Jesse Session
undergraduate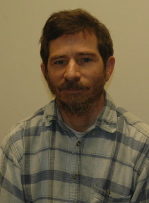 Brian Watson
technician
Moham Ansari
undergraduate

Navia Nguyen
undergraduate