Anahit Galstyan, Postdoctoral Fellow
anahitg at uw.edu
206 543 4845

Anahit joined the Nemhauser lab in April 2011. She received her B.D. from Agricultural State Academy in Armenia in Plant Selection and Genetics. After graduating, she did her M.S. work in Crete in the lab of Panos Kalaitzis at MAICh, working on cell wall proteins in carnations. Next, Anahit joined the lab of Jaime F. Martinéz García in Barcelona for her doctoral work. For her thesis, she worked on identifying new components of the shade avoidance syndrome in Arabidopsis. Here in Seattle, she is studying how auxin and brassinosteroids interact at the transcriptional level. Outside of the lab, she loves to enjoy sunny weather, cooking new dishes and hearing nice music.
Jessica Guseman, Graduate Student
guseman at uw.edu
206 543 4845

Jessica received a B.S. in Plant Biology and a B.A. in Spanish from the University of Washington in 2006. After graduating, she left academia for a while to identify plants in the woods. She returned to the UW as a technician in the Torii lab where she became especially fascinated with plant molecular biology, researching the role of a callose synthase gene in stomatal patterning. Since joining the Nemhauser lab, she has combined her love of development with a new love for auxin. Outside the lab, Jessica particularly enjoys backpacking in Washington's mountain ranges, watching really awesome TV shows, traveling with her family, playing with her puppy, and 16 hours of daylight.
Amy Lanctot, Assistant Research Scientist
alanctot at uw.edu
206 543 4845

Amy graduated from Stanford with a B.S. in developmental and cellular biology. As an undergraduate, she did research on stomatal development, and she is excited to transition to working on the complex dynamics of the auxin pathway. Originally from the Bay Area, she is looking forward to exploring the beautiful trails and mountains around Seattle. Amy hopes to eventually go to grad school, and is especially fascinated by mechanisms of cell fate specification. In her free time, she enjoys reading, traveling with friends, and marathoning TV shows on Netflix.
Britney Moss, Postdoctoral Fellow
britmoss at gmail.com
206 543 4845

Britney did her PhD at Washington University School of Medicine in St. Louis with David Piwnica-Worms. Her thesis research used bioluminescence imaging to study the regulation of negative feedback loops in the NF-kB signaling pathway. Now converted to the awesomeness of plants, Britney is applying her knowledge of molecular imaging strategies to study auxin signaling dynamics. Outside of lab, Britney enjoys volunteering with science outreach programs, teaching, photography, hiking, farmers markets, yoga, eating good food, traveling, and watching cheesy TV shows with friends. More...
Jennifer Nemhauser, Associate Professor
jn7 at uw.edu
office: 206 543 0753, lab: 206 543 4845

Jennifer has been studying plant hormones, signaling networks and development for a long time. Before coming to Seattle in 2006, Jennifer did her doctoral work on auxin and flower development at Berkeley with Pat Zambryski, followed by postdoctoral work on hormone interactions during seedling development at the Salk Institute with Joanne Chory. When not in the lab, Jennifer loves to see great art (music, dance, visual art), eat great food, drink lots of tea and forage in secondhand bookstores. CV Stats
Edith Pierre-Jerome, Graduate Student
epjerome at uw.edu
206 543 4845

Edith graduated from the University of California Berkeley in 2008 with a B.S. in Genetics and Plant Biology and a B.A. in Art History. Having gotten an early taste for plant molecular biology at the Salk Institute while in high school, she is excited to be exploring the intricacies of the auxin signaling pathway as a graduate student. When not in the lab, Edith enjoys poking around bookstores, traveling, watching her favorite TV shows, and eating great food.
Clay Wright, Postdoctoral Fellow
wrightrc at uw.edu
206 543 4845

Clay joined the lab in April 2014 after finishing his Ph.D. on the directed evolution of cancer therapeutic switchable enzymes with Marc Ostermeier at Johns Hopkins University. Clay is interested in using directed evolution and synthetic biology to study the evolution of plant hormone receptors. In his free time he enjoys cooking, running, fermenting and exploring the Pacific Northwest.
Lab Alumni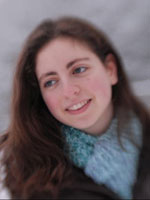 Tamar Feldman
Undergraduate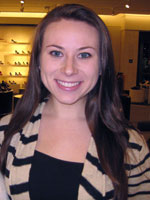 Julia Weisbrod
Undergraduate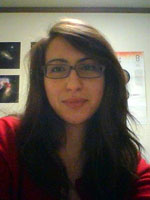 Anisa Noorassa
Undergraduate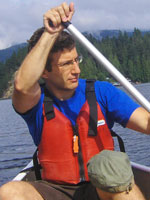 Andrej Arsovski
post-doc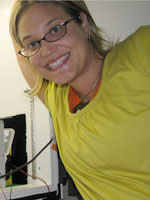 Jodi Stewart Lille
graduate student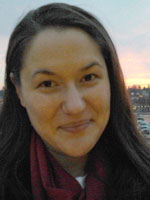 Autumn
undergraduate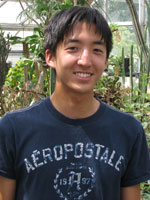 Chris Gee
technician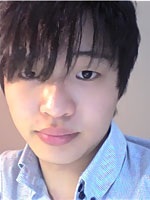 Danny Keng-Min Liang
undergraduate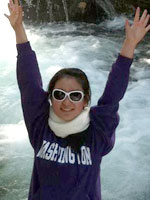 Yingying Li
undergraduate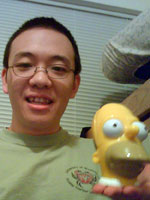 Vincent Wei Liu
undergraduate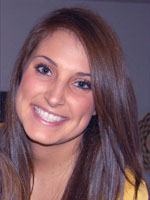 Morgan Matz
undergraduate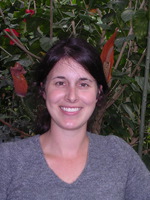 Cristy Walcher
graduate student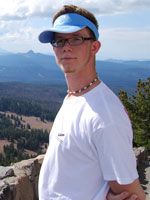 Zachary Mccauley
undergraduate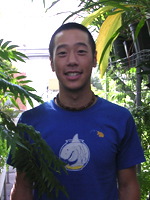 Andy Chen
technician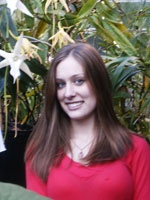 Rachel Denney
undergraduate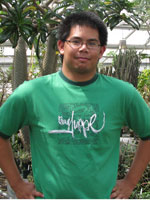 Edison Calaunan
undergraduate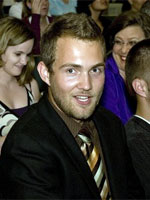 Alec Nielsen
undergraduate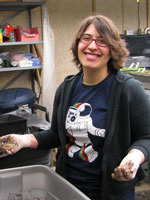 Selma Alkafeef
undergraduate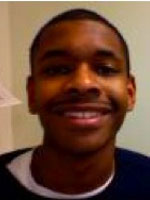 Cameron Gomez
undergraduate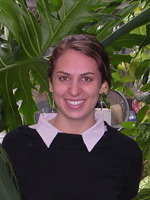 Liz Hulphers
undergraduate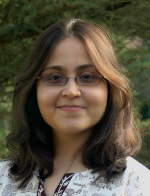 Kavitha Kuppusamy
post-doc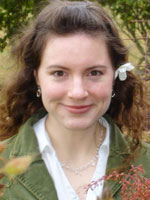 Kris Lawerence
undergraduate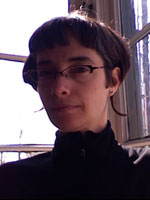 Karen Regan
technician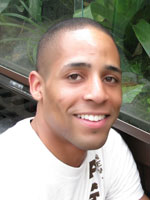 Jesse Session
undergraduate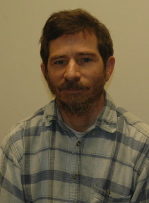 Brian Watson
technician
Moham Ansari
undergraduate

Navia Nguyen
undergraduate
| | | | |