Graduate Program in Neuroscience
Chantel Prat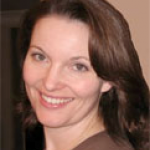 Phone: 206-685-8610
Email: csprat@uw.edu
Dept.: Assistant Professor, Department of Psychology and Institute for Learning & Brain Sciences
Neuroscience Focus Groups:
Lab Link
Research:
Human thought is characterized by its flexible, dynamic nature. My research at the Cognition and Cortical Dynamics Laboratory (CCDL) attempts to understand how the brain learns and adapts to deal with the ever present fluctuations in the environment.  I am particularly interested in individual differences in language and cognitive capabilities, and how they are reflected by differences in brain functioning. In addition, my current research investigates the overlap between language and general information processing abilities by exploring improvements in general executive functions in individuals who develop bilingually, and deficits in general executive functions in language impaired populations such as autism spectrum disorder. The CCDL utilizes multiple methods and approaches including functional magnetic resonance imaging (fMRI), transcranial magnetic stimulation (TMS), and individual differences research to collect converging evidence about the biological nature of human thought.