Graduate Program in Neuroscience
Chris Diorio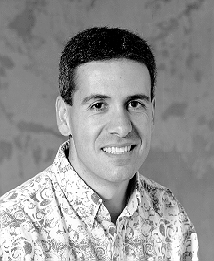 Phone: 206-543-7165
Email:  diorio@cs.washington.edu
Dept.: Affiliate Professor, Department of Computer Science and Engineering; Adjunct, Department of Electrical Engineering
Neuroscience Focus Group:
Lab Link 
Research:
Learning chips:
We are developing CMOS learning circuits, modeled after neurobiology, to study how engineers might build smart systems. We have built silicon devices that mimic the local synaptic plasticity seen in nerve tissue, and are investigating local learning in arrays of these devices.
Implantable electronics:
We are developing miniature standalone computers for implantation into and onto animals, to correlate neuronal signaling and control with environmental stimuli and behavior. The long-term goal of this research is to better understand the neural substrates of behavior.