Graduate Program in Neuroscience
Chris Hague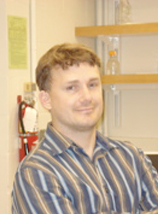 Phone:  206-221-4612
Email:  chague@uw.edu
Dept.: Associate Professor, Department of Pharmacology
Neuroscience Focus Group:
Lab Link
Research: Functional characterization of adrenergic receptors.
Our laboratory focuses on the pharmacological and molecular characterization of the adrenergic receptors (AR). We aim to understand and identify the mechanisms responsible for AR activation, ligand binding, desensitization and cellular trafficking. This includes the identification of domains within the receptor and protein-binding partners that are responsible for regulating these important properties. We utilize both cell and animal models for our studies, in order to understand both the molecular determinants of receptor function and the physiological significance of our findings. Recently, our work has focused on the role of GPCR dimerization in regulating receptor function, and the identification of novel receptor binding partners including regulators of G-protein signaling (RGS) proteins and syntrophins. Our long-term goal is to reconstitute the assembly of proteins involved in creating a functional AR and to clearly define the role of each protein within the receptor complex, which will enable the development of specific pharmacological agents that target diseases associated with ARs.