Graduate Program in Neuroscience
Howard Chizeck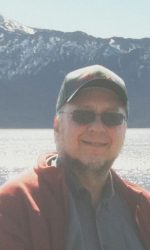 Phone: 206-221-3591
Email: chizeck@uw.edu
Dept.: Professor, Electrical Engineering; Adjunct Professor, Bioengineering; Research Thrust Leader (Control & Adaptation); NSF Engineering Research Center for Sensorimotor Neural Engineering
Neuroscience Focus Group:
Lab Link
Research:
Professor Chizeck's research interests are in control theory, neural engineering, haptics, telerobotic systems, robotic surgery, and, more generally, in the application of control engineering to biomedical problems. His current work is primarily in three areas:
Haptics and security for telerobotic systems, primarily involving robotic surgery. This work involves the development of "haptic navigation" methods to assist the operator in human-controlled telerobotic systems.
Applications of Adaptation and Control in engineered neural systems, including brain-computer interfaces and methods of functional electrical stimulation. Work in this area includes developing methods to promote security and privacy in BCI-enabled devices, explorations of ways to maximize the BCI channel capacity, and work on automatic adjustment of Deep Brain Stimulation to manage Essential Tremor.
The development of assistive devices for individuals having physical disabilities. Current work on this topic is focused on developing methods to allow individuals with limited finger dexterity to use touch screens (smart phones and tablet computers).