Graduate Program in Neuroscience
Larry Zweifel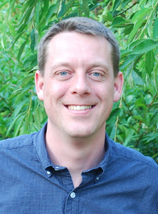 Phone: 206-685-6155
Email: larryz@uw.edu
Dept.: Pharmacology and Psychiatry & Behavioral Sciences
Neuroscience Focus Groups:
Lab Link
Research:
The main focus of my laboratory is directed toward understanding the genetic basis of emotion. We are particularly interested in the limbic system of the brain which is critical for determining where we are, where we have been, what we are doing, what we plan to do, and how all of it makes us feel. We are currently investigating how a small group of neurons located in the ventral midbrain that synthesize and release the neurotransmitter dopamine influence activity patterns within the limbic system to direct behavior.
Dopamine release into target brain regions can either be tonic (low steady levels of neurotransmitter) or phasic (transient high concentrations of neurotransmitter), and these patterns are thought to play distinct roles in modulating the function of the limbic system. The mechanisms responsible for determining these patterns of activity are thought to involve distinct neurotransmitter systems impinging upon dopamine neurons, as well as a complement of neurotransmitter receptors and ion channels. We utilize a multi-disciplinary approach involving conditional gene activation or inactivation and combinatorial viral vector approaches to alter expression of genes at numerous levels within the circuit. Multiunit in vivo electrophysiology and fiber-optic fluorescence microscopy are used to monitor activity patterns and intracellular signaling events within select neural populations.
Currently we are investigating the contribution of phasic dopamine to aversive conditioning. Utilizing mice that lack functional signaling through the N-methyl-D-aspartate (NMDA)-type glutamate receptor exclusively in dopamine neurons we have demonstrated that disruption of phasic activation of dopamine neurons impairs conditioning to a cues that predict aversive outcomes. We have discovered that disruption of dopamine-dependent conditioning to aversive stimuli results in the manifestation of generalized fear and anxiety. We are currently dissecting the targets of dopamine neurons critical for aversive conditioning utilizing viral restoration and inactivation strategies coupled with in vivo electrophysiology, in vivo calcium imaging, and behavior.