Global Health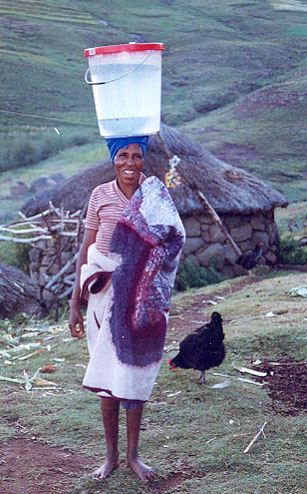 Overview—Women's Health International Program (WHIP)
The goal of the University of Washington Department of Obstetrics & Gynecology Women's Health International Program is to improve women's health worldwide by providing health education for women, training for their health care providers, and by conducting research on key questions in women's health.
The UW Department of Ob/Gyn has a long history of research, collaboration, advocacy and training in global women's health. Our residency program is committed to broadening trainee's worldview of women's health care and training practitioners, researchers and leaders in Global Health. Seattle provides an ideal setting for training in Global Health, given the endowed UW Department of Global Health and the many regional partners, including PATH, The Bill & Melinda Gates Foundation, Seattle Biomedical Research institute and the Fred Hutchinson Cancer Research Center. We have developed a comprehensive education, training and service curriculum for residents.
Resident Global Health Experiences
Global Health Lecture Series
As part of the residency education curriculum, a Global Health lecture series is delivered each spring. The series is topic and region based (e.g., maternal mortality in sub-Saharan Africa, cervical cancer in East Asia) to provide context to broad issues in global women's health. The series includes a journal club and lectures by local experts from organizations like PATH, I-TECH, The Bill & Melinda Gates Foundation and Health Alliance International.

UW Integrated Residency Global Health Leadership Course
Based in the Global Health Department and School of Public Health, this is a one-month course designed to teach residents interested in careers in Global Health (GH) skills necessary to become future leaders in this field. The course is available once per year, and can be taken during the first or second year ambulatory block. It is comprised of several different components, including field visits to local GH organizations, lectures, case-studies and small group discussions, and focuses on three major areas:
Global Health Knowledge
Global Health Leadership Skills
Clinical Skills in Resource-Limited Settings
Global Health Educational Training in International Topics (GHET-IT)
GHET-IT is a new and innovative monthly evening, global health educational curriculum. It is designed and implemented for UW residents of participating programs, and targets residents and faculty. The general goals of this curriculum are to provide a monthly venue for UW residents from a variety of programs to come together to discuss salient issues in global health with experts and to cover practical aspects of providing clinical care, with a public health orientation in low-resource settings of developing countries.
http://depts.washington.edu/rfgh/curriculum/

Global Health Elective Experience
Residents in good clinical standing have the opportunity to take part in a collaborative global health elective during their 4-week, 3rd-year, elective block. Our department has partnered with sites in Kenya and Mexico where residents can participate in clinical services and community projects (see Global Health Elective Sites).

Global Health Research
Several faculty members participate in international women's health research projects that may offer opportunities for resident involvement to fulfill the resident research requirement.
Elective Sites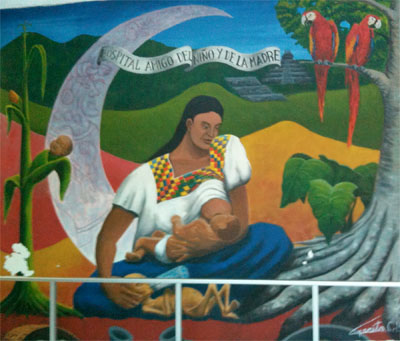 Palenque, Mexico (Chiapas)

Palenque General Hospital, located in the town of Palenque (population 14,000) in northern Chiapas, serves as a referral hospital for many of the surrounding communities. Palenque General Hospital has a staff of obstetricians, anesthesiologists and pediatricians. Most deliveries are attended by general practitioners or interns. Residents have the opportunity to participate in general obstetrics and gynecology as a member of the care team. The hospital has been involved in the PRONTO emergency obstetric and neonatal training project led by Dr. Dilys Walker and her collaborators at the National Institute of Health in Mexico.
Naivasha, Kenya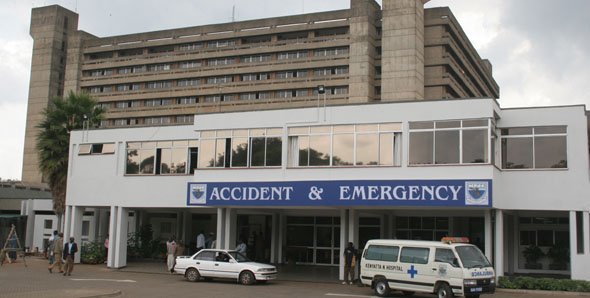 The Naivasha, Kenya, clinical rotation is a 1-month rotation designed to introduce residents to determinants, structure and challenges surrounding health and health care delivery in a resource-poor setting. The rotation is comprised of several different components, including clinical work at a district hospital, community health work, partnerships with local trainees, and teaching. Residents have the opportunity to work in the recently built maternity ward, take part in obstetric and gynecologc surgeries and lead teaching and ward rounds. This rotation is a collaborative effort with the Departments of Medicine, Pediatrics and Family Medicine and is supported and supervised by an onsite UW faculty member.


Ob/Gyn Faculty Working Internationally
Our faculty participate in research and policy initiatives in more than a dozen countries. In collaboration with the UW School of Public Health and the Department of Global Health, this involvement is growing rapidly.
Current faculty participation:
• David A Eschenbach, MD, Chair—Kenya, Ethiopia, Tanzania
• Thomas R Easterling, MD—India, Mexico
• Linda O Eckert, MD—Kenya, Worldwide
• Michael G Gravett, MD—Africa, Southeast Asia
• Connie Mao, MD—I-TECH Haiti
• Anne-Marie Amies Oelschlager, MD—Ethiopia
• Sarah W Prager, MD, MAS—Zambia, Uganda, Nepal, Zimbabwe
• Jennifer A Unger, MD, MPH—Kenya