Harborview Medical Center (HMC)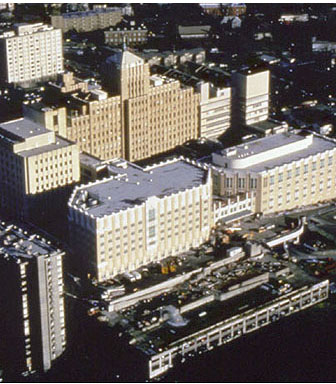 Harborview Medical Center (HMC) is owned by King County and is managed by the University of Washington. Unique features of the Harborview ObGyn resident rotations include exposure to management of obstetric trauma in a Level I trauma center, a nationally recognized program for the management of patients after sexual assault, and an ethnically and socially diverse population. Forty percent of patients are non-English speaking (with a large proportion from Africa and Asia), and trained interpreters are available for all such patient care. In addition, HMC has a Family Planning Clinic developed through the Kenneth Ryan Fellowship. This provides residents exposure to a depth and breadth of Family Planning services, including hormonal contraception, IUDs, medical and surgical terminations of pregnancy, which would not be available otherwise.

The gynecology rotations include inpatient and outpatient surgical care, and outpatient clinics. Residents on service at HMC cover emergency room call for obstetrical and gynecological trauma, gynecology emergency, and sexual assaults. In addition, the ObGyn Department has a primary care rotation at HMC for one PGY-3 Ob/Gyn resident, who is supervised by both internal medicine and our ObGyn faculty. This rotation includes two primary care clinics, a dermatology clinic, a breast clinic, an SCCA clinic for hereditary cancers, a pediatric and adolescent gyn clinic, and two pre-anesthesia clinics. The HMC experience provides residents with significant exposure to ambulatory primary care for women in a heterogeneous, multi-cultural, lower socio-economic population in a county hospital setting.