Swedish Medical Center (SMC)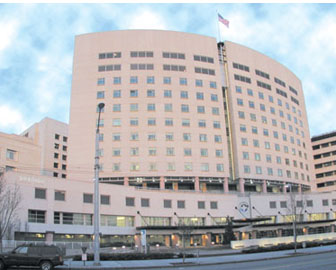 Swedish Medical Center (SMC), First Hill is a large, private hospital in downtown Seattle with a large gynecology service composed of both benign and oncology patients. SMC has gynecologic oncologists who perform 270 cases per year and gynecologic surgeons who do 2800 major cases per year. SMC does over 8,000 deliveries annually and has a busy high-risk maternal-fetal medicine program. Both the obstetrical and gynecology services have full-time faculty with enthusiasm for and dedication to resident education. Their services round out the resident clinical experience and substantially increase their surgical experience and training as Ob/Gyn consultants.

The R1 and R4 on the Swedish gynecology rotation work with a specially designated teaching panel of dedicated gynecologic oncologists and general gynecologic surgeons. An extensive operative experience is gained in complicated pelvic surgeries and benign disease, as well as basic vaginal, urogynecologic, and endoscopic gynecologic cases. These surgical cases fill the resident's operative schedule four to five days per week.

The R2 on the Reproductive Endocrinology rotation works closely in the clinic three days a week with four board certified reproductive endocrinologists (SMC's Pacific Northwest Fertility group), evaluating patients with infertility and managing endocrinologic and congenital abnormalities. During this rotation, the resident performs endoscopic and robotic surgeries with Dr. Heath Miller, a minimally invasive gynecologic surgeon.

The R3 serves as the chief of the Swedish perinatal service with the OB Family Practice Fellows at Swedish. The team is primarily responsible for the management of high-risk antepartum patients including triaging patients and consultations. They are also managing laboring patients, performing the Cesarean and vaginal deliveries, and involved with surgeries including cerclage placement and D&Es.