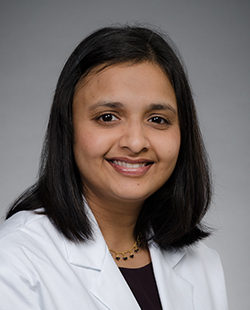 Suchitra Chandrasekaran, MD, MSCE
Acting Assistant Professor
Joined UW Medicine:

9/4/2014

Clinical Focus:

Maternal Fetal Medicine:
• Hypertensive disease in pregnancy
• Diabetes in pregnancy
• Maternal medical disorders in pregnancy

Licensure:

• Washington, 2014

Certification:

• Obstetrics and Gynecology, 2014
• Active candidate for subspecialty board certification in Maternal-Fetal Medicine, 2017

Education:

• MD Degree
(Northwestern University Feinberg School of Medicine, 2007)
• Residency in Obstetrics and Gynecology
(Ohio State University, 2011)
• Fellowship in Maternal-Fetal Medicine
(University of Pennsylvania , 2014)
• Masters in Clinical Science and Epidemiology
(University of Pennsylvania , 2014)

Research Interests:

• Maternal obesity
• Hypertensive diseases
• Epigenetics and fetal programming

Memberships:

• American Congress of Obstetricians and Gynecologists
• Society for Maternal-Fetal Medicine

Selected Publications:

Validation of a Scoring System to Identify Women with Near-Miss Maternal Morbidity. You W, Chandrasekaran S, Sullivan J, Grobman W. Am. J Perinatol. 2012 Jul 13.

Are We Making a Mountain out of a Mole Hill? A Call to Appropriate Interpretation of Clinical Trials and Population Based Studies. Chandrasekaran S, Sammel M, Srinivas S. Am J Obstet Gynecol. 2012 Nov 27. doi:pii: S0002-9378(12)02084-4. 10.1016/j.ajog.2012.11.029.

The Role of Biomarkers And Cervical Length in Predicting Preterm Birth In Asymptomatic, High Risk Women. Jamie A. Bastek MD MSCE, Adi Hirshberg MD, Suchitra Chandrasekaran MD, Carter M. Owen MD, Laura M. Anglim BA, Brittany A. Verhelst BS, Meghan A. McShea BS, Meghan E. Ryan BA, and Michal A. Elovitz MD. Obstet Gynecol. 2013 Aug; 122(2 Pt 1): 283-9. doi: 10.1097/AOG.0b013e31829ab714.

Administration of Antenatal Corticosteroids: Room for Improvement? Chandrasekaran S, Srinivas S. Am J Obstet Gynecol. 2013 Sep 18. doi:pii: S0002-9378(13)00978-2. 10.1016/j.ajog.2013.09.024. [Epub ahead of print]


Excessive weight gain and hypertensive disorders of pregnancy: a modificable risk factor. Chandrasekaran S, Levine LD, Durnwald CP, Elovitz MA, Srinivas SK. J Matern Fetal Neonatal Med. 2014 Jul 17:1-5 [Epub ahead of print]


Can Clinical Characteristics Improve the Accuracy of Third Trimester Ultrasound in Detecting Large for Gestational Age Infants in Obese Women? Suchitra Chandrasekaran MD, Amy Turitz MD, Jamie A Bastek MD, MSCE, Celeste P Durnwald.

Noninvasive Prenatal Testing and Sex Chromosome Abnormalities. Suchitra Chandrasekaran MD, Michael T Mennuti, MD, Nahla Khalek MD, Lorraine Dugoff, MD.


Subsequent Outcomes After Preeclampsia: SOAP study. Chandrasekaran S, Srinivas SK, Sammel MD, Bogner HB, Elovitz MA.


Appointments & Practice Locations

Maternal and Infant Care Clinic (MICC)
UW Medical Center, 3rd Floor, SW 350
1959 NE Pacific St, Seattle, WA 98195

Appointments: 206.598.4070

UW Medicine Maternal Fetal Medicine Clinic, Arlington
3823 172nd Street NE, Arlington, WA 98223

Appointments: 844.657.4532 (toll free)

UW Medicine Maternal Fetal Medicine Clinic, Yakima
3003 West Tieton Drive, Suite 240
Yakima, WA 98902

Appointments: 206.598.3900, or
855.464.6298 toll free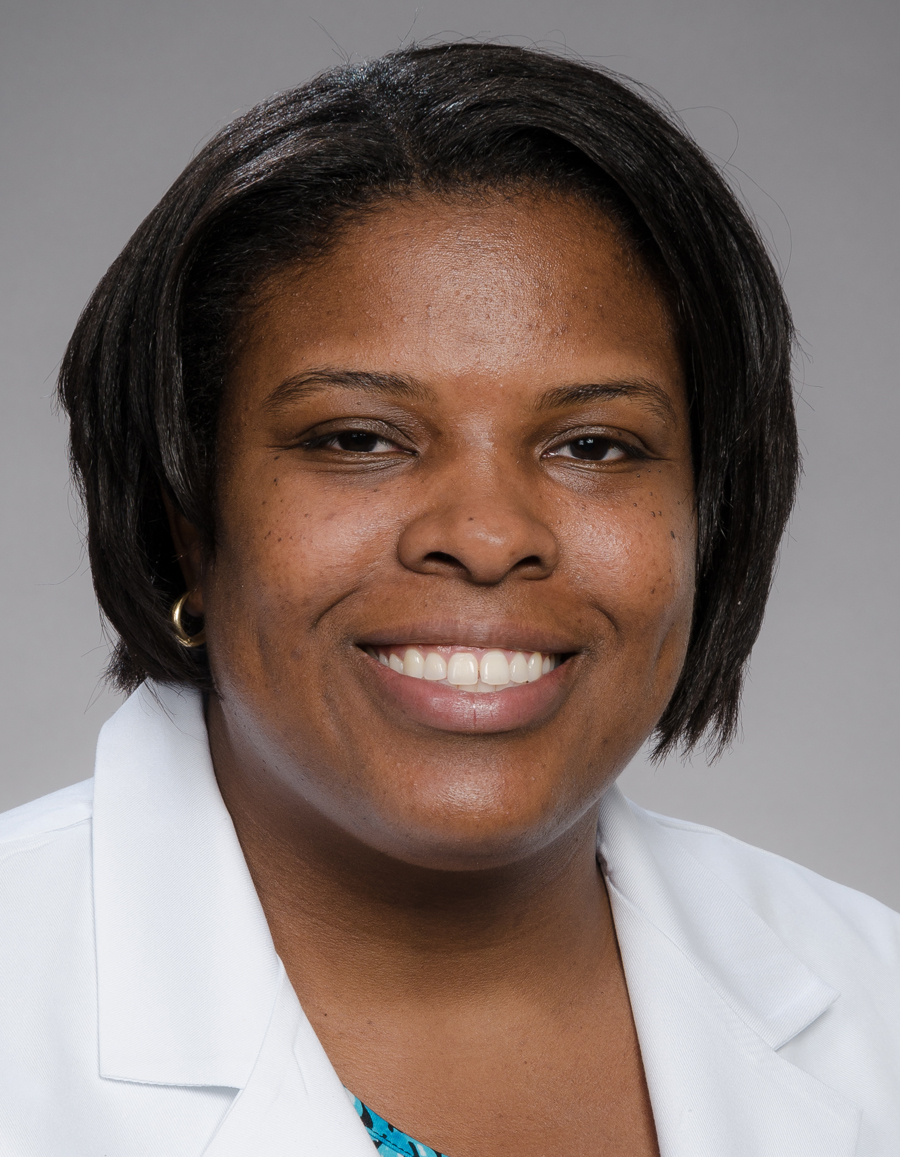 Jovana Y Martin, MD
Gynecologic Oncology Fellow
Joined UW Medicine:

7/1/14

Clinical Focus:

Gynecologic Oncology:
• Endometrial Cancer
• Ovarian Cancer
• Chemotherapeutics

Licensure:

Washington, 2014

Certification:

Active candidate for board certification in Obstetrics and Gynecology, 2016

Education:

• MD Degree
(Case Western Reserve University, 2010)
• Residency in Obstetrics and Gynecology
(University of Alabama, Birmingham, 2014)
• Fellowship in Gynecologic Oncology
(University of Washington, 2018)

Research Interests:

• Gynecologic oncology health disparities
• Endometrial cancer treatment outcomes
• Gynecologic oncology surgical outcomes

Memberships:

• American Congress of Obstetricians and Gynecologists
• Society of Gynecologic Oncology
• American Society of Clinical Oncology
• Alpha Omega Alpha Honor Medical Society

Selected Publications:

Shah MM, Erickson BK, Martin T, McGwin G Jr, Martin JY, Daily LB, Pasko D, Haygood CW, Fauci JM, Leath CA 3rd, diabetes mellitus and ovarian cancer: More complex than just increasing risk. Gynecologic Oncology. 2014 Sept. 135(2) 273-277

Erickson BK, Martin JY, Shah MS, Leath CA, Straughn JM. Reasons for Failure to Deliver National Comprehensive Cancer Network (NCCN)-adherent Care in the Treatment of Epithelial Ovarian Cancer at an NCCN Cancer Center. Gynecologic Oncology. 2014 May; 133(2):142-6.

Erickson BK, Kindle I, Dobbin ZC, Wang Y, Martin JY, Alvarez RD, Conner MG, Huh WK, Roden RBS, Kinzler KW, Papadopoulos N, Vogelstein B, Diaz LA, Landen CN. "Detection of somatic TP53 mutations in tampons of patients with high-grade serous ovarian cancer." Obstetrics and Gynecology. 2014 Nov. 124(5) 881-885

Martin JY, Erickson BK, Huh WK. "Cervical Cancer." Evidence Based Obstetrics & Gynecology. United Kingdom: John Wiley & Sons, 2014. Book Chapter. Publication date anticipated 2014.

Thornton JD, Alejandro-Rodriguez M, Leon JB, Albert JM, Baldeon EL, De Jesus LM, Gallardo A, Hossain S, Perez EA, Martin JY, Lasalvia S, Wong KA, Allen MD, Robinson M, Heald C, Bowen G, Sehgal AR. Effect of an iPod Video Intervention on Consent to Donate Organs: A Randomized Trial. Annals of Internal Medicine: 2012 Apr; 156(7)483-490.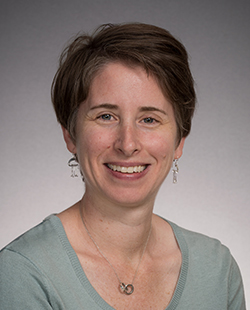 Tracy E Irwin, MD, MPH
Associate Professor
Joined UW Medicine:

9/15/14

Clinical Focus:

Women's Health, Harborview:
• Management of fibroids
• Minimally invasive surgery
• Immigrant health
• Family planning / Contraception
• Management of HPV / Abnormal pap smears

Licensure:

Washington, 2014

Certification:

Obstetrics and Gynecology, 2008

Education:

• MD Degree
(Northwestern University, 2001)
• Master of Public Health
(Northwestern University, 2001)
• Residency in Obstetrics and Gynecology
(Magee-Womens Hospital, University of Pittsburgh, 2005)

Research Interests:

• Global maternal and child health
• Cervical cancer screening resident education

Memberships:

• American Congress of Obstetricians and Gynecologists
• Academic Physicians in Gynecology and Obstetrics
• Physicians for Reproductive Choice

Honors:

• Top Doctor in America, 2014
• APGO Excellence in Teaching Award, 2013
• Best Doctors in America, 2009-Present

Selected Publications:

Luppi P, Irwin TE, Simhan H, DeLoia J. CD11b expression on circulating leukocytes increases in preparation for parturition. Am J Reprod Immunol 2004;52:323-9. PMID: 15550069.

Summers SL, Mueller ER, Darrell B, Pombar X, Kobak W, Graxiano S, Irwint T, et al. Clinical anatomy and surgical skills training for senior residents: a multicenter, multidisciplinary program for urogynecological procedures. J Pelvic Med Surg 2009;195-203. PMID (not available); ISSN: 1542-5983.

Young MR, Odoyo-June E, Nordstrom SK, Irwin TE, et al. Factors associated with uptake of infant male circumcision for HIV prevention in western Kenya. Pediatrics 2012;130(1):e175-82. Epub 2012 Jun 18. PMID 22711723

Young MR, Bailey RC, Odoyo-June E, Irwitn TE, et al. Safety of over twelve hundred infant male circumcisions using the Mogen clamp in Kenya. PLoS One 2012;7(10):e47395. Epub 2012 Oct 17. PMID 23082162.

Puig-i-Abril E, Kupczyk M, Zwicke GL, Mastaron GL, Irwin T, Dykens A. Mapping the health communication infrastructure in rural Senegal. An assessment to support cervical cancer screening. J App Comm Res 2014 [accepted for publication].

Appointments & Practice Locations

Harborview Women's Clinic (HMC)
325 Ninth Ave, Ground Floor, West Clinic
Seattle WA 98104-2499

Appointments: 206.744.3367

UW Medicine, Factoria Clinic
13231 SE 36th St, Suite 110
Bellevue, WA 98006

Appointments: 425.957.9000

Neighborcare Health at Columbia City
4400 37th Avenue South
Seattle, WA 98118

Appointments: 206.461.6957

Sea Mar Community Health Center,
Seattle Medical Clinic
8720 - 14th Ave South
Renton, WA 98108

Appointments: 206.762.3730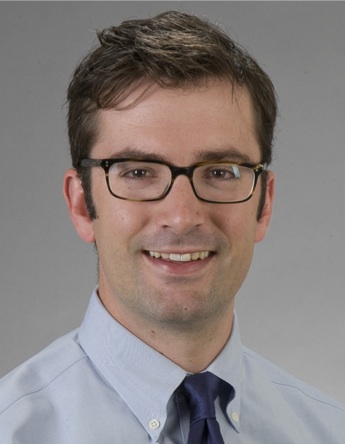 Timothy B Mitchell, MD
Acting Instructor and Maternal-Fetal Medicine Fellow
Joined UW Medicine:

7/1/14

Clinical Focus:

Maternal-Fetal Medicine
• Maternal medical diseases in pregnancy
• Preterm birth prevention
• Prenatal diagnosis
• Ultrasound

Licensure:

Washington, 2014

Certification:

Obstetrics and Gynecology, 2015

Education:

• MD Degree
(New York Medical College, 2010)
• Residency in Obstetrics and Gynecology
(University of Washington, 2014)
• Fellow, Maternal-Fetal Medicine
(University of Washington, 2017)

Research Interests:

• Fetal origins of adult disease
• Epigenetics
• Patient safety and quality
• Global maternal morbidity and mortality

Memberships:

• American Congress of Obstetricians and Gynecologists
• Society for Maternal-Fetal Medicine

Selected Publications:

Hope BT, Simmons DE, Mitchell TB, Kreuter JD, Mattson BJ.. Cocaine-induced locomotor activity and Fos expression in nucleus accumbens are sensitized for 6 months after repeated cocaine administration outside the home cage.. European Journal of Neuroscience. 2006 Aug; 24(3) 867-875. Cited in PubMed; PMID: 16930414.

Koya E, Golden SA, Harvey BK, Guez-Barber DH, Berkow A, Simmons DE, Bossert JM, Nair SG, Uejima JL, Marin MT, Mitchell TB, Farquhar D, Ghosh SC, Mattson BJ, Hope BT. Targeted disruption of cocaine-activated nucleus accumbens neurons prevents context-specific sensitization.. Nature Neuroscience. 2009 Jul; 12(8): 1069-1073. Cited in PubMed; PMID: 19620976.

Mattson BJ, Crombag HS, Mitchell T, Simmons DE, Kreuter JD, Morales M, Hope BT.. Repeated amphetamine administration outside the home cage enhances drug-induced Fos expression in rat nucleus accumbens.. Behavioral Brain Research. 2007 Dec; 185(2): 88-98. Cited in PubMed; PMID: 17720257.

Mattson BJ, Koya E, Simmons DE, Mitchell TB, Berkow A, Crombag HS, Hope BT.. Context-specific sensitization of cocaine-induced locomotor activity and associated neuronal ensembles in rat nucleus accumbens.. European Journal of Neuroscience. 2008 Jan; 27(1): 202-212. Cited in PubMed; PMID: 18093170.

Appointments & Practice Locations

Maternal and Infant Care Clinic (MICC)
UW Medical Center, 3rd Floor, SW 350
1959 NE Pacific St, Seattle, WA 98195

Appointments: 206.598.4070

UW Medicine Maternal Fetal Medicine Clinic, Arlington
3823 172nd Street NE, Arlington, WA 98223

Appointments: 844.657.4532 (toll free)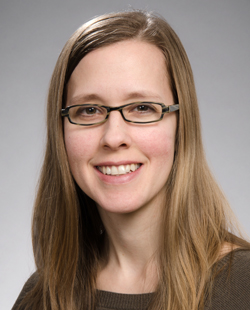 Emalee Danforth, CNM, MSN
Teaching Associate
Clinical Focus:

Reproductive Endocrinology and Infertility:
• Polycystic ovarian syndrome (PCOS)
• Ovulatory dysfunction
• Working with all variations of family, including single women and LGBT

Licensure:

• CNM, Washington, 2007
• RN, Washington, 2005
• Neonatal Resuscitation Provider

Education:

• BSN, Nursing
(University of Michigan, 2002)
• MSN, Nursing (Nurse Midwifery)
(University of Washington, 2007)

Memberships:

• American College of Nurse-Midwives

Appointments & Practice Locations

University Reproductive Care (URC)
at Women's Health Care Center, Roosevelt (WHCC)
4245 Roosevelt Way NE, 4th Floor
Seattle, WA 98105-6920

Appointments: 206.598.4225