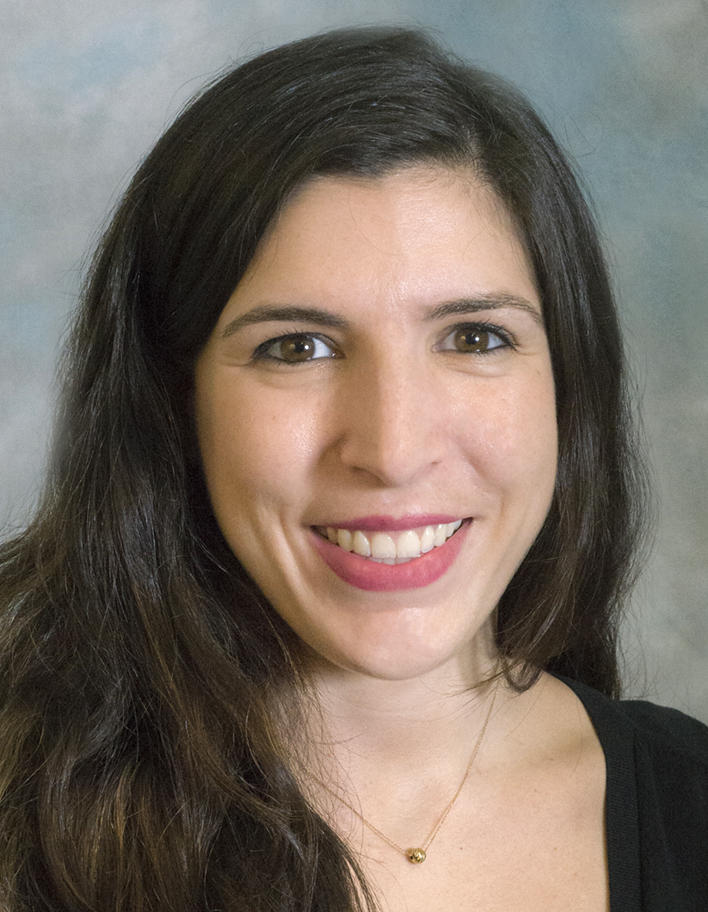 Soledad (Sol) Jorge, MD
Gynecologic Oncology Fellow
Joined UW Medicine:

7/1/2017

Clinical Focus:

Gynecologic Oncology:
• Ovarian cancer
• Endometrial cancer
• Cervical cancer
• Chemotherapeutics
• Minimally invasive & robotic surgery


Licensure:

• Washington, 2017

Certification:

• Board eligible, Obstetrics and Gynecology

Education:

• MD Degree
(Yale School of Medicine, 2013)
• Residency in Obstetrics and Gynecology
(Columbia University, 2017)
• Fellowship in Gynecologic Oncology
(University of Washington, 2021)


Research Interests:

• Comparative effectiveness research
• Ovarian cancer treatment patterns and outcomes
• Gynecologic oncology surgical outcomes

Memberships:

• American College of Obstetricians and Gynecologists, Member
• Society of Gynecologic Oncology, Member

Selected Publications:

Wright JD, Jorge S, Tergas AI, Hou JY, Burke WM, Huang Y, Hu JC, Ananth CV, Neugut AI, Hershman DL (2016). Utilization and Outcomes of Ovarian Conservation in Premenopausal Women with Endometrial Cancer. Obstetrics and Gynecology 127(1), 101-8.

Jorge S, Hou JY, Tergas AI, Burke WM, Huang Y, Hu JC, Ananth CV, Neugut AI, Hershman DL, Wright JD (2016). Magnitude of risk for nodal metastasis associated with lymphvascular space invasion for endometrial cancer. Gynecologic Oncology 140(3), 387-93.

Wright JD, Chen L, Jorge S, Burke WM, Tergas AI, Hou JY, Hu J, Neugut A, Ananth C, Hershman D (2016). Prescription of Extended-Duration Thromboprophylaxis after High-Risk, Abdominopelvic Cancer Surgery. Gynecologic Oncology 141(3), 531-7.

Jorge S, Jones NL, Chen L, Hou JY, Tergas AI, Burke WM, Ananth C, Neugut A, Hershman D, Wright JD (2016). Characteristics, Treatment and Outcomes of Women with Immature Ovarian Teratoma, 1998-2012. Gynecologic Oncology 142(2), 261-6.

Sioulas VD, Jorge S, Chern J, Schiavone MB, Weiser MR, Kelvin J, Gardner GJ, Sonoda Y, Abu-Rustum NR, Goodman KA, Leitao MM (2017). Robotically Assisted Laparoscopic Ovarian Transposition in Women with Lower Gastrointestinal Cancer Undergoing Pelvic Radiotherapy. Annals of Surgical Oncology, 24(1), 251-256.