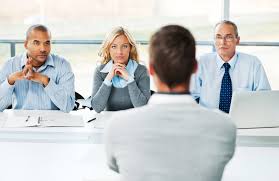 Wondering how to stand out as a candidate for medical, dental, pharmacy, veterinary, or other health professional program? Come to our special one-night event on October 4th, 2016.
WHEN: Tuesday, October 4, 2016
WHERE: Mary Gates Hall
Interview Panel – 5:30-6:30pm (Check-in begins at 5:15pm), MGH 389
A panel of experts will share interview tips and answer your questions from 5:30-6:30pm in Mary Gates Hall. This event, featuring admissions directors and students from the UW Schools of Medicine, Dentistry, and Pharmacy, as well as from the Pacific Northwest University School of Medicine, is open to all. No registration is necessary.
Mock Interviews –  6:45-7:45pm (Check-in begins at 6:30pm), MGH Commons
Mock interviews will be facilitated by current medical, dental, and pharmacy students. Faciliators will provide pre-health students with personalized feedback for their interview session. Participants will have the opportunity to partake in a traditional or MMI style interview (we will take your preference into consideration, but a pairing will not be guaranteed).
Registration is required for mock interviews. At this time, registration is restricted to seniors and alumni, but we will open registration to juniors if possible. Walk-ins will be accepted only if space is available.
Click here to register: http://www.meetme.so/PreHealthInterviews