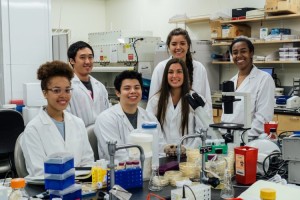 Are you an aspiring doctor or dentist?
You may be eligible for the UW Health Professions Academy (HPA), a new program designed to help UW students achieve their dream of going to medical or dental school.
The Health Professions Academy (HPA) is a comprehensive professional development program for University of Washington undergraduate students from disadvantaged backgrounds who are aspiring to become physicians and dentists.
The goal of the HPA is to provide participating students with opportunities to develop the academic skills and participate in experiences outside of the classroom that are needed to successfully compete for entry into health professional schools.
HPA is currently accepting applications for the 2017 HPA cohort!
The deadline to apply is Monday, November 7, 2016 at 5pm. 
If you have any questions, please email hpacadem@uw.edu or visit the UW Health Professions Academy website for more information.