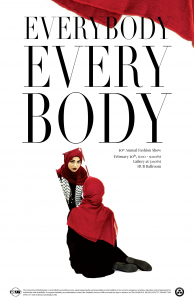 The ASUW Student Health Consortium would like to invite you to the 2018 Everybody Every Body Fashion Show on Saturday, February 10th, 2018 from 6:00-9:00pm!
They are looking for volunteers for the show and for artists to show off their art to the community.
Sign ups are in the application and are opened now!
More details in the applications and if you have questions email Abum Ezeonwu at asuwshc@uw.edu
To display your art: https://tinyurl.com/ebebart18
To volunteer: https://tinyurl.com/ebebvol18