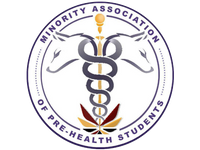 The UW Minority Association of Pre-Health Students (UW MAPS) invites high school students and undergraduates on to their conference on Saturday, January 26th 9:30 AM – 4:10 PM, titled: A Shift in Perspective: Healthcare from a New Lens at the HUB!
This conference will focus deeply on the variety of careers in the healthcare system and the multitudes of paths that students may take to get there, as well as address the importance of diversity in the health professions in order to address the nation's need to eliminate inequities in the quality of health care for underserved communities.
Students will have the opportunity to:
1) Network with high school students, undergraduate students, University of Washington medical students, and health-care professionals from all different fields.
2) Attend workshops to broaden students' perspectives on what "healthcare" means, and all of the different factors that go into being a well-rounded healthcare professional. These include:
a. Bioethics in Research
b. A Different Lens: Looking at Health through Eyes of Immigrants
c. Resilience Workshops
d. Pre-Health Advisors from the University of Washington
e. Nursing Panel
f. Hands-On Dental Workshop
g. Ultrasound Workshop
Tickets to attend the conference may be purchased from this link (tinyurl.com/ybqfjkcq) or at the door at the prices indicated (limited quantity):
Here are the ticket prices (lunch included):
Undergrad Students: $17
High School Students: $10
MAPS Members: $12
More information can be found on their website and Facebook event:
mapsuwsite.wordpress.com/the-pre-health-conference/
facebook.com/events/389312541611686/?active_tab=about
If you have questions, please email mapsuw@u.washington.edu