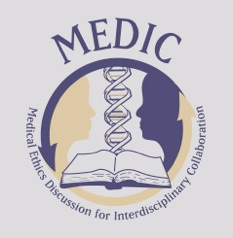 On Monday, October 10th from 5:00 to 6:30, MEDIC will be holding a meeting in Health Sciences T-wing room T641.
Sayward will be leading a discussion on physician burnout
Please check out the following links to get a head start on this topic.
Navigating the Health Sciences building can be tricky. Enter through the main T wing entrance (bridge across Pacific St) and take the stairs to the 6th floor. Take a right when you enter the building and a right at the first corridor. T641 is in the middle hallway next to the big lecture halls. Bring your friends! Snacks will be provided!
If you have any questions, feel free to email medicuw@uw.edu.
MEDIC at UW
University of Washington Student Organization
Affiliated with Bioethics and Humanities
https://www.facebook.com/medicuw?ref=hl
https://sites.google.com/site/medicuw/
medicuw@u.washington.edu