Pink Microsteris
(Microsteris gracilis)
<![if !vml]>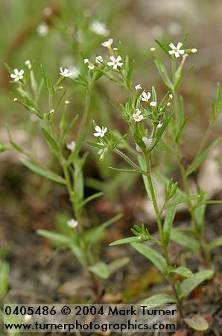 <![endif]>
Range: Washington and Oregon, also common in Andes in South America
Climate, elevation: Low to Mid elevations
Local occurrence: Very common in eastern Washington on dry slops, and in disturbed areas, including burned areas. Bloom Feb-May
Habitat preferences: Dry to moist slopes
Plant strategy type/successional stage: Often is the first plant to come up in disturbed areas. Seeds can bank for a long time in soil.
May be collected as: Collected as seeds in mid summer.
Seed germination: 2 weeks of cod stratification 35-40 F (Bartow, 2004)
Seed life: Seeds can remain viable for a few seasons.
Recommended seed storage conditions: Dry seeds to a few % moisture, and store in cold dry environment.
Propagation recommendations: Propagate by seed.
Soil or medium requirements: Non soil medium- peat based with plenty of aeration, to simulate natural preference (Bartow, 2004).
Installation form: Propagate and plant from cone containers, as they are less expensive and larger containers are not necessary.
Recommended planting density: There is not necessary planting density, however gracilis can spread rather quickly, and is often described as behaving like a weed.
Care requirements after installed: Water well when first planted. It will be fine after that, as it is a hearty plant.
Normal rate of growth or spread; lifespan: Spreads rapidly, is often described as weedy in disturbed areas. (
Sources cited
Bartow, Amy. 2004. Propagation protocol for production of container Microsteris gracilis E. Greene plants; Corvallis Plant Materials Center, Corvallis, Oregon. In: Native Plant Network. URL: http://www.nativeplantnetwork.org (accessed 25 May 2006). Moscow (ID): University of Idaho, College of Natural Resources, Forest Research Nursery.
Pojar, Jim and Markinnon, Andy. 1994. Plants of The Pacific Northwest Coast Washington, Oregon, British Columbia & Alaska. B.C Forest Service, Research Program
Data compiled by: Joshua Hegarty, 25 May, 2006