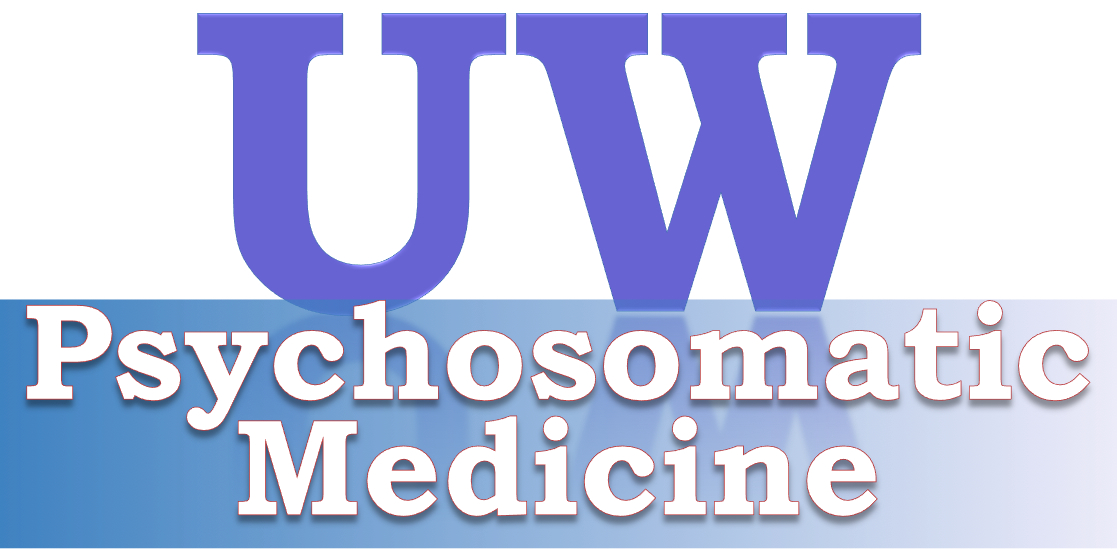 Alumni
2012-2013 Fellows
Kokil Chopra, MD
PGY-5

Dr. Chopra was born and raised in India where she completed her medical school with an honors in Internal Medicine.  After marrying her husband who is also a psychiatrist, they moved to the U.S. in 2004. After doing one year of externship in Psychiatry at North Shore LIJ Hospital, New York, she started a general adult psychiatr residency in 2007 at Eastern Virginia Medical School, Norfolk, VA.  She was the Chief Resident and was awarded a resident research award in 2011. She was then blessed with a beautiful baby boy and stayed home with him for one year before starting psychosomatic medicine training at the University of Washington.  Dr. Chopra has over 7 years of experience working in large general teaching hospitals with an extensive teaching experience both in India and the U.S., she has a few publications and poster presentations to her credit and extensive volunteer involvement in community rural health work in India that she still pursues when she is able. She likes to play badminton, dance and spend time with her family in her spare time. Her goal in the future is to work at an academic setting with residents and fellows like her and provide excellent consultation liaison service to the medical teams at the hospital.
Amelia Dubovsky, MD
PGY-5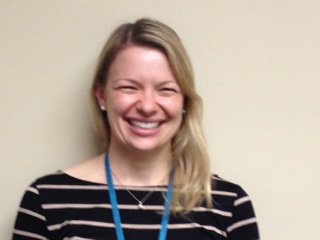 Amelia Dubovsky completed her undergraduate studies in music and psychology at Lewis and Clark College in Portland, OR. She then moved to New York City and did the post-baccalaureate pre-medical program at Columbia University and completed medical school at New York University. She finished her residency in adult psychiatry at Massachusetts General Hospital/McLean Hospital in Boston, MA. It was there that she became interested in psychosomatic medicine and wrote a review article on the neuropsychiatric effects of steroids as well as a chapter on treating psychiatric patients who had suffered severe burns. She was the chief administrative resident at MGH and was on the QA/QI committee and the resident selection committee. During her PGY-4 year of residency she spent time doing ECT with Dr. Charles Welch at MGH and became interested in increasing patient access to ECT as well as educating physicians about the benefit of ECT. She is currently a fellow in the psychosomatic medicine program at UW and is planning on staying in the Seattle area after fellowship.
2011-2012 Fellows
Denise Chang, MD
Matthew Schreiber, MD PHD
2010-2011 Fellow
Alvin Lau, MD
Alvin Lau completed his undergraduate studies in Cell Biology and attended medical school at the University of California, Davis.  Upon graduation, he felt like 9 years around the Davis-Sacramento area were insufficient, and completed the combined Family Medicine-Psychiatry at UC Davis Medical Center.  His interests continued to lay along the interface between medicine and psychiatry, and chose to pursue his Psychosomatic Medicine Fellowship at the University of Washington, and his specific outpatient interests included Primary Care Consultation-Liaison, Psychoncology and Perinatal Psychiatry.  He returned to California in San Mateo to take a position as the Medical Director of Mental Health Primary Care.  He serves as a provider as well as supervisor for imbedded primary care services in the regional mental health centers, and is working to help re-integrate primary care and psychiatry within the county.  He also serves as an inpatient attending physician for California Pacific Medical Center, working as the weekend inpatient unit attending and the inpatient psychiatric consultant for two campuses.
2009-2010 Fellow
Shaheena Virani, MD
2008-2009 Fellows
Cynthia Reardon, MD
David Harrison, MD, PhD
David Harrison, MD, PhD is an Assistant Professor in the Department of Psychiatry & Behavioral Sciences at the University of Washington School of Medicine (UWSOM). He currently works as a consulting psychiatrist in both the inpatient and outpatient settings and is course chair of a first year medical student course in behavior medicine. Dr. Harrison's professional interests also involve improving the integration of spiritual care and complementary and alternative medicine into medicine and psychiatry. Dr. Harrison received his MD and PhD (in nutrition) from the University of California at Davis. He attended residency in psychiatry at Oregon Health & Science University (OHSU) and during his last two years of residency directed OHSU's Integrative Medicine Consult Clinic. After residency, Dr. Harrison completed a fellowship in Consult-Liaison psychiatry at the UWSOM. Dr. Harrison has also received training as a massage therapist, medical acupuncturist, chaplain, and Yoga instructor.
2007-2008 Fellows
Shaune DeMers, MD
Scott Hansen, MD
Scott Hansen MD was a University of Washington Psychosomatic Medicine Fellow in 2008-09. Prior to his fellowship training he received a BA in History from Whitworth College where he also played football, worked for the Oregon State Hospital in the Oregon Forensic Psychiatric Program, and then attended Medical College of Wisconsin. Scott trained in the Psychiatry Residency Program at University of Washington where he was also inpatient/consult psychiatry service chief resident for UWMC in 2007-08. Following his fellowship training Scott worked for King County Public Hospital District No. 2/Evergreen Hospital Medical Center in an integrated collaborative behavioral health care demonstration project. He also worked as a staff psychiatrist for Group Health Cooperative. Scott currently works on the hospital consultation service at Virginia Mason Medical Center where he also serves on the Internal Medicine Residency instructional faculty. Scott continues to lecture in the University of Washington Psychosomatic Medicine fellowship. Scott teaches in many forums about topics including utilizing the concept of demoralization to inform the care of distressed patients with medical illness, decisional capacity evaluation, and controversies about the evidence base for use of some psychiatric medications.
2006-2007 Fellow
Anne M. Rich, MD
A Bio of Anne can be found here.
2005-2006 Fellow
Carmen Croicu, MD
Dr. Carmen Croicu is an Acting Assistant Professor in the Psychiatry & Behavioral Sciences Department at the University of Washington and an attending psychiatrist at Harborview Medical Center. She is a board-certified psychiatrist in psychosomatic medicine.  During her psychosomatic medicine fellowship at the University of Washington she developed a strong interest in women's mental health. Her clinical interests include treating women with mood and anxiety disorders during pregnancy and postpartum. She is currently involved in the "Depression Attention for Women Now "(The DAWN study) designed to reduce disparities and Improve care for Depression in OB-GYN Clinics. She dedicates part of her time providing psychiatric consultation for patients receiving care at UW Medicine Neighborhood Clinics and Women's Clinic at Harborview.
---