We facilitate and enhance a brave, affirming, liberatory, and celebratory environment for students, faculty, staff, and alumni of all sexual and gender orientation, identities, and expressions.
The University of Washington Q Center is a fierce primarily student run resource center dedicated to serving anyone with or without a gender or sexuality: UW students, staff, faculty, alum, and community members.  We host and support student groups, put on regular programming events, house a lending library, and amplify student voices on our Student Blog.  Explore our website for more about us or stop by the Husky Union Building, Room 315 Monday-Friday between 10am-6pm.
---
The Q Center website will be undergoing redesign renovations! For inquiries about the website or if you're having difficulties locating website content, please email uwqcwebmaster@gmail.com.
---
---
---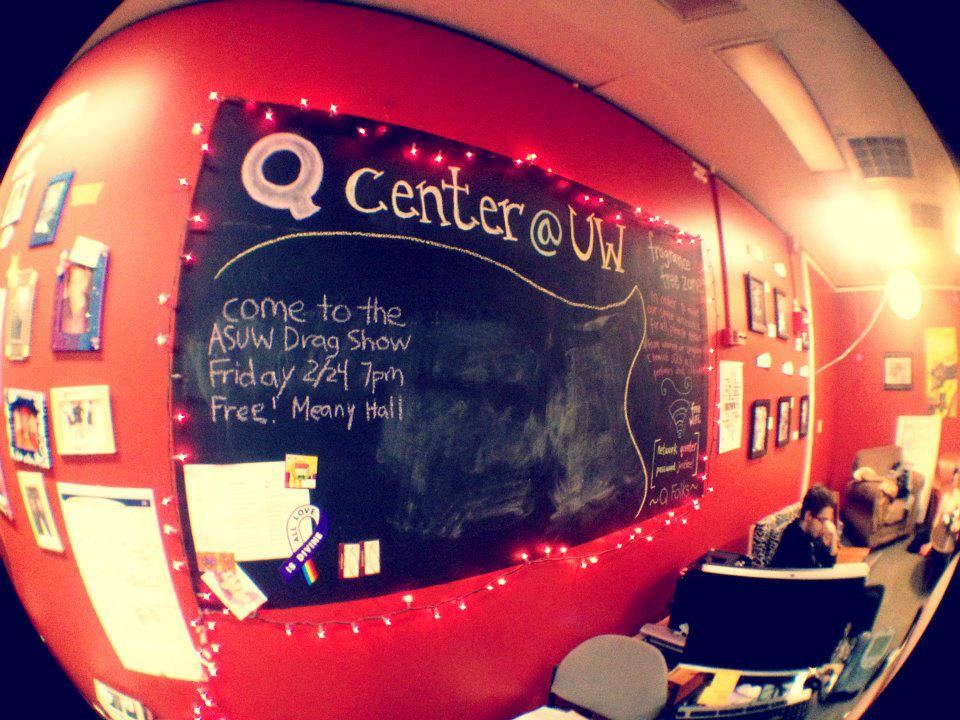 Get in the know!  Sign up for Campus Q email listserve!
HUB 315 Box 352235, Seattle 98195 | 206-897-1430 | 206-685-8749 (fax) | uwqcenter@gmail.com