Jen Self, PhD MSW:
  Director, Jen Self's secret identity is that of renaissance queer with a kick ass jump shot. A therapist and anti-oppression educator since 1996, Jen re-invented her queer activism through scholarship, program leadership, and teaching at the university of washington, completing an msw and a phd in social welfare. she
lives in west seattle with her awesome partner meg (growandresist) and equally fabulous daughter lucy. jen believes that audre lorde, cornell west, martin luther king jr., andrea smith, patricia hill collins, cathy cohen, ramona beltran, and john denver (yes seriously) knew/know that social and economic justice was/is rooted in resistance of domination and a love ethic. jen, moment to moment, works to align her life with those principles and grounds the q center in a similar praxis. jen has an active mind and aspires to visionary thinking, so she easily loses herself in big thoughts and feelings; she thinks that we should all look at pictures of space more often to contextualize our existence. jen believes that love and light are not only the center of the universe but also the core concepts of sociopolitical justice, not to mention a winning combination for the Q Center. For self's scholarly work see: Queering Queer Space. self is affiliate faculty at the uw school of social work and affiliate faculty for the sexuality and queer studies graduate certificate program.
Jaimée Marsh, MSW
(she/her pronouns)
Assistant Director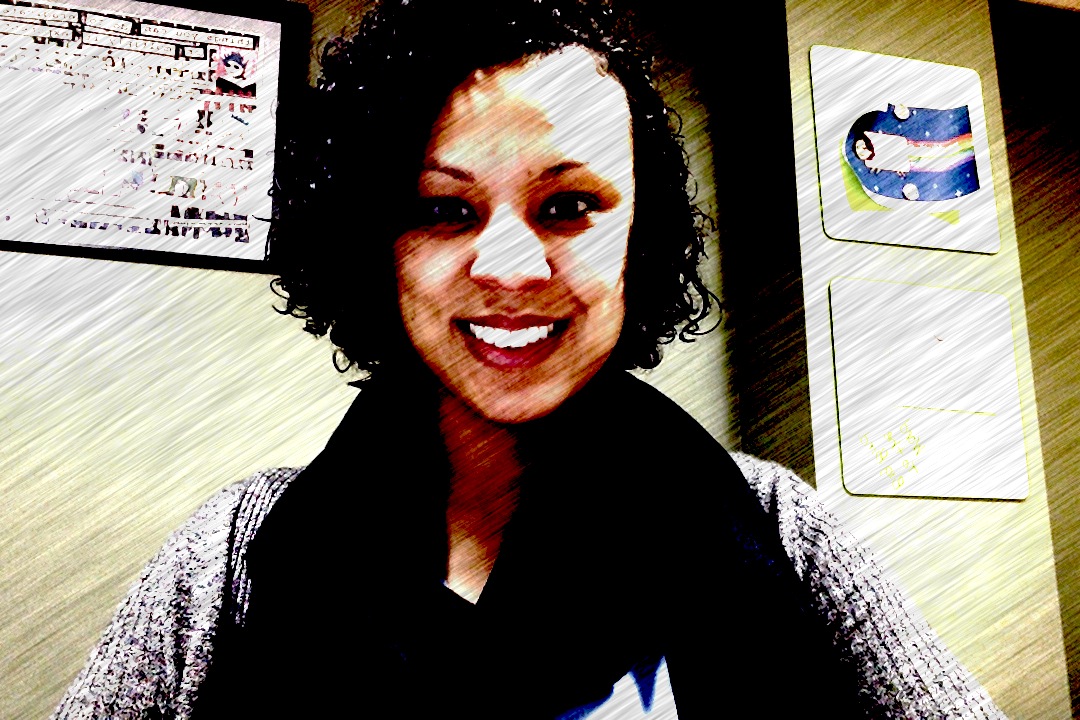 Jaimée is a proud husky (social work, class of '09) from Spokane, WA.  Among other identities, she is a queer multiracial woman who celebrates the ambiguity and fluidity of her identities.  She is an activist, an educator, and a scholar, and has used these talents to organize with queer people of color, youth, and first-generation college students for 10 years.  Jaimée earned a masters in social work from the University of Michigan where she specialized in community development, educational policy, and evaluation. after working in multi-ethnic student affairs for 2.5 years, Jaimée is honored to be back at the q center where she worked as a programmer in undergrad!  Jaimée gets excited about cultivating a space for people to be and to grow, building relationships and partnerships, and doing programs!  Outside of work, Jaimée loves to travel and considers herself a chef (based on watching a lot of Food Network) and a food critic (based on her 2 reviews on Yelp).  She is available for advising, social support, programming consultation, etc.
Ginger:
Ginger Colamussi is a second year graduate student in the Master of Social Work program at the University of Washington. She is the coordinator of the Queer Mentoring Program and is excited to connect with students, staff, faculty, and alumni at the University of Washington! Ginger has a background in youth development, education, and nonprofit management, and is passionate about empowering students to defy stereotypes, reach their goals, and create positive change in their communities and in the world. When she needs to relax and re-energize, Ginger loves to spend her time with her cute partner (Kelly) and her cute dog (Boots), play cards and board games, have outdoor adventures, travel and explore new places, and drink tea. For more information about the Queer Mentoring Program, please contact Ginger Colamussi at gcola@uw.edu.
Student Staff Bios: 
Adrian:
Adrian Sancho (he him/they them) is a raging homosexual. He likes cats, food, Netflix, video games, and boys; and can relate a whole lot to Lumpy Space Princess. He's a sophomore hoping to major in Public Health, and plans to go to grad school afterwards.
Alex:
Greetings! I'm Alex or you can call me Al (no copyright infringement intended). I'm majoring in Germanics and comparative literature. I love world languages. I speak English and Laotian fluently. I'm academically learning German at the moment. I also have taken Italian, French and Japanese. I also know some Dutch (but it's self-taught). I play the flute, viola and guitar. I like to write and read especially contemporary YA novels.  I'm the current affairs officer in German Club and I'm also an officer in QPOCA.  My favorite gelato flavor is yogurt.
Cecille:
"Courage is the magic to make dreams into reality" -Emil Castagnier (Tales of Symphonia- Dawn of the New World)
Cecille Del Rosario is a junior aiming for a double degree in Japanese Linguistics and Informatics. They work with Anak Bayan, a comprehensive, national democratic mass organization of the Filipino youth. They also like romantic strolls to the fridge, playing with their baby nephew, and critically analyzing Japanese pop idols' roles in Japanese society from an outsider point of view.
they/them/their
  James is a senior in the Anthropology department, with a minor in Gender, Women, and Sexuality Studies. They are heavily involved with the Queer People of Color Alliance, Asian Coaltion for Equality, and the OMA&D Student Advisory Board. Outside of the UW, they also do work with Sahngnoksoo, a radical/progressive organizing group that centers around the experiences of Koreans/Korean Americans and their relationship to anti-oppression work. In their free time, James likes to spend time crafting, learning how to play new board games, meeting more QPoC, and spending time with their chosen family.
Lor: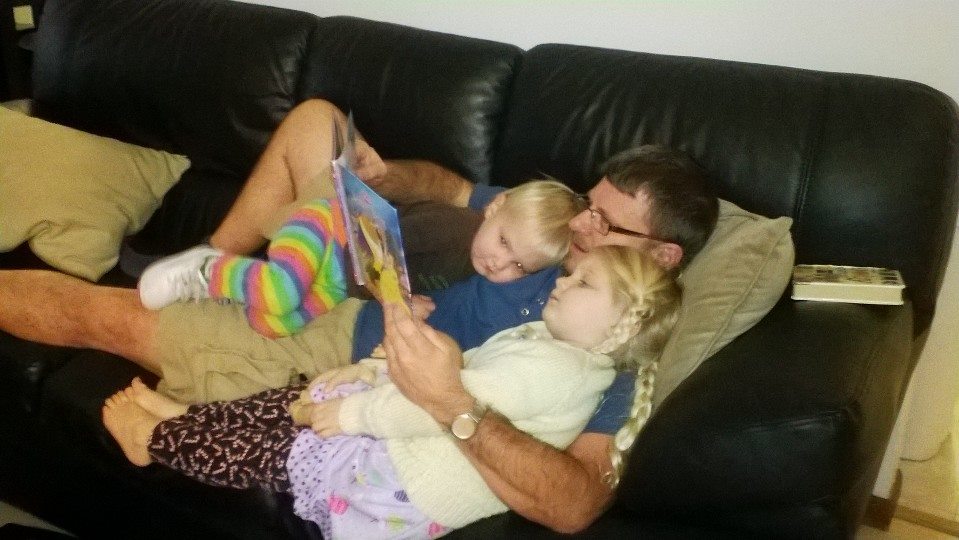 Lor is currently a second year graduate student in the Master of Social Work program here at the University of Washington. He completed his Bachelor of Science degree in Health Psychology at Bastyr University in 2011. He is a student adviser in our advising program. He has been a member of the LGBTQ community for many years up and down the West Coast. He fancies himself not only as a nascent social worker and counselor but community activist as well. He joyfully embraces being a 'forever student' of life. He brings a variety of learning experiences into whatever his is doing, whether it is talking with friends and colleagues, studying in school, working with people helping them in any capacity that they request, and can be seen riding a shopping cart through the parking lot to his car. Listening, witnessing and validating another's experience are his biggest passion these days in his life. Lor's outside interests are gardening, wine making, rockhounding, spending time with the important people in his life, and exploring the world we live in, and nurturing his inner kid. Lor considers himself to be the Labrador of people, He loves everybody and everybody loves him. Well maybe not everybody, but he still thinks eventually he will win over the world with compassion, love and kindness. Lor has been striving to embrace every moment of his life from an anti-oppression and social justice lens. Lor understands this is a large and ambitious project which is his personal and professional life project. This is what Lor brings to his work at the Q Center.
Oly:
 Oly is in their second year here at the UW, studying pre-natural health topics and majoring in CHID. As the education coordinator of the Q Center, they co-facilitate Queer 101 with James, coordinate Safe Zone training sessions on campus, and run the new advice column on our website, Dear Queer. Off campus, they coach volleyball, draw both for fun and for profit, consume absurd amounts of media in embarrassingly short amounts of time, cook easy-to-follow recipes, and blog incessantly about things that don't matter.
_______________________________________________________________________________________________
Feel free to send your website (or other) comments, questions, or concerns to:
uwqcwebmaster@gmail.com