Q Center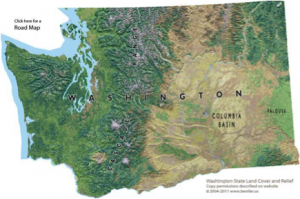 If you are a resident of Washington State, there are two main methods of changing your legal name on your government-issued documents: a certified court-order, or by Common Law whereby you will be asked to show usage of your preferred name.
How to change your name by court order:
File a Petition in the district court of the judicial district in which you reside along with the filing fee. You will also need to complete an Order for Name Change for the judge to sign. Photo ID may be required. You need to call the district court for the district in which you reside to determine the amount of the filing fee because the filing fees vary. Keep in mind that name change fees can cost in the range of $150 – $200 depending on your district and how many copies of the court order you request. The Petition must state your current name, the new name you want and the reasons for the name change. The Petition should also state that you are not changing your name for fraudulent purposes and that changing your name will not be detrimental to the interests of any other person.
More information on name changes in Washington State can be found here. Name change information specific to King County can be found here.
How to change your name through Common Law:
Common law name change results by simply using the new name consistently and exclusively for all purposes. This is legal because a person has a common law right to use any name they choose. No legal proceedings or attorneys fees are involved in this type of name change. The common law method has disadvantages because many governmental institutions may require documentation proving that a valid name change has been made. Since you have not gone to court and acquired a court order for your name change, you will need some other document to satisfy this requirement. Most offices will be satisfied with an affidavit of name change. An affidavit is a written statement explaining that you have changed your name for all purposes and that you have not made the change for fraudulent purposes. The affidavit must be sworn to and signed before a notary public and sent to the appropriate office.
More information on name changes in Washington State can be found here.
How to change your name on your WA State Birth Certificate:
A court-ordered name change (as #1 discussed above) is necessary to change the name on a birth certificate.  Once the name change has been approved, if you wish to change your birth certificate, and if you were born in WA State, you will need to send certified copies of all the completed paperwork to:
Department of Health Center for Health Statistics P.O. Box 9709 Olympia, WA 98507-9709  
If you have concerns about changing your name or have any questions with regard to this matter–the Q Center wants to support you!