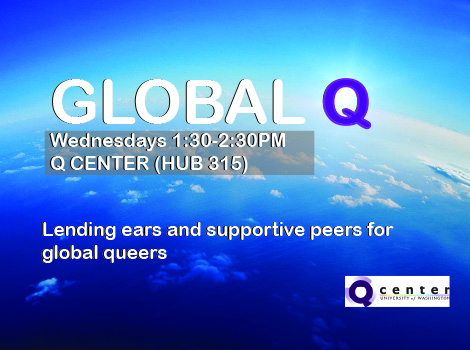 Global Q
Wednesdays 1:30-2:30 | Q Center (HUB 315)
Global Q is a casual discussion group that gets together for lunch and is open to people who identify as an LGBTQ international and/or transnational*student of the UW. With a group of supporting peers and allies, discussions are shaped around experiences relating to LGBTQ topics, culture, intersecting identities or anything the group brings up!
*Transnational here is defined as students who feel their identities resonate with not only their country of current residence but also other countries that have had a significant impact on their identity.
LGBTQ folks are also encouraged to bring allies for support!
For questions and inquiries, email uwglobalq@gmail.com for more information.