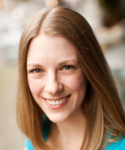 Alana Peters-Whiting graduated from Western Washington University with a B.S. in Geology. As an undergrad, Alana worked as a Laboratory Assistant in the WWU Department of Biology as well as the UW Department of Pharmacy. Her love of science brought her to work at the Bernier Lab. She currently builds databases and manages the data collected from all of our studies. Alana also pursues musical theatre professionally and performs at local theaters, including the 5th Avenue Theatre, Seattle Children's Theatre, and Village Theatre.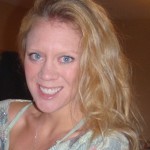 Brenna is a Montana native who graduated from Davidson College (NC) with a Bachelor's degree in Psychology and Spanish and from Arizona State University with a Master's degree in Social Psychology. She is also a certified therapeutic horseback riding instructor with many years of experience volunteering and working with children and adults with autism spectrum disorders, among others. She spent the past two years teaching undergraduate psychology and liberal arts classes in Tunisia before returning to the U.S. and beginning work as a Research Coordinator for the RabLab.  In her spare time, Brenna thrives on time spent outside, especially distance running and horseback riding, and exploring the greater Seattle area with her husband and dog.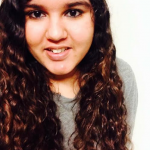 Heena graduated from the University of Washington with a BA in Psychology and a BS in Physiology. During her undergraduate studies, she interned at Seattle Children's Research Institute focusing on autism research via neuroimaging. She is now a Research Study Assistant in the Bernier Lab and is interested in the developmental trajectories of children and adolescents with autism. Heena hopes to pursue further graduate and PhD studies in the near future. In her spare time, Heena can be found in a blanket burrito watching Netflix and knitting, in the kitchen baking, or practicing applying henna on anyone who will let her.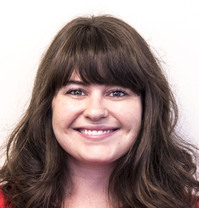 Morgan, a Texas native, graduated from St. Edward's University with a Bachelor's in Psychology. After graduation she spent time working with clinical populations and children, volunteering as a research assistant, and traveling as much as possible. She then pursued a Master's in Psychological Research at Texas State University, where she graduated from in 2016. Morgan currently works in the lab as a Research Coordinator. Eventually, she plans to pursue a PhD in Clinical Psychology. In her free time she enjoys yoga, reading, travel, outdoor adventures, playing card/board games, and snuggling with her dog.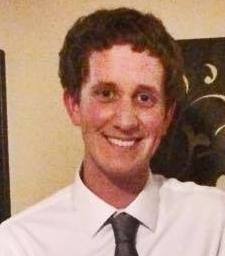 Alex is a graduate from the University of Georgia with a BS in Psychology. While studying in Georgia, Alex was heavily involved in several local Autism volunteer groups and worked on community outreach through the university. He now works as a Research Study Assistant in the Bernier Lab. Alex plans on pursuing a PhD and his research interests focus broadly on both clinical interventions for families and affected children, along with universal screening models. In his spare time, Alex likes to explore Seattle, go camping and hiking, and play with his wonderful and amazing cat.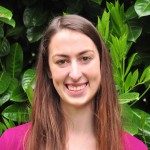 Anna is currently a student at the University of Washington, completing a B.S. in Psychology and a B.A. in Social Work. She began in the lab as an honors student intern investigating the Broader Autism Phenotype in parents of children with ASD, and is now working as a Research Study Assistant. Her research interests include the relationship between expressed traits in children with autism and their parents, as well as effective early identification and intervention strategies. After graduation she plans to pursue graduate level education combining her social work and ASD interests. In her free time, she enjoys baking, doing yoga, watching Netflix, snowboarding, traveling, and spending time with family.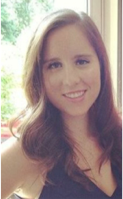 Emily graduated from the University of Connecticut's Honors Program with a B.A. in Psychology and English. While at UConn, Emily assisted in research on the early detection of ASD and completed her honors thesis on parental stress in relation to children's autism symptom severity. After graduation, Emily spent two years at Columbia University working on early childhood care and education research.  Emily is working in the lab as a Research Study Assistant.  Her research interests focus broadly on early identification and intervention of ASD.  She is particularly interested in how autism affects family stress, functioning, and well-being and in peer- and parent-mediated interventions for children with ASD.  Emily hopes to pursue a Ph.D. in clinical psychology focused on children with autism. In her free time, Emily likes to cook, drink lots of coffee, and do yoga.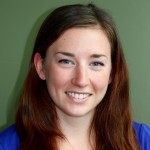 Kira graduated from Pacific University with a Bachelor's degree in Psychology. After graduation, she worked at Seattle Children's Hospital in the Pediatric Behavioral Medicine Unit and Autism Center. Currently she works in the lab as a Clinical Research Associate. Kira spends her free time running, climbing, biking, and exploring the North Cascades.