FIREARMS SAFETY, SUICIDE AWARENESS & YOU TRAINING
The Safer Homes Suicide Aware initiative, which includes this training, is about saving lives, period. The skills learned in this training will help retailers and instructors – as well as anyone within the firearms community – to take actions that will help to save lives.
This training is FREE to Washington state firearm retailers and instructors.
To take the training, please follow the link below and create an account. The training takes approximately one hour to complete.
After taking this training, participants will be able to order or download (free) Safer Homes Materials to help them in educating their customers about safe storage to counter today's risk.
The National Rifle Association, the Second Amendment Foundation and Forefront Suicide Prevention helped to develop the Safer Homes training. Other collaborators in the Safer Homes Coalition are firearms retailers, state agencies, law enforcement, mental health providers, health care providers and suicide prevention advocates.
Firearm safety is a proud tradition in Washington and across the United States. For many years, the American firearms-using public has embraced safe storage in order to avoid the tragedy of a young child dying or hurting another in an accidental shooting.
Today, the largest risk by far of firearm death is to boys and men who end their lives by suicide.
THIS 60-MINUTE ONLINE TRAINING WILL ENABLE PARTICIPANTS TO: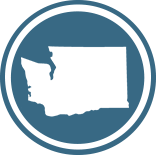 Recognize suicide's impact on communities and families
Know how locked storage, limited access and temporarily limiting exposure to firearms can reduce suicide.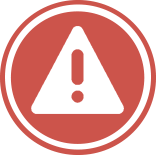 Recognize basic warning signs of suicide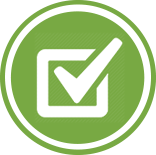 Understand and be able to use LEARN™ steps to support an individual at risk of suicide.
SAFER HOMES, SUICIDE AWARE
MATERIALS
2-SIDED FIREARMS POSTCARD, 5.5 x 8.5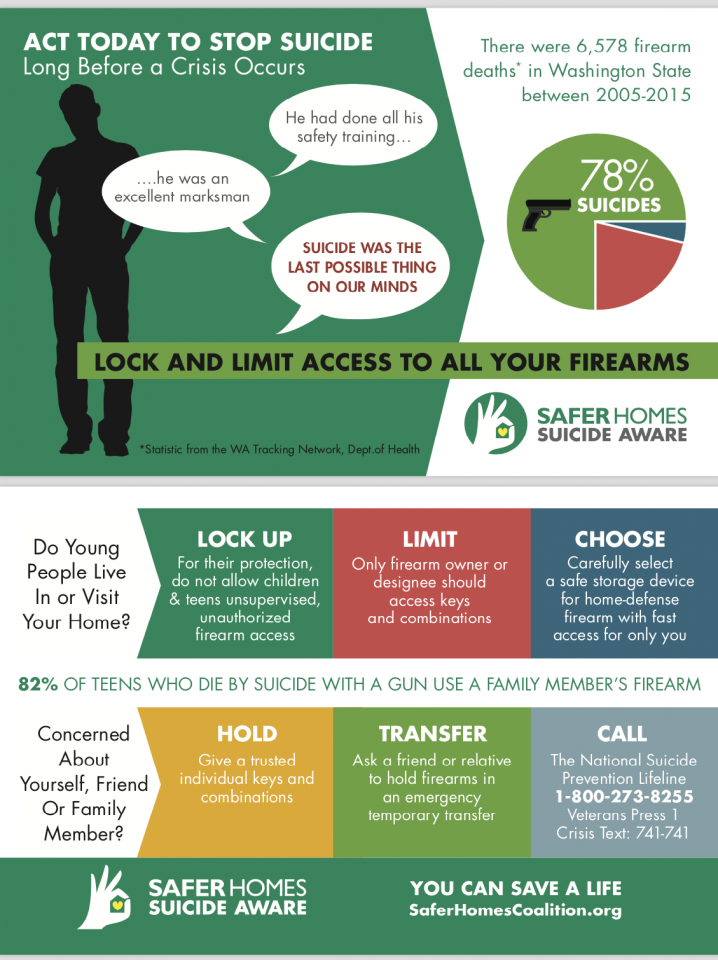 This postcard gives specific recommendations for safe storage of firearms. These recommendations will help prevent suicide deaths. You can download it for free or order printed copies using the form below.
FIREARMS POSTER, 18 x 24 inches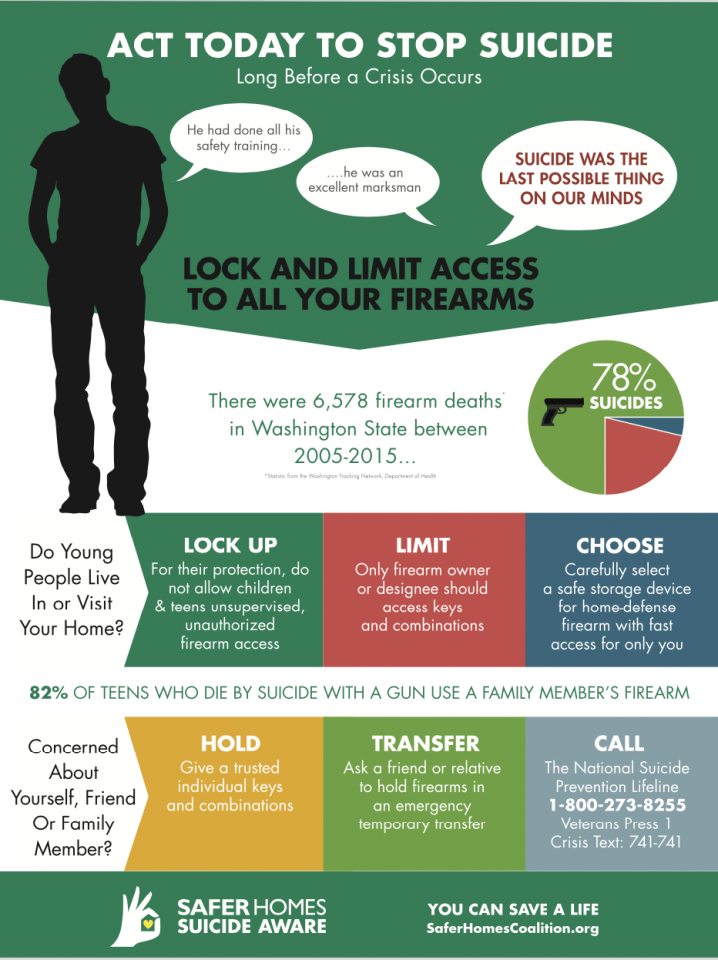 This poster contains recommendations for locking and limiting access to firearms, including emergency temporary transfer. If followed, these recommendations will help prevent suicide deaths. You can download it for free or order printed copies using the form below.
All materials are the intellectual property of the Safer Homes Task Force. You are free to download and use them, but we ask that you do not modify them in any way.
PRINTED MATERIALS
These materials will be supplied for free to Washington firearms retailers and safety instructors. Out-of-state retailers and others may download or purchase materials. Please complete the form below to request printed postcards or stickers. Be sure to complete all the fields and tell us the quantities in the notes box.