The Safer Homes Coalition takes no position on today's firearms issues. Our goal is to save lives from suicides involving medications or firearms. We are a public-private partnership supported by matching state and private funds.
Our Mission, Vision and Values
Our mission is to reduce suicide deaths through a public health campaign created especially for communities that use firearms.
Our vision is to create a state and nation where every person is equipped to help prevent suicide.
Our values: Forging a community of diverse perspectives singularly focused on reducing suicide using strategies where there is common ground.
Customized trainings that ensure individuals who prescribe or sell potential lethal means (commonly used in suicide) are prepared to be proactive about prevention.
Coupling an action oriented public safety message about locking and limiting access to medications and firearms with the distribution of safe storage devices
Innovative suicide prevention training that creates a relevant message for every single person, not just those who are currently concerned about someone close who might be considering suicide.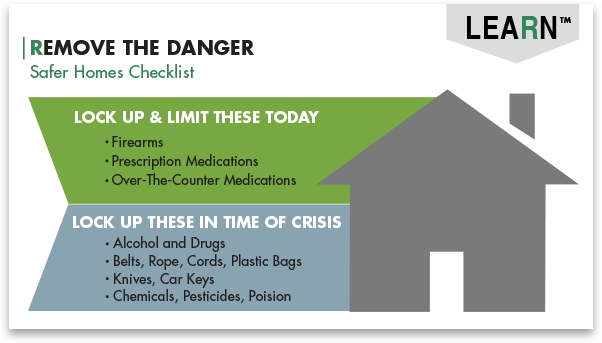 RETAILERS INVITED TO TAKE THE SAFER HOMES TRAINING
CONVERSATIONS AT GUN SHOWS AND OTHER EVENTS
FIREARMS LOCKING DEVICES PROVIDED AT NO COST
MEDICATIONS LOCKING DEVICES PROVIDED AT NO COST
WASHINGTON POST, APRIL 6, 2016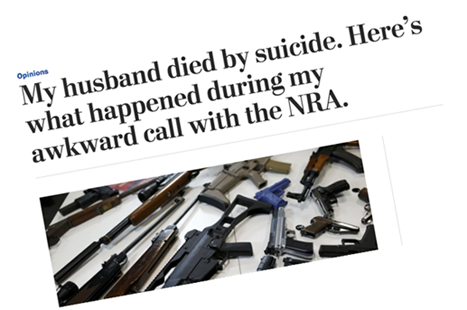 It all began with a cold call to the NRA…
"It wasn't the hardest phone call I've ever made, but it was certainly awkward. I was cold-calling the National Rifle Association. Because the NRA is well-known for offering gun safety training, I wanted to know whether the organization had ideas on how to reduce the number of firearm suicides. "
The Safer Homes Coalition came together around a common coal: reducing suicide in Washington state. Partners include firearms retailers, the Second Amendment Foundation and the NRA, health care and mental health providers, suicide prevention experts and more. Washington's legislature created the basis for the Safer Homes Coalition by passing bills in 2016 & 2017.
The Safer Homes Coalition began to roll out the Safer Homes, Suicide Aware public health campaign on Sept. 10, 2017, World Suicide Prevention Day.
Coalition co-chairs are Alan Gottlieb, executive vice president of the Second Amendment Foundation, and Jennifer Stuber, co-founder of Forefront Suicide Prevention and associate professor at the University of Washington's School of Social Work.
Safer Homes partners stand behind common-sense, universal principles of safe firearms storage for Washington's firearms community and such communities across the nation.
Safer Homes Coalition
Led by Forefront Suicide Prevention and the Second Amendment Foundation, our coalition is comprised of firearms retailers, second amendment rights groups, health care providers, and suicide prevention experts who came together around a single goal to save lives.