Everyone has a role to play in suicide prevention
The Safer Homes Coalition believes that everyone has a role to play in preventing suicide. Everyone can learn how to have a conversation with a loved one you're concerned about. All firearms owners can make sure their homes safer by locking and limiting unauthorized access to firearms.
This free training offers more information and skills you can use to support loved ones and others whose behaviors raise concern.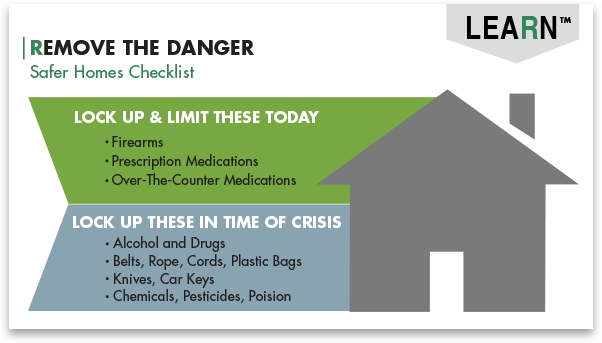 Learn more about suicide and how to prevent it. How big is the problem? Can I watch a Safer Homes conversation?