Student Legal Services
Staff
Director
Tanya Fekri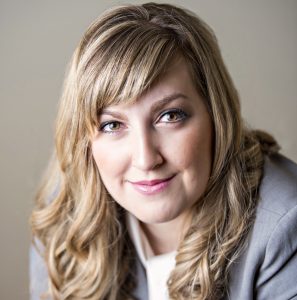 Tanya has been the Student Legal Services Director since December of 2018. Tanya was born in Tehran, Iran and she and her family emigrated to the United States in hopes to pursue the American dream. Tanya personally experienced the immigration process first-hand and that is why she became interested in immigration law. She attended UW as an undergraduate student receiving a double degree in Political Science and Law, Societies, and Justice; and a minor in Diversity studies. She went on to become an ESL teacher and citizenship instructor for the Refugee Resettlement Office in Seattle.
Tanya attended Seattle University School of Law where she served as a summer law clerk with the Attorney General's Office; she also completed externships with Northwest Immigrant Rights Project, Catholic Community Services, and Unemployment Law Project.
After graduation she traveled to Quetzaltenango, Guatemala to complete a Spanish immersion program in order to provide language access and legal services to the Spanish-speaking community. Tanya worked as an immigration attorney for Catholic Community Services for four years where she represented low-income immigrants and refugees. Tanya has organized and hosted several free citizenship and DACA workshops with community organizations and the Office of Immigrant and Refugee Affairs.
Staff Attorney
Amanda Reynoso-Palley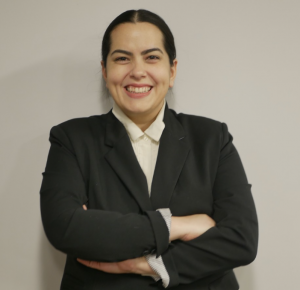 Amanda Reynoso-Palley joined Student Legal Services as a staff attorney in November, 2020. Amanda grew up in the Bay Area in California. She attended UC Berkeley as an undergraduate receiving a degree in Latin American History.
Amanda attended Cornell Law School. She volunteered with the International Refugee Assistance Project throughout law school and spent three semesters working in the Global Gender Justice Clinic. During her summers, she interned with the East Bay Sanctuary Coalition representing asylees, and the ACLU Women's Rights Project focussing on equal access to education. She spent her last semester externing with Judge St. Eve in the United States District Court in the Northern District of Illinois. Upon graduating, Amanda was awarded the Frank H.T. Rhodes Fellowship, awarded yearly to one Cornell Law School graduate who has shown exceptional commitment to the field of public interest law.
Amanda began her career as an attorney at Day One in New York City where she worked for three years with young survivors of dating violence. She represented clients in obtaining orders of protection, custody and visitation orders, immigration status, housing, and public benefits. She also trained youth-serving professionals across New York City on identifying and responding to dating violence. Amanda continued her work with young people at Bay Area Legal Aid in the Youth Justice Project where she represented youth aged 13-24 who were at risk of homelessness; she provided direct representation across a host of legal areas, including: dependency, probate guardianships, family law, immigration, housing, public benefits, and consumer rights. Amanda is highly proficient in Spanish and loves traveling and spending time with her dog, Pinto!
Licensed Legal Interns
Eight licensed legal interns provide legal advice and representation.  As third-year UW law students who hold limited licenses to practice law in Washington under Rule 9 of the Admission to Practice Rules, each is supervised by the staff attorney and a volunteer attorney in private practice.  After law school, the legal interns continue their careers  in Washington and across the country as judicial clerks, legal services attorneys, public defenders, prosecutors, assistant attorneys general, corporate counsel, and private practitioners.
Legal Assistants
Our two legal assistants are undergraduate UW students with backgrounds and interest in law. At SLS, they learn about the practice of law in a hands-on way, collaborate with staff on administrative and client matters, and attend client meetings and court hearings. Some of their management responsibilities include training staff on office procedures and technology, collaborating on the budget process, and spearheading promotional efforts. SLS legal assistants commonly go on to attend law school or graduate school.
Outreach Intern
Our outreach intern is an undergraduate UW student with interest in law. As an intern, they assist SLS in increasing outreach in underrepresented minority communities, accessibility to resources and information, and strengthening partnerships with UW entities and stakeholders. Much of this is done through work in tabling, connecting with campus organizations, running SLS social media, designing promotional materials, and holding presentations.