Occasionally, after packaging a slideshow for an offline presentation and launching the slideshow, a person will get an error message like the one shown here.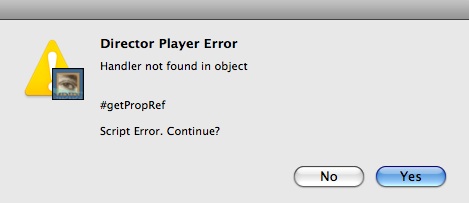 If you get this error message, immediately email soail@uw.edu so that we can fix the problem. It does sometimes take a couple hours after we receive the email to do this, so it is always best to test your packaged slideshows in advance.
NOTE: this error does not affect the live version of the slideshow, so, if you discover this problem at the last minute, and if you have ImageViewer already downloaded (it's on the computers in Art 003, 004, 006, and 317), you can use the live version of the slideshow instead.