From SOSwiki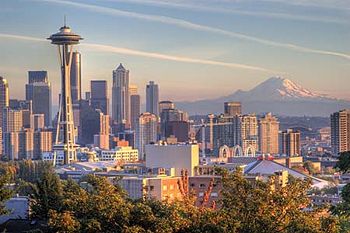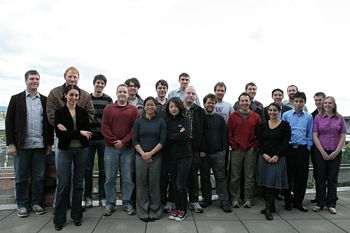 In Synthetic Biology
The Klavins Lab at the University of Washington in Seattle, WA has several positions available for postdoctoral scholars (and Ph.D. students, see here) in synthetic biology. Our lab's mission is to develop new design methodologies for synthetic biological systems and to demonstrate our designs in cells. Design topics of interest include feedback control, stochastic gene regulation, modularity, evolutionary tuning, pattern formation, programmed development, and molecular computing in general. Experimental topics of interest include designing and testing new genetic constructs in E. coli and/or S. cerevisiae as well as assays for measuring stochastic behavior, such as flow cytometry and time-lapse fluouesence microscopy. We are interested in both theory and experimental work. The ideal candidate is comfortable with, although not necessarily an expert in, both extremes.
The Klavins lab collaborates with a variety of other researchers in molecular programming, synthetic biology, and biology at the UW and beyond. Our main sources of funding relate to projects in collaboration with Erik Winfree (Molecular Programming), Jennifer Nemhauser (Plant Biology), and Georg Seelig (Nucleic Acid Synthetic Biology).
Interested and well-qualified applicants should send a CV with and a list of references to Prof. Eric Klavins, preferably via email.