TLC-ART Program
March 24, 2020
USA Today Covers Coronavirus with Dr. Ho

Dr. Ho discussed some of the complications of treating COVID-19 with vaccines and therapeutics with USA Today in an article by Elizabeth Wise titled "Scientists chase two fronts in how to treat coronavirus, but 'there's no magic drug right now.'" For the whole story, follow the link.
---
March 23, 2020
Salon Interviews Dr. Ho on Chloroquine
Salon's Nicole Karlis interviewed Dr. Ho about the history of chloroquine and hyroxychloroquine, what role they could play in treating COVID-19, and the possible side effects. For the whole interview follow the link.
---
March 20, 2020
Dr. Ho explains Antimalarial Hydroxychloroquine and COVID-19 with Geekwire
Dr. Ho contributed to an article by Geekwire's Karina Mazhukhina on hydroxychloroquine as a potential treatment for COVID-19. For the whole story, titled "UW treating COVID-19 patients with antimalarial drug—researcher calls it 'very promising,'" follow the link.
---
March 12, 2020
TLC-ART's Dr. Perazzolo Discusses Covid-19 Treatment on Italian National TV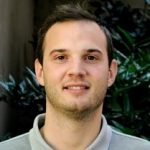 Dr. Simone Perazzolo, a scientist in the TLC-ART Program, was featured on Italian national TV explaining how an FDA approved protease inhibitor called Lopinavir (Kaletra) may be effective against Covid-19 since requires protease enzymes to replicate.
---
February 7, 2020
TLC-ART GLAD Project Covered at LAII 2020
The 3rd Long-Acting Injectables and Implantables Conference (LAII 2020) in La Jolla yesterday and today is covering cutting edge developments in pharmaceutics, including TLC-ART's newly funded Global Long-Acting Drug (GLAD) Project, transforming daily oral tenofovir-lamivudine-dolutegravir (TLD) pills into a long-acting injectable product for global access.
---
February 4, 2020
Unitaid Announces $6.9 Million Funding for TLC-ART to Transform Current HIV Drugs into Long-Acting Injectables for Worldwide Use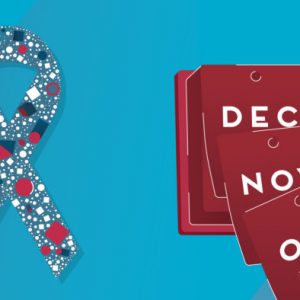 Unitaid, a hosted funding partner of the WHO, announced investment in the TLC-ART drug-combination nanoparticle platform technology to transform current short-acting HIV drug combinations into long-acting medicines to simplify treatment for people living with HIV. 
---
December 1, 2019
Acceptability Study Results Suggest Effectiveness is the Key to Injectable HIV Treatment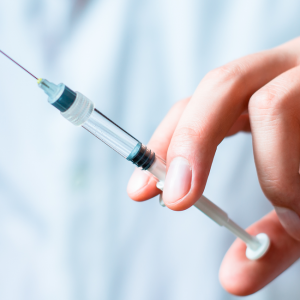 Recent work by our TLC-ART team members revealed that effectiveness and frequency are the two key factors affecting patent and consumer acceptability criteria of long-acting antiretroviral therapy. Even so, effectiveness has the highest significance (p=0.0005).
---
October 29, 2019
Profs. Susan Graham and Jane Simoni Innovate with Patient Profile Grant
Professors Susan Graham (Global Health and Medicine) and Jane Simoni (Psychology) have recently received NIH grant support to study consumer and advocate preferences for long-acting injectable anti-retroviral therapies for HIV in both the United States (Seattle and Atlanta) and Kenya (Nairobi).
---
October 10, 2019
NIH Supports TLC-ART Program to Test a Novel Long-Acting Drug Combination in Humans
TLC-ART has proposed and received NIH funding to begin human testing of our 3-drug combination HIV medicines. Current long-acting HIV treatments use only one drug. TLC-ART's goal is to transform short-acting HIV drugs into long-acting combinations that target the virus in the blood and lymphs.
---
October 1, 2019
Unitaid and TLC-ART Are Developing a Grant Agreement for Making Long-Acting HIV Medicines for Global Health

Unitaid, a part of the WHO, engaged the UW's TLC-ART program for developing a grant agreement (GAD). It intends to accelerate the global impact of long-acting (LA) HIV medicines enabled by TLC-ART innovations. The project will transform current oral drugs into more effective, targeted LA therapies to improve patient appeal.
---
Next page