Welcome from the Editor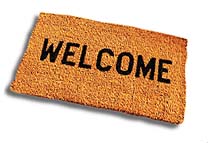 Spring has finally arrived and our beautiful campus is in full bloom. Baby ducks are swimming in Drumheller Fountain and navigating the duckling ramp in and out of the pond. Read more...

Get Your Research On!
The University of Washington offers research experiences in all fields to undergraduates, and many students point to these experiences as among the most powerful they have as undergraduates, helping them to develop transferable skills and knowledge that complement their coursework and that prepare them for competitive post-graduation employment and education. Read more...

7-Quarter BLA Approved
The Department of Landscape Architecture has revised curriculum so that admitted students may earn a Bachelor of Landscape Architecture (BLA) in seven quarters—two academic years plus the Summer Quarter between—along with the traditional nine quarter/three academic year degree schedule. Read more...

Biology Admission Requirements Changing
Beginning Summer 2014 admission to the BA and BS Degrees offered by the Department of Biology will be by competitive application process. Read more...

Change the Big Picture with a BASW
The undergraduate program in social welfare combines classroom learning, community service, and 480 hours of supervised field experience. Read more...

Engineering Out of the Box
There is as engineering program outside of the College of Engineering—Bioresource Science and Engineering (BSE) in the School of Environmental and Forest Sciences. Like all the other UW Engineering programs, it is ABET accredited, and has very similar two year transfer requirements to other engineering programs. A complete guide to required courses can be found online.
Read more...



UW Bothell: New STEM Degrees
The School of Science, Technology, Engineering and Math at UW Bothell is pleased to announce that three brand new Bachelor degrees in the STEM fields are coming to UW Bothell for Autumn 2014: Computer Engineering, Mechanical Engineering and Chemistry. Read more...