FALL 2004 | Issue No. 1
Transfer Thursdays
Thinking about transferring to the UW? If you are, Transfer Thursday is your gateway to transfer information. At a Transfer Thursday session, you can speak to an admissions counselor who will tell you all about applying to the UW. You can also meet with an undergraduate academic advisor who will help you prepare for your intended UW major. Bring your questions and your unofficial transcript(s). It's one-stop shopping for the prospective transfer student.
Where:
University of Washington
171 Mary Gates Hall
When:
Every Thursday
1:00 to 4:00.
Admissions sessions
begins at 2:30!
For more information:
(206) 543-2550 or click here
For Advisors:
Don't forget the 2004 UW/CC Advising Conference!
If you are a community college academic advisor and you want learn more about what's happening at the UW, think about attending the UW/CC Advising conference. If you are planning to attend, don't forget to register here. Registering lets us know how many folks are actually coming out for the day!
Thanks,
Dave Sayrs
James Meadows
Co-coordinators:
UW/CC Advising Conference 2004

Credits
James Meadows
Editor
Jamie Yaptinchay
Technical Designer
Contributors to this Issue:
Peg Cheng
Beret Kischner
James Meadows
Bethann Pflugeisen
Clay Schwenn
Stephanie Swanson
Jamie Yaptinchay
The Transfer eNewsletter is a project of the UW Undergraduate Advising Gateway Center.
Undergraduate Gateway Center
171 Mary Gates Hall
Weekdays 8 a.m. - 5 p.m.
Transfer Admissions to the UW
The Real Story
Still confused about your chances of transferring to the UW? If you are, you're probably not alone. Given widespread rumors and recent headlines, you might believe that the University of Washington no longer accepts transfer students. You may have also concluded that the UW, under the new transfer admission process...Read more
Welcome to the Transfer eNewsletter!
If you are a community college student or an academic adviser in the state of Washington and you want to know about transferring to the UW, this online, quarterly newsletter is for you. While much of the current issue addresses transfer admission preparation, in future issues, we plan to explore many different aspects of the transfer experience. Read more...
The Transfer Treasure Hunt: Preparing for Your UW Major
So you want to get your bachelor's degree from the University of Washington? You're in good company. A degree from the UW is a valuable commodity and thousands of students each year compete for a seat in the hallowed halls of this prestigious university.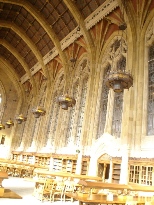 One key way to gain entrance to the UW is to be prepared for your major. Think of preparing for your major as similar to finding a treasure. We've outlined the steps for you.Read more...
UW-Seattle Campus Tour
Come check out a visual slideshow tour of the UW's campus, a pictoral glimpse of university life through campus photos of well known sites of student interest.
Click here to begin tour.


Application Deadlines for Competitive Majors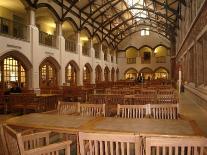 Interested in majoring in Business Administration, Computer Science, or Nursing? These are a but a few popular competitive majors at the University of Washington. Certain majors at the UW are considered "competitive" and differ from "open" majors in that they require an additional application process for admission instead of a mere declaration. The following section lists the competitive majors at UW and their application due dates. Read more...

Yakima Valley Transfers Win High Honors
Of the many community college transfer students who received honors of one kind or another at the June 2004 graduation ceremony, two deserve special mention... Read more


Alternatives to UW-Seattle
As enrollment pressures persist at the University of Washington, Seattle Campus, many students are beginning to explore all available options as backup plans to their primary goal. What many students are finding, however, is that the University of Washington offers excellent alternative opportunities in its UW Tacoma, UW Bothell, and UW Evening Degree programs. For many students, these programs are not just excellent alternatives, but perhaps even better and more accommodating options than the UW Seattle. Read more...
Backing Up Your Future: Choosing a Backup Major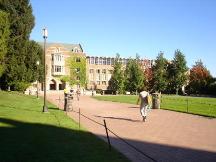 Whether we're backing up a computer file or a starting quarterback, the principle remains the same: a backup gives us options in case things don't go exactly as planned. Read more...
Department Profile
The Transfer eNewsletter presents a feature on the department of Environmental & Occupational Health Sciences. UW is home to many prestigious schools and departments waiting to be explored. Come learn more about one of many possible programs available to you as a potential UW student. Read more...
FALL 2004 | Issue No. 1