Welcome from the Editor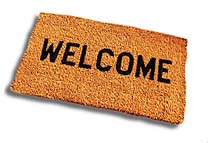 Change is in the air. Whether we're talking about the leadership of the country or the direction the economy is heading, it looks as if all of us are in for some change.
Read more...

Admissions Updates: By the Numbers
We are pleased to report positive outcomes for students entering UW Seattle from Washington community colleges. Read more...

Transfer Admissions for International Students
International students at Washington community colleges may be wondering: Do I apply as a transfer student or as an international student? Read more...

Important Developments in English Language Proficiency Testing at UW
There are several important developments in English language proficiency testing at UW we want to make sure community college advisers and prospective transfer students know about. Read more...

Highway to Husky Admission: a Workshop for Community College Advisers
As a newcomer to community college advising, the Highway to Husky Admission Summer workshop was an especially valuable learning experience. Read more...

University of Washington/Community College Advising Conference Set for May 8, 2009
Save the date! In its inaugural year as a SPRING event, the UW/Community College Advising Conference will be held on Friday, May 8, 2009. Read more...

New Event: Meet the UW Days
During a "Meet the UW Day" at your school, there will be a resource fair for you to learn more about admissions, financial aid and majors at the UW. Read more...

Remember Transfer Thursday!
As the application deadlines for international students (January 15) and transfer students who want to start in summer or fall (February 15) draw near, please remember that you can come to the UW to meet with admissions and advising professionals who can help you plan your transfer as part of Transfer Thursday. Read more...

Student Housing: A Variety of Options Meet the Needs of a Diverse Student Population
Because the demand for housing is high, we encourage you to begin exploring your options now, and to apply as early as possible. Read more...

New Criminal Justice Minor at UW Tacoma; More Programs on the Horizon
The University of Washington Tacoma is experiencing unprecedented growth, and demand is increasing for new options in all disciplines. Read more...

UW Tacoma to Host the South Sound College Fair
The South Sound College Fair is your chance to meet with representatives from colleges and universities in the South Puget Sound region—all in one place on one day. Read more...
Dive into Marine Biology at UW!
UW offers a new interdisciplinary marine biology minor that connects courses from three different departments: Oceanography, Aquatic & Fishery Sciences, and Biology. Read more...

Transfer Student Interview

Interview with Transfer Student Candice Garza. Read more...

Upcoming Departmental and UW Application Deadlines

Medical Anthropology and Global Health Track in Anthropology at UW Seattle
The Department of Anthropology at the University of Washington announces a new and dynamic area of emphasis in Medical Anthropology and Global Health (MAGH). Read more...

New Sociology Major Requirements Beginning in Winter 2009
The Sociology Department at the University of Washington is making changes to its undergraduate program. Read more...

NASA Space Grant Scholarship
Washington NASA Space Grant Consortium invites Washington state community college students to apply for a Space Grant scholarship. Read more...

Upcoming Scholarship Deadlines
If your goal is to attend the University of Washington-Seattle, and you would like to find funding for your undergraduate years and beyond, here are some thoughts to get you started. Read more...