WINTER 2006 | Issue No. 4
TRANSFER THURSDAYS
Thinking about transferring to the UW? If you are, Transfer Thursday is your gateway to transfer information. At a Transfer Thursday session, you can speak to an admissions counselor who will tell you all about applying to the UW. You can also meet with an undergraduate academic advisor who will help you prepare for your intended UW major. Bring your questions and your unofficial transcript(s). It's one-stop shopping for the prospective transfer student.
Where:
University of Washington
171 Mary Gates Hall
When:
Every Thursday 1:00 - 4:00.
Admissions sessions
begin at 2:30!
For more information:
(206) 543-2550 or click
here
.
UW VIRTUAL TOUR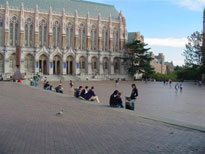 CREDITS
James Meadows
Editor
Mike McCain
Technical Designer
Contributors:
Lotta Gavel Adams
Phoebe Ambrosia
Philip A. Ballinger
Zev Handel
Jennifer Keene
Beret Kischner
James Meadows
The Transfer eNewsletter is a project of the UW Undergraduate Advising Gateway Center.
Undergraduate
Gateway Center
171 Mary Gates Hall
Weekdays 8 a.m. - 5 p.m.
Study Abroad: The Opportunity of a Lifetime
Imagine strolling the Piazza Venezia in Rome, Italy. To your left, not more than 100 meters away, you notice Trajan's Column, one of the oldest architectural marvels of the ancient city. You practically sprint to the towering monument. Gazing through your binoculars, you see the intricate carvings you learned about just that morning in class. You search for Emporer Trajan's nine-hundred-year-old face amid the scenes of battle. As you search, you catch snippets of conversation between two Italians. Read more...
Scandinavian Studies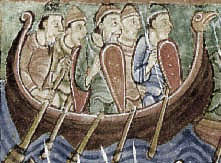 Transferring to a large university can be overwhelming. The Department of Scandinavian Languages and Literatures provides an alternative to the larger University: a more intimate educational experience where students become part of a family. Read more...

The Missing Link(s)
Adviser-friendly links on the UW Admissions website. Read more...

Asian Languages and Literature
Over half the world's population lives in Asia, home to some of the oldest and most vibrant cultures in human history. The mission of the Asian Languages and Literature Department is to explore these cultures through literary, linguistic, and textual analysis. Language instruction is a vital component of this mission. Read more...

Spanish and Portugese Studies
The Division of Spanish and Portuguese Studies (SPS) offers a Bachelor of Arts degree and a Master of Arts degree in Spanish, as well as a Spanish minor and Portuguese language courses. Undergraduates pursuing a major or minor in Spanish expand and refine their language skills while engaging in the study of literature written in Spanish. Read more...

Slavic Languages and Literatures
Courses are designed both for departmental majors planning careers as language and literature specialists in teaching, translation and government service, and for students specializing in international relations, business, law, or the sciences. Read more...

New French Minor
Students who wish to study the French language but who will not pursue a major in it can now opt for a French minor. Read more...
Welcome and Transitions
The Transfer eNewsletter is back after its autumn quarter hiatus! For those of you who missed us last fall, you'll be happy to receive not one, but two issues this winter quarter each packed with opportunities for prospective transfer students. Read more...

Good News for Prospective Transfers
This is a great time to apply to the UW as a Washington community college transfer student! Why?...because the University was able to offer admission to over 68% of Washington community college transfer applicants for the fall quarter. Read more...

The Department of Psychology
Transfer students who are interested in pursuing a psychology degree should meet with a Psychology Academic Advisor before or shortly after transferring to the University of Washington in order to work on an academic plan. Read more...

The School of Business
Thinking of applying to the UW Business School? Put off by the fact applications are only accepted once a year? No longer. Beginning in October 2006, the UW Business School will have twice-a-year admission. Read more...

Informatics Major
The Informatics Program wrote a funding proposal to Boeing in spring 2005 and was awarded two $3000 scholarships for undergraduate majors. We call them the Boeing Informatics Diversity Scholarships. Combined with the iSchool's William Henry Scholarships for Informatics majors (three at $2000 each), we were able to grant five scholarships for a total award of $12,000 for Informatics majors for 2005-06. Read more...

School of Social Work
The School of Social Work faculty have revised the curriculum for the Bachelor of Arts in Social Work (BASW) program effective fall 2005. Read more...

Biochemistry
New requirement for BIOC 440. Read more...
Subscribe to the eNewsletter!